Articles & Resources on Archaeology & the Old Testament
Articles referred to in our recent discussion on CrossExamined radio show (American Family Radio) (09-14-2013) The Importance of Biblical Chronology & Dating in Near Eastern Archaeology - ...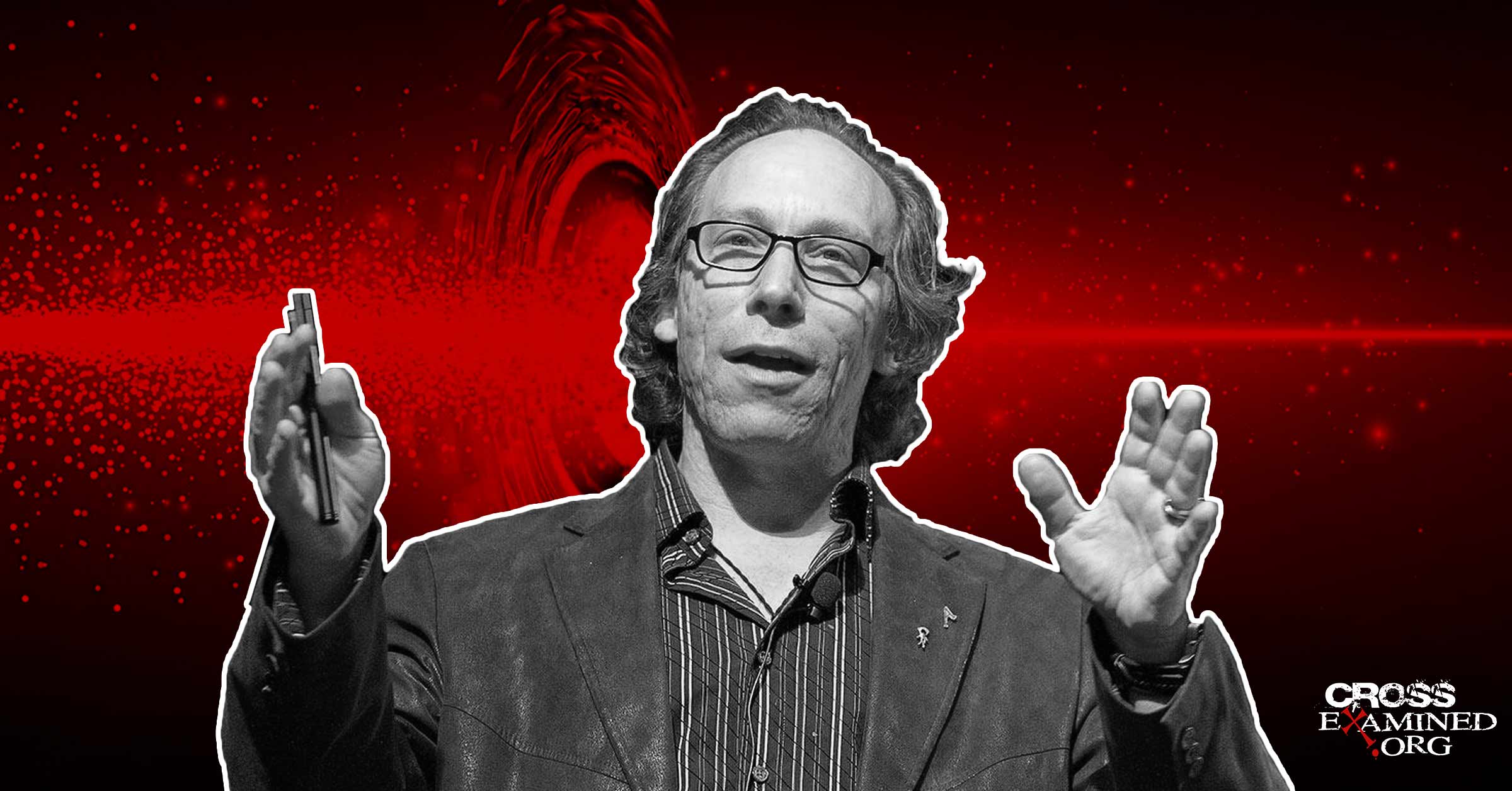 A Universe from Nothing? Dr. Krauss Explains Nothing
If Dr. Richard Dawkins is the atheist's rock star of biology, Dr. Lawrence Krauss is the atheist's rock star of physics (maybe only second to Stephen Hawking).  An engaging speaker and winsome ...
A Titanic Failure: Never Learning from Our Past
Rulers, Statesmen, Nations, are wont to be emphatically commended to the teaching which experience offers in history. But what experience and history teach is this, - that peoples and ...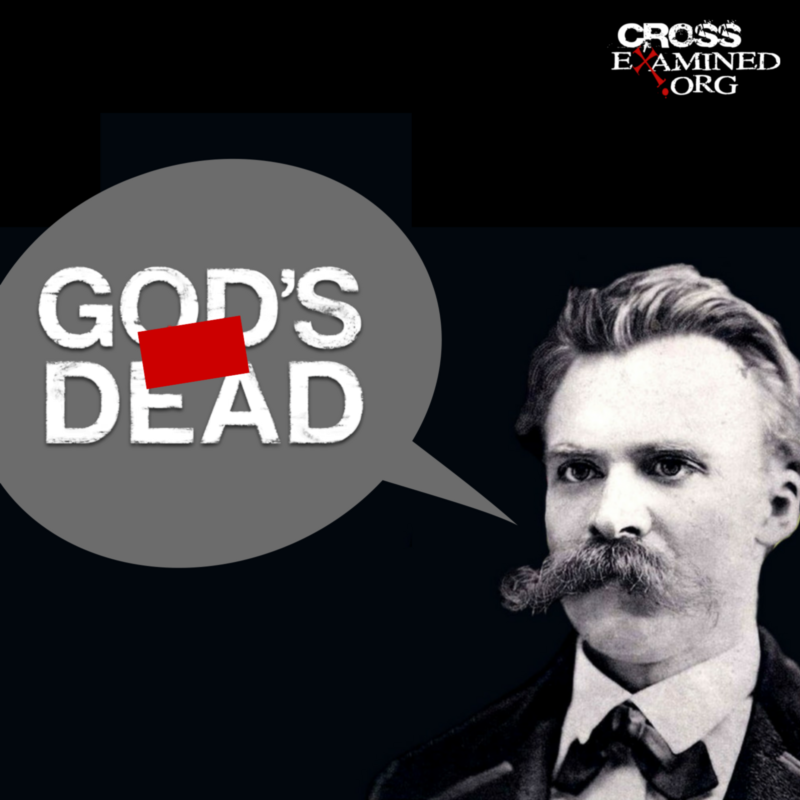 A Not So Bright Future: Technology, Atheism & the Death of Man
It is widely believed that the German philosopher Friedrich Nietzsche ushered in the twentieth century with his famous phrase, "God is dead…"[1] Nietzsche himself died in 1900. Obviously, ...
Three Apologetics Conferences Coming Soon
You have three outstanding opportunities to participate in apologetics conferences over the next several weeks. Your first opportunity is to join me, Doug Groothuis and Mary Jo Sharp online ...
Archaeology, the Bible & the Great Dating Debate
An article posted by the Biblical Archaeology Society cites a recent report published in BASOR (the Bulletin for the American Schools of Oriental Research) which calls into question the dating ...
How Will Same Sex Marriage Hurt You?
If you think that push for same sex marriage and so-called "non-discrimination" laws are all about love and tolerance, you couldn't be more wrong.  A decision out of the New Mexico Supreme Court ...
Should Women Be Apologists? They Already Are!
In the past couple of decades or so there has been a renaissance of apologetics at the college and seminary level. There was a time when undergraduate and graduate degrees in Christian ...
Does God Exist? Craig vs. Millican
Dr. William Lane Craig is probably the best debater for evangelical Christianity today.  Rarely do Craig's opponents address his arguments, much less provide coherent refutations.  Dr. Peter ...
Was There an Exodus & Conquest?
In this last of my posts on archaeology and early Israel, I will focus attention on what is perhaps one of the biggest hang-ups that critics have with the historical trustworthiness of the ...
Evolution vs. God
Ray Comfort has recently put out several provocative, informative and entertaining half hour videos.  His latest called Evolution vs. God asks some top evolutionists to offer evidence for their ...
Darwin's Doubt
Darwin's Doubt, the brand new New York Times bestseller by Cambridge-trained Ph.D., Stephen Meyer, is creating a major scientific controversy.  Darwinists don't like it. Meyer writes about ...
Who Was the Pharaoh of the Exodus?
First off, I apologize for the long delay in getting this post up. As promised, let us now consider what is perhaps THE greatest salvation event in the entire Old Testament – the Exodus. The ...
Ancient Israel: Myth or History? Part 3b
Part 3b Archaeological Evidence for the Historicity of the Old Testament: The Patriarchs THE OLD TESTAMENT PERIOD IS AN AREA OF ARCHAEOLOGICAL RESEARCH WHICH IS BEGINNING TO YIELD SUPRISING ...
Ancient Israel: Myth or History? Part 3a
Part 3a Responding to Biblical Minimalism A Summary Apologetic for Old Testament Historical Reliability In the previous two posts I tried to the emphasize importance of whether or not the ...
Ancient Israel: Myth or History? (Part 2)
Part 2 – The Challenge It is probably safe to say that the average Christian is not aware of the scholarly challenge to the Old Testament record of the existence of the biblical Patriarchs and ...
Ancient Israel: Myth or History?
Part 1 The Importance of this Question Among the many archaeological anomalies which the biblical apologist must contend with, perhaps the enigma of the Biblical Patriarchs is one of the ...
Top 100 Universities Go with Liberal Graduation Speakers
Most of our top universities continue their liberal leaning right through the graduation ceremony.  Todd Starnes provides a complete listing of university graduation speakers from Harvard on ...
Playing Fast and Loose with the Facts: How Ken Miller Misrepresented Phil Johnson
An old debate, featuring Dr. Kenneth Miller and Dr. Paul Nelson, has found its way onto YouTube. The debate took place at the time of the Kitzmiller v. Dover trial in Pennsylvania in 2005. ...
An Atheist Asks About Morality, Cosmology and Hell
At the University of Dallas last month, a polite atheist (Carter) had four major questions/objections to my "I Don't Have Enough Faith to be an Atheist" presentation.  Our nine minute exchange ...