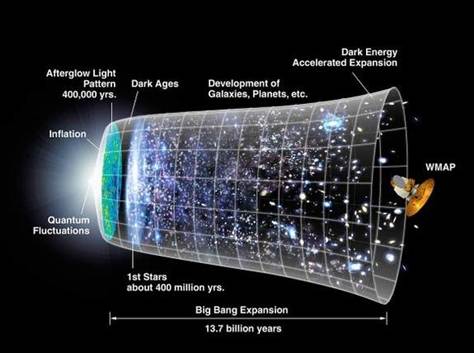 Big Bang Evidence for God
When I debated atheist Christopher Hitchens, one of the eight arguments I offered for God's existence was the creation of this supremely fine-tuned universe out of nothing.  I spoke of the five ...
What is Evil?
We've been having a very spirited debate between atheists and Christians on this blog on another thread that has arrived at a fundamental question.  What is evil?  Specifically, what is evil ...
Atheist Urges Evangelism
Atheist Penn Jillette of the comedy team Penn & Teller believes in evangelism more than do many Christians.  A Christian approached him after one of his Las Vegas shows, and Penn appreciated ...
TV Show Moved to Monday Night
Our TV show, I Don't Have Enough Faith to an Atheist, has moved from Sunday night to MONDAY night at 8 PM and Midnight ET on DirecTV Channel 378 (The NRB Network).
Resurrection Reported VERY Early
Some people say that the resurrection is myth.  Unfortunately for them, scholars report that the earliest testimony for the resurrection goes back to the very year it supposedly occurred-- far ...
It's NOT about marriage. It is about normality.
The homosexual movement wants us to believe they want to be married like heterosexuals. Nothing could be further from the truth. In fact all the research of the homosexual sub-culture indicates ...
Would Jesus Vote for That?
McCain or Obama?  What principles should Christians use to make their decision?  What issues comprise the "weighter matters of the law" (Mt. 23:23-34)? That's what I cover in this program ...
Obama is "The Most Extreme Pro-Abortion Candidate Ever"
Ethicist Robert George of Princeton University exposes Barack Obama's militantly pro-abortion views in an new article found here.  George says that any claim that Barack Obama is the more ...
New Book on Same-Sex Marriage
My new book Correct, Not Politically Correct: How Same-Sex Marriage Will Hurt Everyone is now available as an e-book by clicking on the link.  The paperback is coming soon.  Here is the writeup ...
Hitchens-Turek Debate VIDEO
The debate is over two hours, so get comfortable. If it gets hung up on our site, you can also view it here: http://www.vimeo.com/1904911.  Please return here to post your comments.  It will be ...
Hitchens-Turek Debate
On Tuesday night, I debated atheist Christopher Hitchens, author of God is not Great:  How Religion Poisons Everything, at Virginia Commonwealth University. The topic was, "Does God Exist?"  ...
What Would Barack Do?
On June 28, 2006 Illinois Senator Barack Obama addressed the Call to Renewal's "Building a Covenant for a New America" conference.  Call to Renewal publishes Sojourners, a magazine of the ...
Life Begins at Conception
George Weigel writing for NewsWeek points out what we've known as a scientific fact for decades:  that human life begins at conception and any other suggested point for its beginning is ...
Atheist Diversionary Tactics
The new atheists are a tumescent bunch, unquestionably articulate, yet consummately misguided. Their incendiary rhetoric can't help but stir the emotions of the majority of America's religious. ...
Jesus and the Case for War
(This is a column posted today on www.TownHall.com) I like to strike up conversations with people I meet while traveling. Last Tuesday, on the way back to San Francisco airport, I asked the ...
The Presidency is not an Entry-Level Position
In my opinion, both presidential candidates have their problems.  But one has more problems than the other.  Here is a column I wrote for Townhall.com:  The Presidency is not an Entry-Level Position.
Christian Apologetics: Dr. William Lane Craig Answers Your Questions
As CrossExamined.org conducts seminars and debates on college campuses, we owe much to Dr. William Lane Craig.  Dr. Craig is one of Christianity's best intellectual defenders.  He is the author ...
God is Not Dead Yet
The following is from Christian Philosopher William Lane Craig's recent article "God is not Dead Yet" in Christianity Today.   I encourage you to read the entire article.  I include this section ...
Evolution Cannot Explain Morality
Some atheists, such as Richard Dawkins and Christopher Hitchens, insist that morality is simply the product of evolution.  Common moral sensibilities (Don't murder, rape, steal, etc.) ...
If You're Not a Hypocrite, Maybe Your Standards are too Low
Both political parties have their problems, but I thought this was brilliant. http://www.townhall.com/funnies/cartoonist/MikeShelton/2007/09/1