Por Bobby Conway
Alguna vez has platicado con un escéptico y éste saca la pregunta trampa que no pasa de moda: "¿Y bien, quién hizo a Dios?" Preguntar "¿Quién hizo a Dios?" es como preguntar "¿Qué sabor tiene la Sonata Claro de Luna de Beethoven?" Es que no tiene sentido la pregunta. Esta pregunta es un clásico error de categoría. Dios no fue creado y la Sonata Claro de Luna de Beethoven no puede apreciarse con el paladar. A este desatino se suma el célebre ateo Bertrand Russell con su conocida frase: "Si todo tiene origen, forzosamente Dios tiene que tener uno." Sin embargo, no es verdad que todo tiene un origen. Solo aquello que llegará a existir tiene un origen. Y en esto Dios es único en una categoría que sólo a él le pertenece.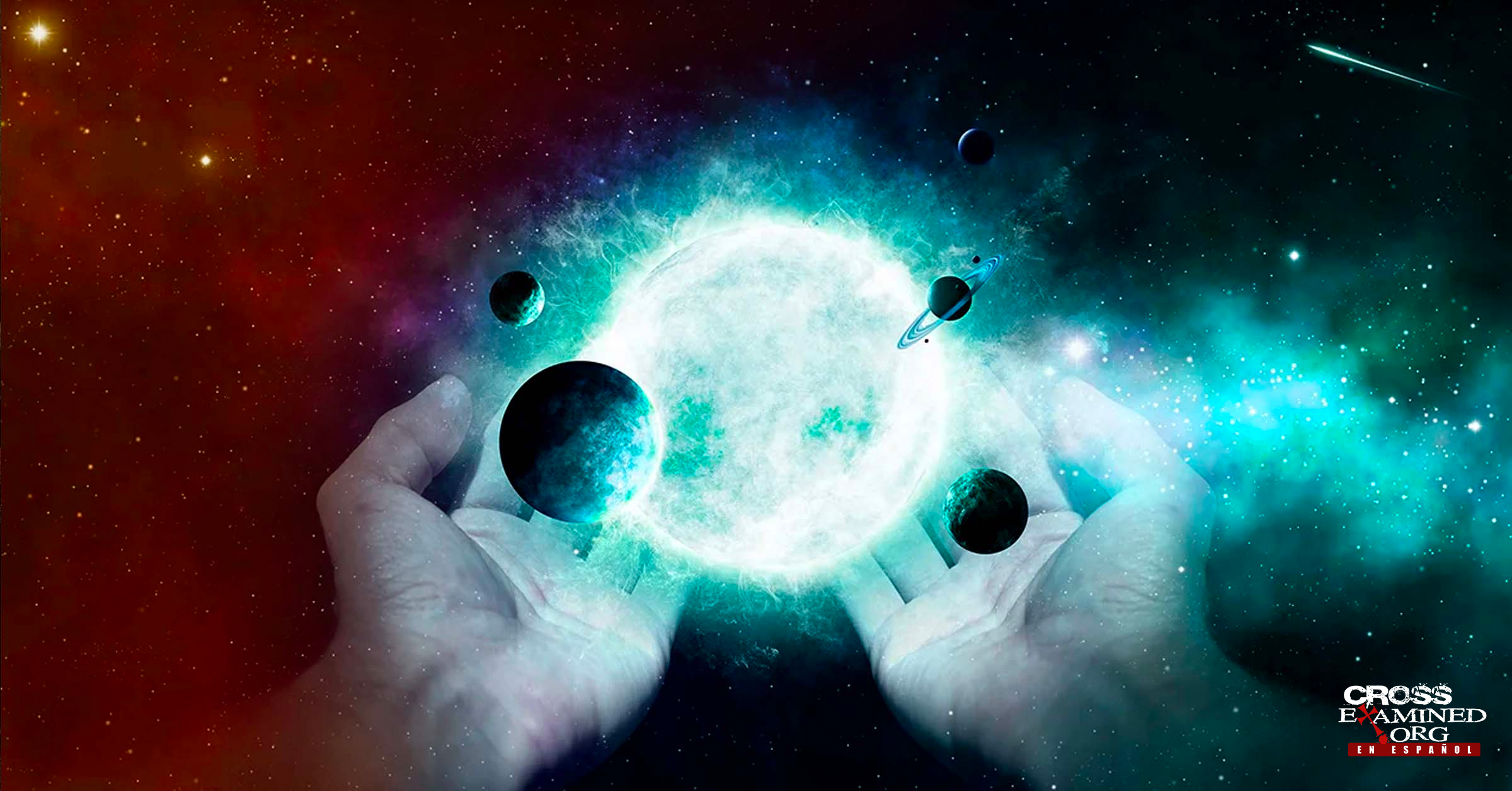 Dios es el Creador increado.

Él es el origen sin principio.

Él no tiene un inicio pero es el Comienzo de todo lo que ha existido.
Piénsalo por un momento. Todo lo que ha tenido un comienzo también tuvo un origen. Y en cada cosa que principia está el Iniciador. Y detrás de todo producto hay un Productor. Y para toda obra hay un Artífice. Si algo tiene un origen, es seguro que también hay un inventor. Y ya que existe un génesis, también existe el Autor.
Y ese autor amigo mío es, bueno, ya lo habrás adivinado.
Dios.
Las Escrituras declaran lo siguiente desde el primer versículo, "En el principio creó Dios los cielos y la tierra." (Génesis 1:1). Dios no fue creado, Él es el creador de todo lo que existe.
Te lo explico de otra manera, presta atención. La diferencia entre Dios y todo lo demás es que todo eso en un determinado momento comenzó su existencia mientras que Dios sólo existe. ¿Recuerdas lo que le dijo Dios a Moisés cuando se le apareció en medio de la zarza ardiendo? Moisés planteó el siguiente escenario.
Entonces dijo Moisés a Dios: He aquí, sí voy a los hijos de Israel, y les digo: "El Dios de vuestros padres me ha enviado a vosotros", ¿qué les responderé? Y dijo Dios a Moisés: YO SOY EL QUE SOY. Y añadió: Así dirás a los hijos de Israel: "YO SOY me ha enviado a vosotros". (Éxodo 3:13-14)
¿Qué le estaba mostrando Dios a Moisés? Él se revela ante Moisés como el que existe por sí mismo. Aquel que no fue creado. En otras palabras Dios estaba diciendo, "Moisés, ve y diles que el Único que no tuvo un principio te ha enviado. El Único increado."
A diferencia de nosotros, Dios es lo que los filósofos llaman el ser necesario, un ser independiente. Y cada uno de nosotros, exceptuando a Dios, somos seres contingentes y, por lo tanto, dependientes. El universo también está en la categoría de contingente porque Dios habló para que existiera. Esto significa que todas las cosas que tuvieron un principio para poder existir dependen de Dios para seguir existiendo.
Con todo lo anterior resulta que hay una incongruencia con la pregunta "¿Quién creó a Dios?" La frase creó a no puede vincularse con Dios. Ya que Dios es el Creador increado. Como es de esperarse, Él está en una categoría donde es el único sujeto.
Recursos recomendados en Español:
Robándole a Dios (tapa blanda), (Guía de estudio para el profesor) y (Guía de estudio del estudiante) por el Dr. Frank Turek
Por qué no tengo suficiente fe para ser un ateo (serie de DVD completa), (Manual de trabajo del profesor) y (Manual del estudiante) del Dr. Frank Turek 
_____________________________________________________________________________________________________________________________________________
Bobby es el pastor principal de Image Church que está en North Carolina, y es bien conocido por su ministerio en el canal de YouTube llamado One Minute Apologist, el cuál sigue en la red pero ahora con el nombre Christianity Still Makes Sense. También es coanfitrión del programa de radio nacional Pastor's Perspective en la estación KWVE en Southern Carolina donde reciben llamadas en vivo. Bobby obtuvo su grado de Maestría en el Dallas Theological Seminary, y su Doctorado de Ministry Apologetics en el Southern Evangelical Seminary, y su Doctorado en Filosofía en el área de Philosophy of Religion de la University of  Birmingham (Inglaterra) donde estuvo bajo la tutela de David Cheetham y Yujin Nagasawa. Boby ha escrito varios libros de entre los que se encuentran: The Fifth Gospel, Doubting Toward Faith, Does God Exist, Fifty-One other Questions About God and the Bible y próximamente Christianity Still Makes Sense que será publicado por Tyndale en Abril del 2024. Está casado con su amada esposa Heather y tienen dos hijos ya mayores: Haley y Dawson.
Traducido por Gustavo Camarillo
Editado por Yatniel Vega García
Facebook Comments