Thursday, August 13, 2015
Shabir Ally vs. Jonathan McLatchie (Tawhid vs. Trinity): Watch the Debate Live Online This Sunday
On Sunday 16th of August, at 5:15pm GMT (that's 12:15pm Eastern Time; 11:15am Central Time; 9:15am Pacific Standard Time), I am going to be engaging in a public debate with Islamic scholar Dr. Shabir Ally in London, England, on the question of "What is God Like — Tawhid or Trinity?" The live-stream is embedded above. Be sure to tune in!
See my previous debate on this subject with Abdurraheem Green here. See Shabir Ally's previous debate on this subject with Nabeel Qureshi here.
For anyone in the UK who might wish to attend this event in person, the details are found on the promotional poster below: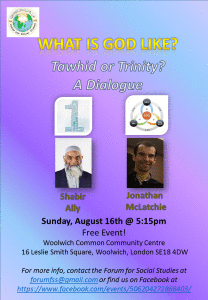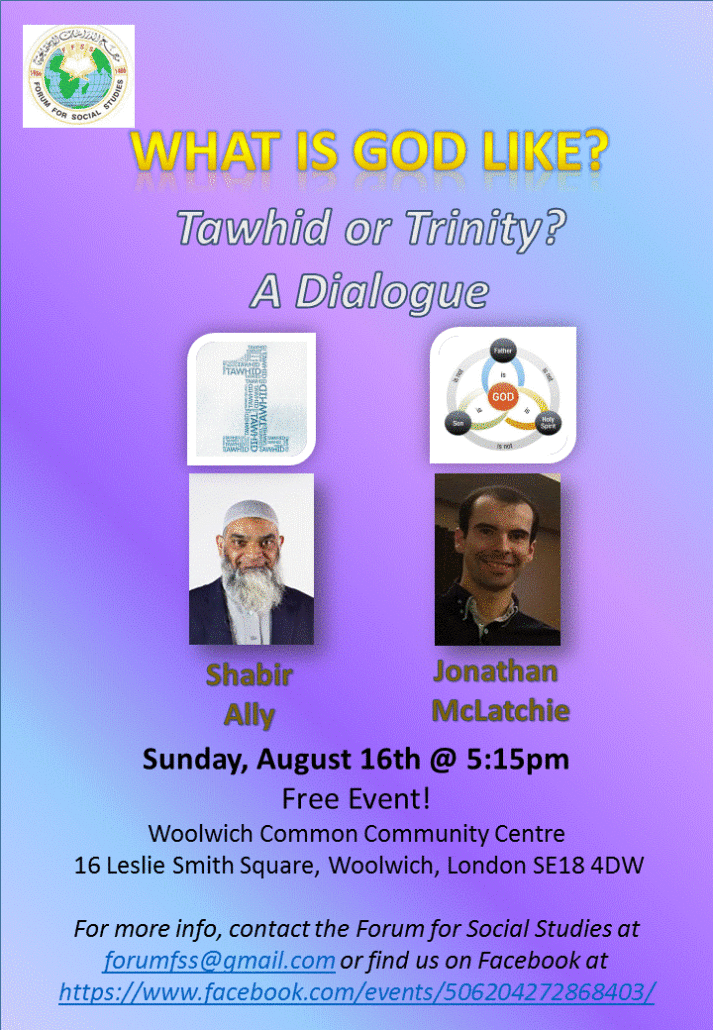 Free CrossExamined.org Resource
Get the first chapter of "Stealing From God: Why Atheists Need God to Make Their Case" in PDF.
Facebook Comments