Some have claimed that Jesus was not a theologian. Granted, he did not sit down and write out a systematic theology book. However, the teachings of Jesus denote a deep theology that resonated with his understanding of God, Jesus's own identity, God's judgment, and of God's salvific plan. In addition, one can see Jesus's understanding of humanity and its relationship to God.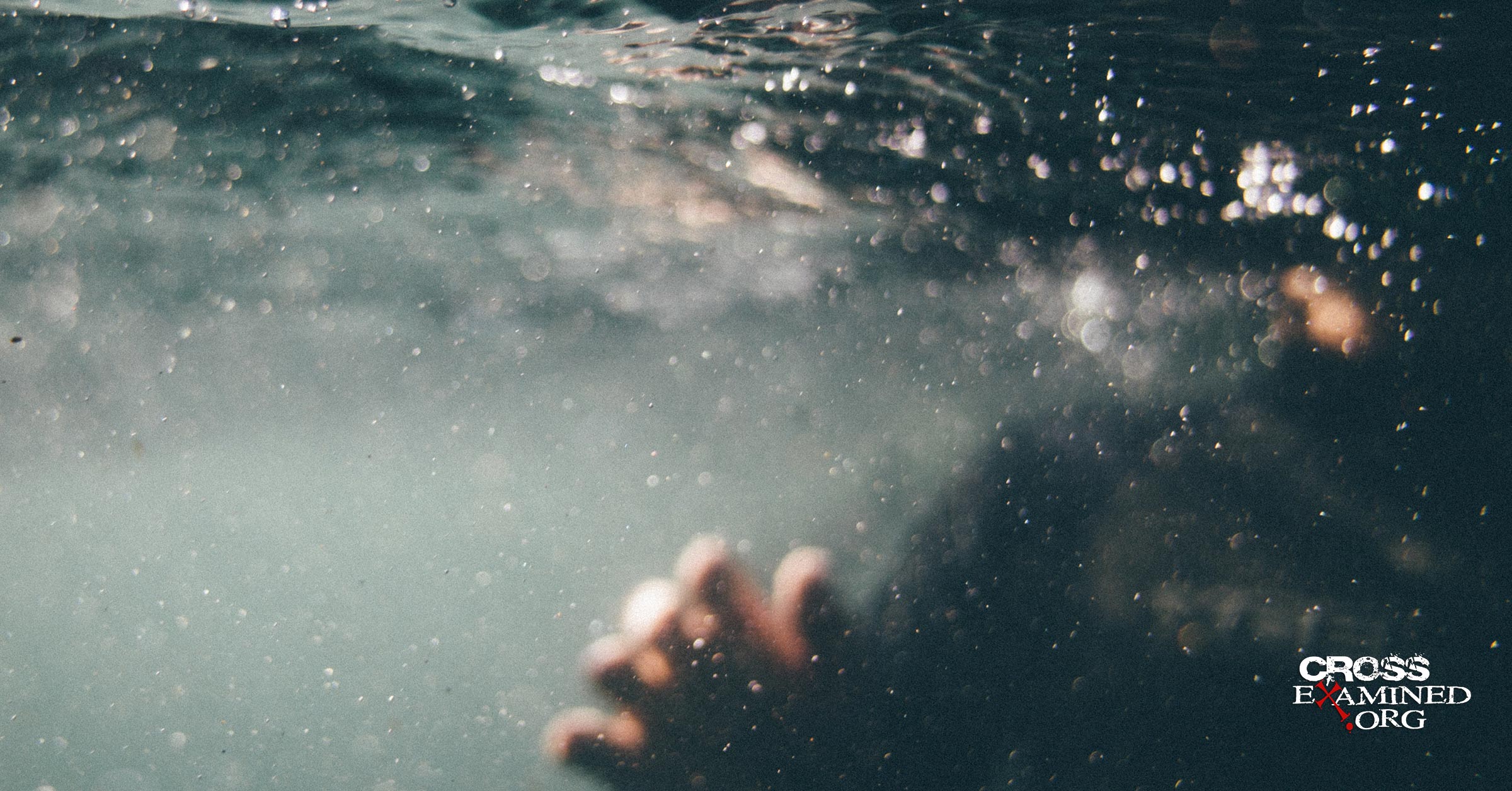 One such example of the latter is found in the Gospel of Luke 17:1–4. Jesus emphasizes the importance of rebuking those who offend while also maintaining a forgiving spirit when repentance is sought (Luke 17:3). In verse 1, Jesus implicitly reveals his understanding of humanity. He states, "Offenses will certainly come, but woe to the one through whom they come! It would be better for him if a millstone were hung around his neck and he were thrown into the sea than for him to cause one of these little ones to stumble" (Luke 17:1–2, CSB). In these statements of Jesus, three theological truths pertaining to the sinfulness of human nature and its effects can be found.
Humans are imperfect until eternity. One must ask, why is it certain that offenses should come? To answer this question; first, Jesus knew that on this side of eternity that people are imperfect people. Offenses will come because people are broken souls who cannot live up to the standards of God's law. Millard Erickson notes concerning sin that "A common element running through all the various ways of characterizing sin is the idea that the sinner has failed to fulfill God's law" (Erickson, Christian Theology, 528). Everyone has a sinful nature which means that everyone does wrong. Even Christians, though they are saved, are prone to sinful behaviors. The difference is that Christians are saved by God's grace. Paul, the apostle, noted, "For I do not do the good that I want to do, but I practice the evil that I do not want to do" (Rom. 7:19, CSB). Why? Paul says that it is the "sin that lives in me" (Rom. 7:20, CSB). Therefore, if all of us are sinful by nature, then we will eventually offend someone, whether it be intentional or not, and will suffer from offenses, whether it is intentional or not. Thus, in this world, we cannot live without the presence of any offenses. The question is, how do we deal with offenses when they come.
Humans are inclined to rebellion. Second, Jesus knew that people are inclined to rebellion against God. Erickson notes that the "essence of sin is simply a failure to let God be God" (Erickson, Christian Theology, 530). Human beings want to be in control of their own domain. For that reason, people generally don't like the idea that something, or rather Someone, exists that is higher than their own perceived sense of authority. Think about it. If God exists, then God is higher than any human position in business or government. Even Presidents and dictators are under the authority of this Supreme Being. Rather than accepting God's authority, people rebel against it. Because of that rebellion, people commit evil acts against God and others. That brings us to our last assessment of Jesus's teaching on human nature.
Humans are ill-fated for destruction. Third, Jesus observes that human beings are headed for destruction due to their rebellious path. Offenses bring judgment. Jesus argues that a person who willfully hurts another person or leads a person to sin would be better off to jump into the ocean with a millstone tied around one's neck than to face the day of judgment. Millstones were used to grind grain. They were circular stones that were attached to animals that guided the stones around and around as they ground the grain placed under the stone. Millstones could weigh around a ton or more! Can you imagine? To put a modern spin on the illustration, a person who abuses and hurts others would be better tied up by the mafia and thrown in the Hudson Bay rather than facing God on Judgment Day. Al Capone has nothing on God. All kidding aside, human beings are self-destructive. Societies destroy other societies. Nations rise up against other nations. In our modern state, we have weapons now that could obliterate life on earth. The only salvific means for humanity is found in God.
While only a couple of verses and a couple of statements in length, Jesus unveils a deep theology pertaining to the sinful nature of humanity and the certain destruction that comes by one's rebellion against God. Hope is found. Forgiveness with God and with others is possible. Jesus teaches that a person should be willing to rebuke an offender but be willing to forgive just as God forgives them. As we look at our world with all the shootings, all the killings, and all the hate, we wonder how it is that we can bring peace. The answer is found in God. We will never see complete peace on this earth. Having the peace of God does not even indicate that all conflicts will cease. But it does denote that a person can have the peace and serenity of God in one's life despite the chaotic circumstances that abound.
Sources
Erickson, Millard J. Christian Theology. Third Edition. Grand Rapids: Baker Academic, 2013.
Recommended resources related to the topic:
Is Original Sin Unfair? by Frank Turek (DVD, Mp3 and Mp4)
Was Jesus Intolerant? by Frank Turek (DVD and Mp4)
---
Brian G. Chilton is the founder of BellatorChristi.com, the host of The Bellator Christi Podcast, and the author of the soon to be released book The Layman's Manual on Christian Apologetics. He received his Master of Divinity in Theology from Liberty University (with high distinction); his Bachelor of Science in Religious Studies and Philosophy from Gardner-Webb University (with honors); and received certification in Christian Apologetics from Biola University. Brian is currently enrolled in the Ph.D. program in Theology and Apologetics at Liberty University and is a member of the Evangelical Theological Society and the Evangelical Philosophical Society. Brian has been in the ministry for nearly 20 years and serves as the Senior Pastor of Westfield Baptist Church in northwestern North Carolina.
Original Blog Source: http://bit.ly/2kdNdOI
Facebook Comments