Podcast: Play in new window
Subscribe: Apple Podcasts | Google Podcasts | Spotify | Amazon Music | Android | iHeartRadio | Email | TuneIn | RSS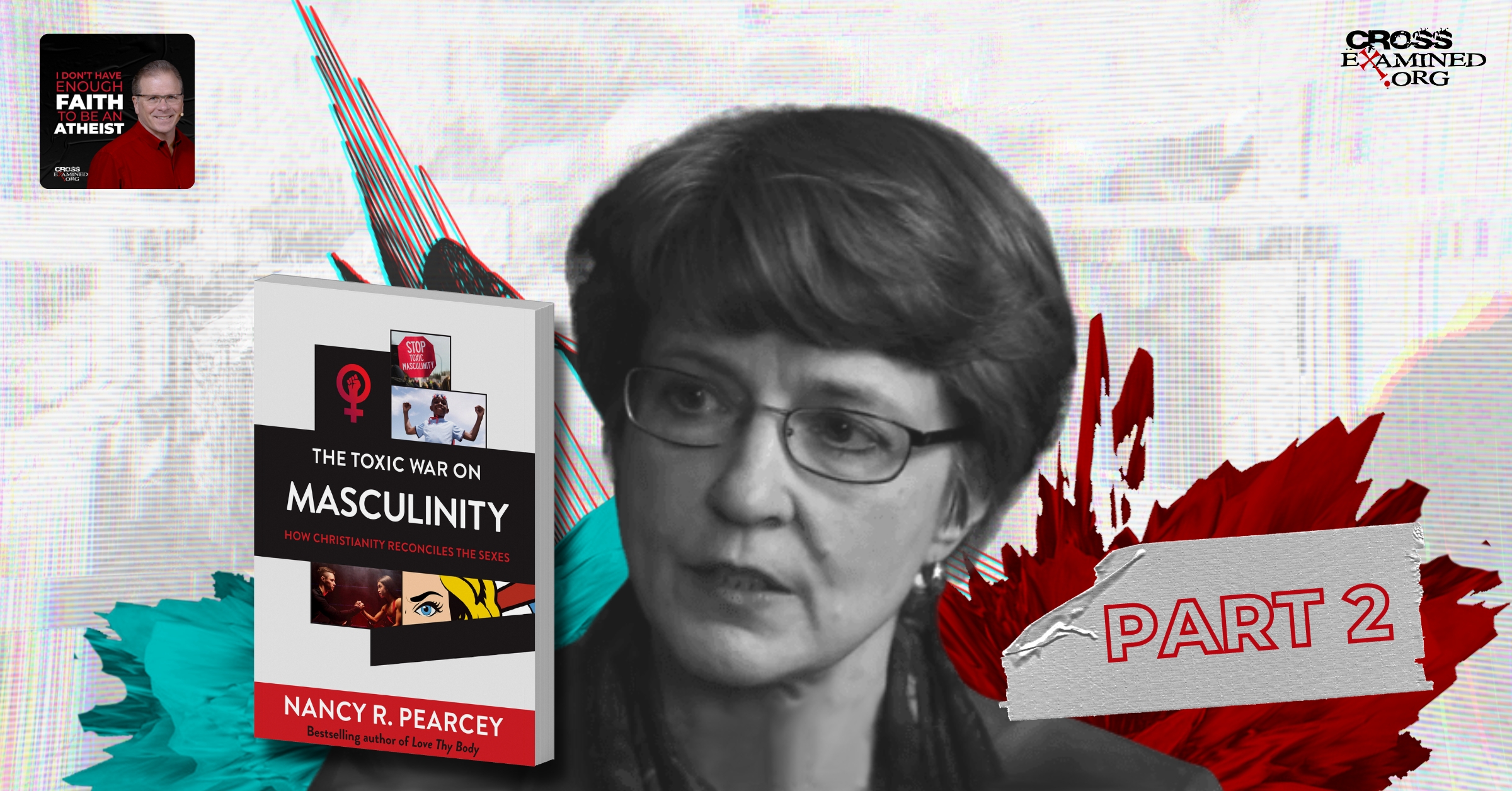 Is Christianity a misogynistic religion that beats down on women? Does the Bible advocate for "toxic masculinity"? Modern culture would like you to believe that. But is that truly the case?
In this midweek episode, Christian apologist, scholar, and author, Nancy Pearcey, returns to continue the discussion about her new book, 'The Toxic War on Masculinity: How Christianity Reconciles the Sexes', and takes a deeper look at some of the questions addressed in Part 1 of the podcast. Frank and Nancy discuss the strengths of both men and women as image bearers of God, and also tackle questions such as:
What is the cultural mandate?
Does Christian marriage oppress women?
Why do so many men dislike church?
Why has the Church become so emotion oriented?
Why are women becoming more academically and professionally successful than men?
As Nancy explains, solid empirical research is showing that Christianity has an answer to misogyny. Christianity has proven itself to be the best thing that can happen to women and their families and for this reason, Christians should be bold in confronting the false accusations that our faith produces "toxic masculinity".
Nancy Pearcey is the author of The Toxic War on Masculinity: How Christianity Reconciles the Sexes, as well as Love Thy Body, The Soul of Science, Saving Leonardo, Finding Truth, and Total Truth. She is a professor and scholar in residence at Houston Christian University. She has been quoted in The New Yorker and Newsweek, highlighted as one of the five top women apologists by Christianity Today, and hailed in The Economist as "America's pre-eminent evangelical Protestant female intellectual."
To view the entire VIDEO PODCAST, join our CrossExamined private community. It's the perfect place to jump into great discussions with like-minded Christians while providing financial support for our ministry.
Nancy's book: https://a.co/d/5YaIN1X
Nancy's website: https://www.nancypearcey.com/