Podcast: Play in new window
Subscribe: Apple Podcasts | Google Podcasts | Spotify | Amazon Music | Android | iHeartRadio | Email | TuneIn | RSS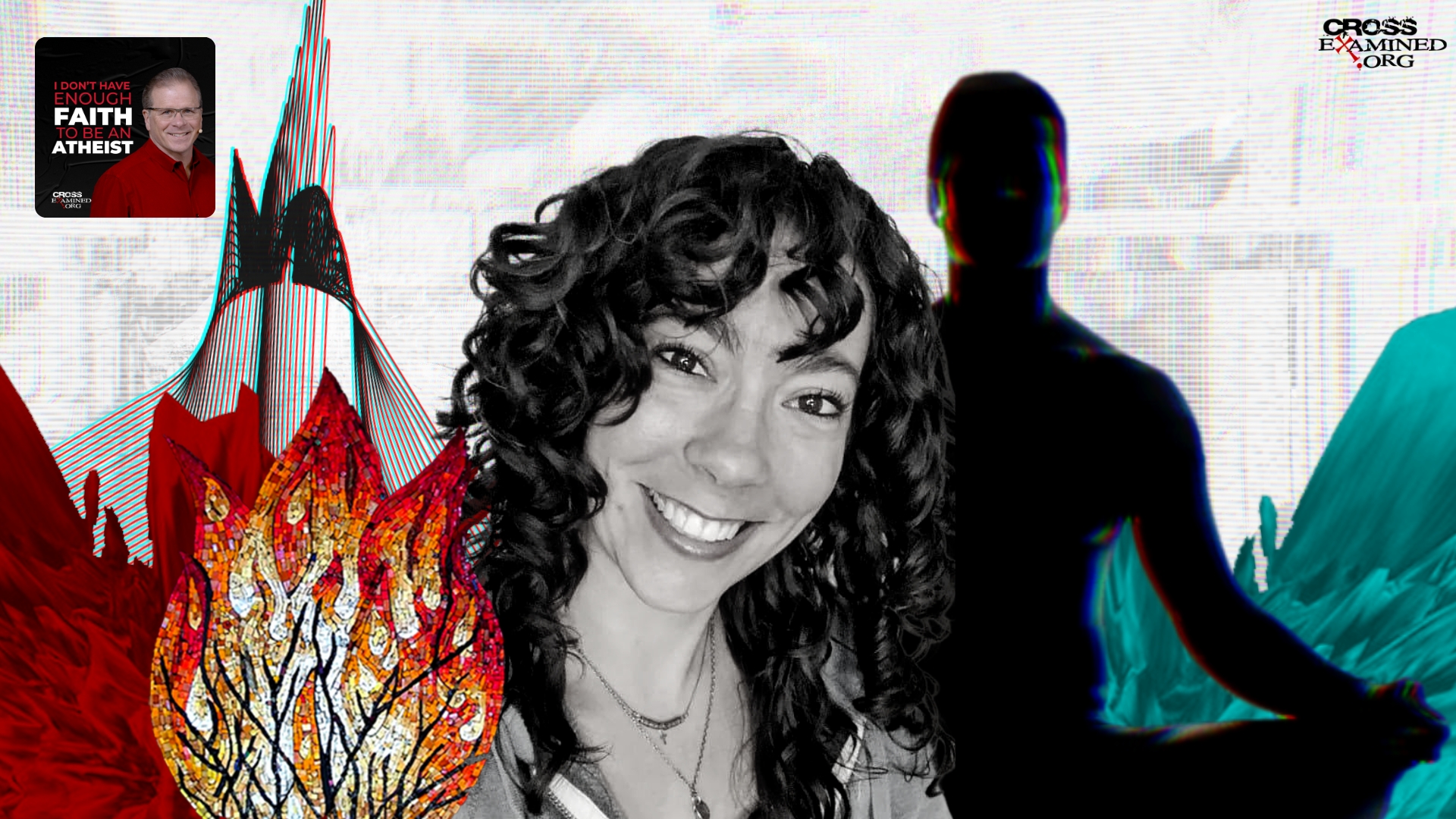 Does the New Age movement offer a "higher level" of Christianity? Often used interchangeably, New Age and New Thought have appealed to the masses, both in secular society as well as within Christian churches. If New Age practices have somehow managed to creep into your church, can you identify them?
Who better to ask about the New Age than someone who actually practiced it? This week, Frank sits down with ex New-Ager, CrossExamined Apologist Team (CAT) member and YouTube phenom, Melissa Dougherty, to talk about some of the key aspects of New Age philosophy, how it rose to popularity in America, and how it's impacting the American Church. As Melissa shares her testimony, she'll also answer questions like:
What is the distinction between New Age and New Thought?
What is the overlap between the New Age and Progressive Christianity?
Can the New Age or New Thought be redeemed for the Gospel?
How did a Jehovah's Witness bring Melissa closer to the truth of Jesus Christ?
What is God's role and purpose within the New Age movement?
The idea that you can manipulate the circumstances of your life by finding the 'true' meaning of the Scriptures has drawn many to embrace New Age teachings. Believing yourself to have more spiritual power than other Christians may be appealing, but it comes with its own set of consequences. During this episode, you'll find out these teachings compromise the truth of the Gospel and ultimately downplay the sovereignty, holiness, and providence of God.
To view the entire VIDEO PODCAST be sure to join our CrossExamined private community. It's the perfect place to jump into some great discussions with like-minded Christians while simultaneously providing financial support for our ministry.
You can also SUPPORT THE PODCAST HERE.
Melissa's website: https://www.melissadougherty.co/
Melissa's YouTube channel: https://www.youtube.com/c/MelissaDougherty/
Melissa's blog post on this topic: https://bit.ly/46WTVuT
Download Transcript