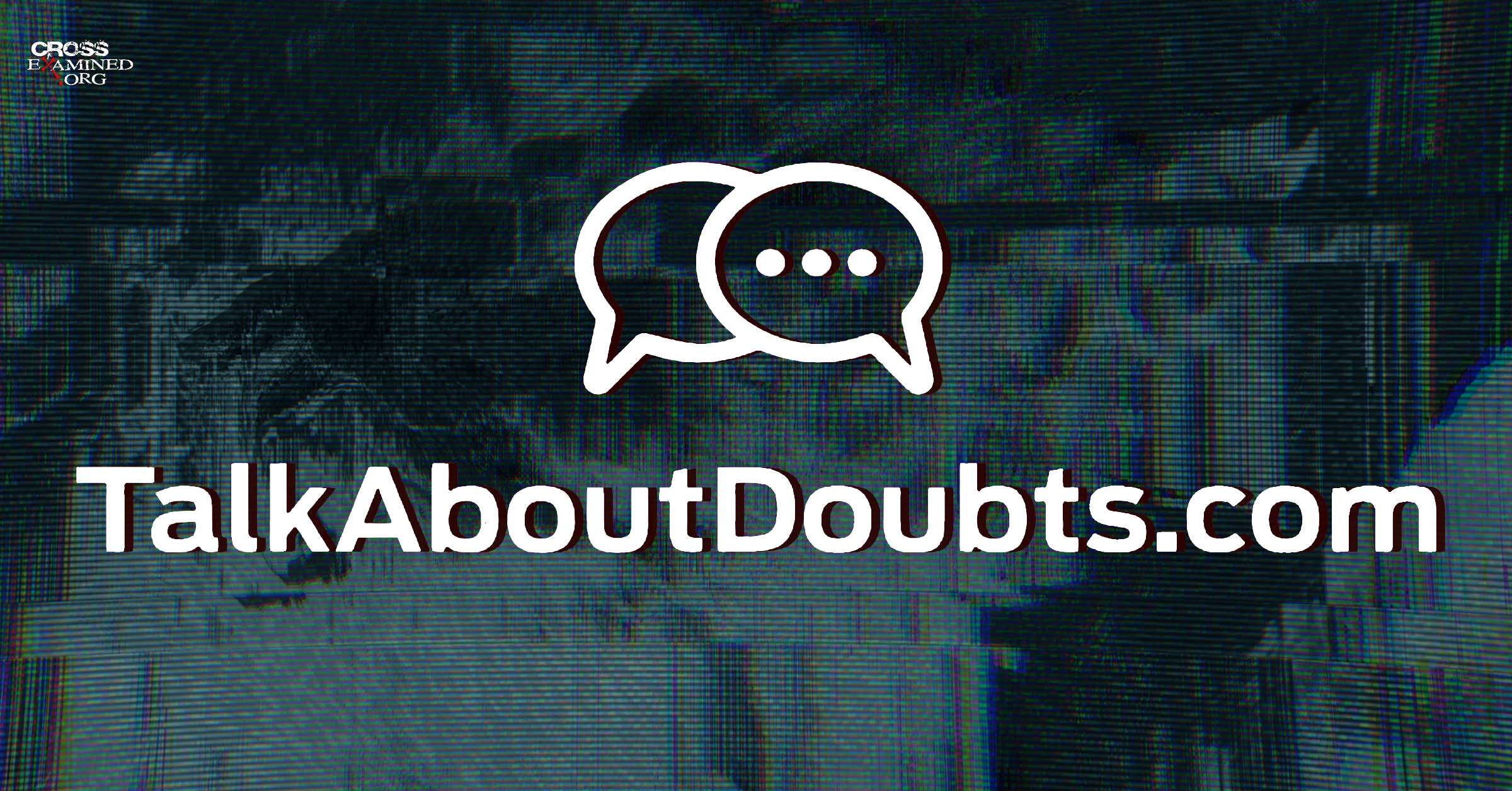 Are you a Christian who is struggling with doubts about your faith? A non-Christian seeker who has sincere questions about the Christian faith? Or have you recently lost your faith and want to explore whether your reasons for loss-of-faith were really rational? Have you ever wished that you could jump on a Zoom call and talk 1-on-1 with a leading Christian scholar who could help you navigate the minefield of arguments for and against Christianity, and help you think about your questions and doubts honestly and critically? This is now no longer something you need to wish for. This month, I launched a new ministry, TalkAboutDoubts.com. I have assembled a team of Christian scholars (some of whom are among the leaders in the world in their fields) who are willing to take one-on-one calls with people with sincere doubts about Christianity. Simply visit the website and fill out the submission form. Your inquiry will be automatically sent to the scholar with expertise most relevant to the subject of your doubts. They will then get in touch directly with you to schedule a live 1-on-1 Zoom call to discuss your doubts and questions in confidence. There is absolutely nothing for you to lose: Even if you still remain unpersuaded, at least you will be able to say that you gave the best arguments for Christianity a fair shake. If you have no need of this service yourself, please consider sharing it on social media or with your anyone in your life who may benefit from this resource. Here is a short interview I did with Tim Hull (of "Dealing with Deconstruction") on this exciting new project.
Recommended resources related to the topic:
When Reason Isn't the Reason for Unbelief by Dr. Frank Turek DVD and Mp4
Counter Culture Christian: Is There Truth in Religion? (DVD) by Frank Turek
______________________________________________________________________________________________________________________________________________
Dr. Jonathan McLatchie is a Christian writer, international speaker, and debater. He holds a Bachelor's degree (with Honors) in forensic biology, a Masters's (M.Res) degree in evolutionary biology, a second Master's degree in medical and molecular bioscience, and a Ph.D. in evolutionary biology. Currently, he is an assistant professor of biology at Sattler College in Boston, Massachusetts. Dr. McLatchie is a contributor to various apologetics websites and is the founder of the Apologetics Academy (Apologetics-Academy.org), a ministry that seeks to equip and train Christians to persuasively defend the faith through regular online webinars, as well as assist Christians who are wrestling with doubts. Dr. McLatchie has participated in more than thirty moderated debates around the world with representatives of atheism, Islam, and other alternative worldview perspectives. He has spoken internationally in Europe, North America, and South Africa promoting an intelligent, reflective, and evidence-based Christian faith.
Facebook Comments