1 Peter 3:15 is a classic prooftext for the defender of the faith, otherwise known as the Christian apologist. Peter writes, "But in your hearts regard Christ the Lord as holy, ready at any time to give a defense to anyone who asks you for a reason for the hope that is in you" (1 Pet. 3:15). While this verse is imperative to the modern Christian, we must also remember the next verse where Peter states, "Yet do this with gentleness and reverence, keeping a clear conscience, so that when you are accused, those who disparage your good conduct in Christ will be put to shame" (1 Pet. 3:16). Peter emphasizes how a Christian does apologetics as much as he stresses the need for apologetics.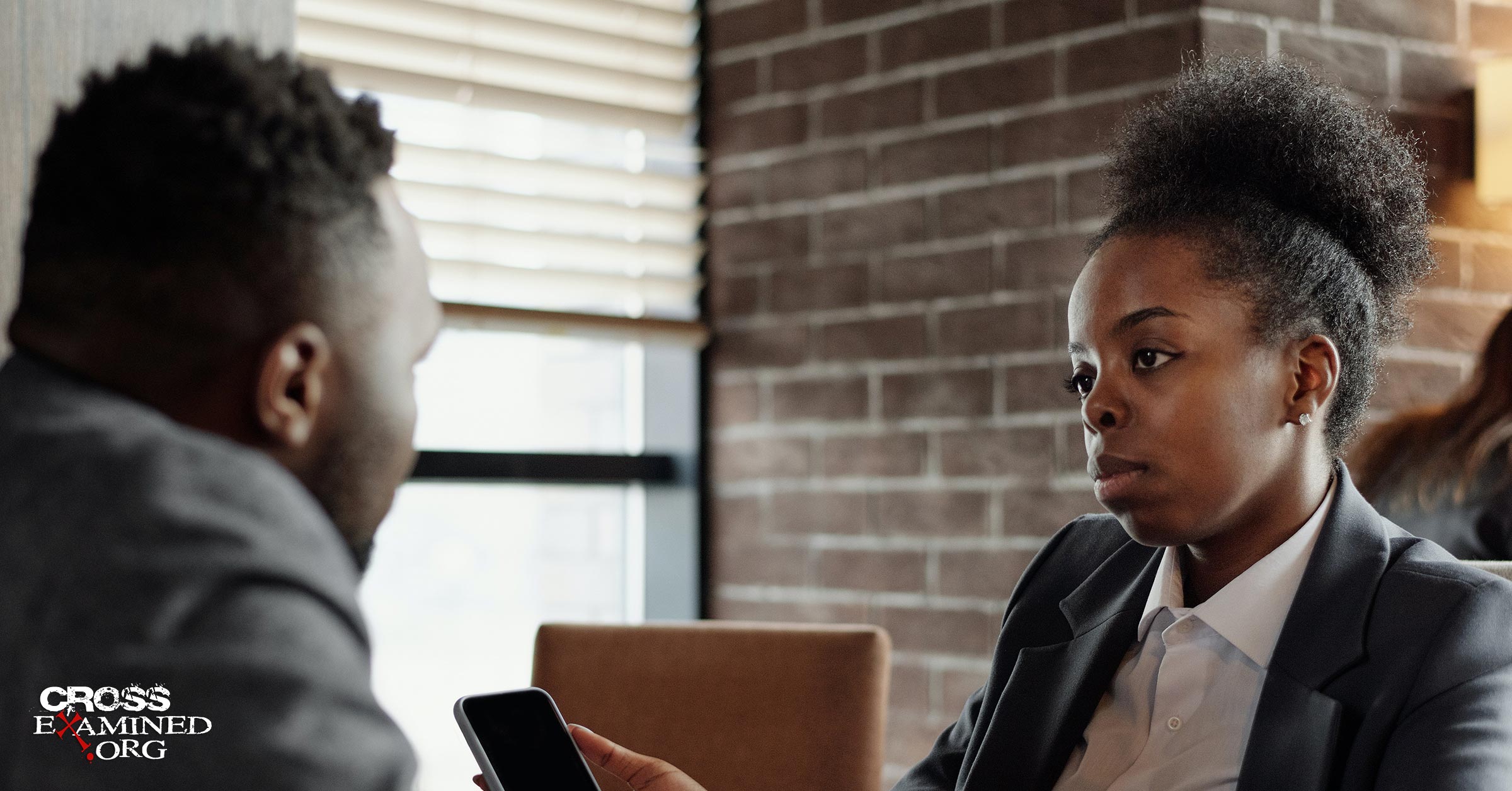 Many times, a person may win an argument but lose the person. When presenting a case for the faith, we should never become haughty, seeking to appear intelligent or to demonstrate our superiority. Such attempts will eventually lose the person with whom you are speaking. Rather, we should seek to build friendships and bonds with others, especially those who differ from our point of view. This coincides with Paul's teaching to the 1 Corinthians where he says, "If I have the gift of prophecy and understand all mysteries and all knowledge, and if I have all faith so that I can move mountains but do not have love, I am nothing" (1 Cor. 15:2). You can be the smartest person in the world and still remain useless to the kingdom if you don't have a loving spirit.
In your dealings this week, ask yourself if you are engaging people with a heart of love. If not, you might better go back to the drawing board and remember that it was love that created you, love that saved you, and love that grants you eternal life. Going back to Paul, he noted that there exist three things "faith, hope, and love—but the greatest of these is love" (1 Cor. 13:13). When engaging people in evangelism, ask yourself if your purpose is to win the person over to Christ or simply to win the argument at hand.
In my observations of online debates and forums, we as Christians have the habit of becoming nasty in our dialogues with others. Would we have come to faith if someone spoke to us the way we speak to others? Diplomacy and tact go a long way in building bridges and establishing friendships. In our conversations, it is important that we don't lose the person in our attempts to win an argument. 1 Peter 3:16 balances 1 Peter 3:15 and is just as necessary in our approach. If we don't have love, we don't have anything.
Recommended resources related to the topic:
Tactics: A Game Plan for Discussing Your Christian Convictions by Greg Koukl (Book)
Defending the Faith on Campus by Frank Turek (DVD Set, mp4 Download set and Complete Package)
So the Next Generation will Know by J. Warner Wallace (Book and Participant's Guide)
Fearless Faith by Mike Adams, Frank Turek and J. Warner Wallace (Complete DVD Series)
---
Brian G. Chilton is the founder of BellatorChristi.com, the host of The Bellator Christi Podcast, and the author of the Layman's Manual on Christian Apologetics. He received his Master of Divinity in Theology from Liberty University (with high distinction); his Bachelor of Science in Religious Studies and Philosophy from Gardner-Webb University (with honors); and received certification in Christian Apologetics from Biola University. Brian is enrolled in the Ph.D. program in Theology and Apologetics at Liberty University and is a member of the Evangelical Theological Society and the Evangelical Philosophical Society. Brian has been in the ministry for nearly 20 years and serves as the Senior Pastor of Westfield Baptist Church in northwestern North Carolina.
Original Blog Source: https://bit.ly/30tQyvf
Facebook Comments