Some might say that science leaves no room for the supernatural and therefore it's impossible for science to ever provide any evidence for God. Note that if such a claim is made then science could likewise never claim any evidence against God's existence as it would be completely blind in that realm. There is actually a scientific effort underway to try to find intelligent life beyond earth. They're looking for physical alien life forms but a search for supernatural intelligence shares much in common. Both types of searches seek to discover artifacts not produced by humans or natural processes.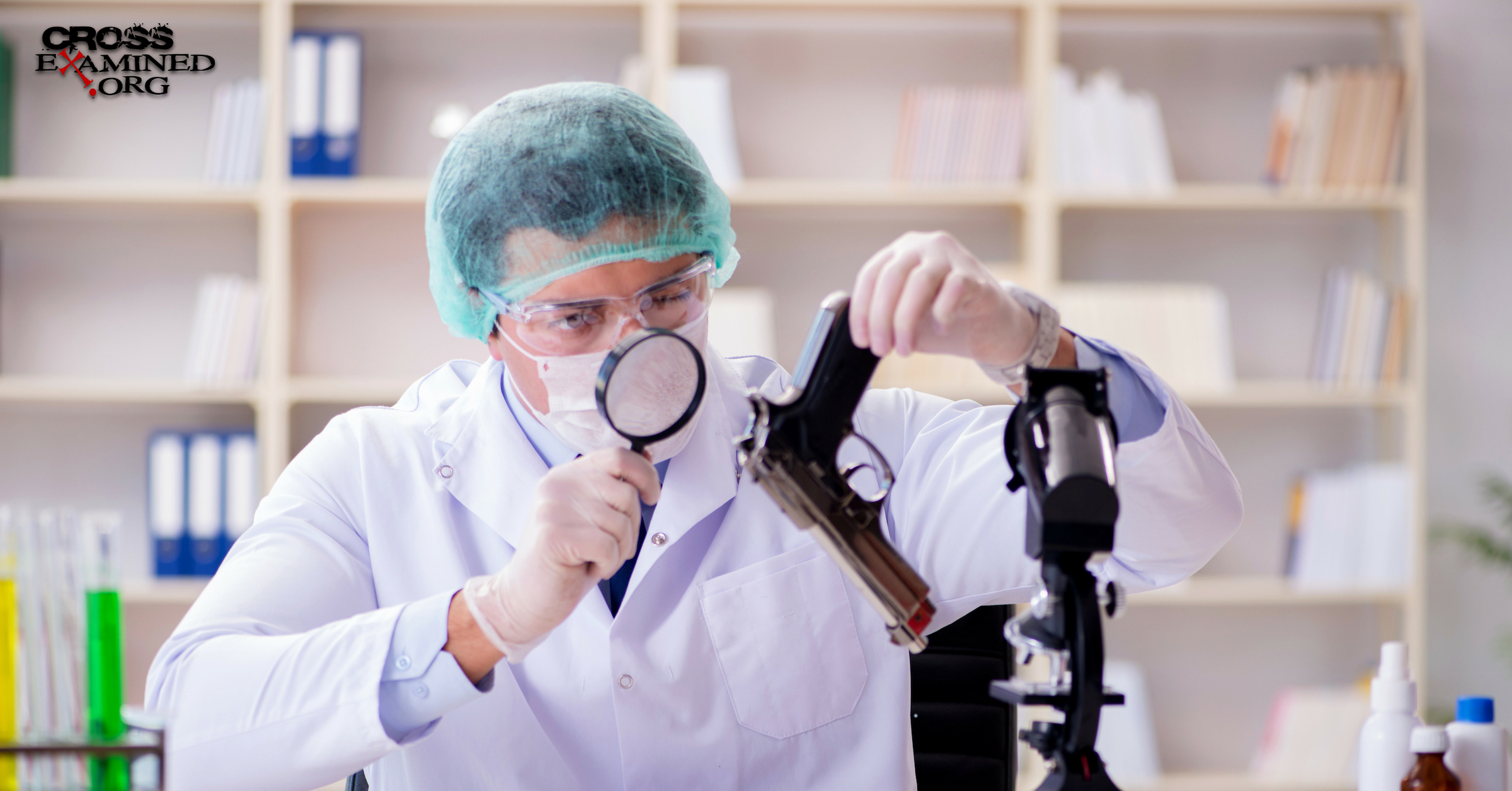 Independent of how one defines science, however, science can support the truth of premises in philosophical arguments. That is what I would like to offer in this series – philosophical arguments for the existence of God where we have scientific support for the truth of key premises. We want to find the truth about origins without worrying about conventions concerning how to define science. As I previously blogged, science is not the only source of knowledge.
As another introductory blog in this series, I want to provide some background and lay down a foundation. Let's start with the proper definition of evidence – evidence is not the same thing as proof. Science isn't in the business of proving things and if you're waiting for mathematical-type proofs before acting on evidence you're going to be pretty idle because one almost never has such proof. Here is a fairly standard way of defining evidence: An observation is evidence for a hypothesis if the hypothesis is more likely given the observation than it would have otherwise been.
One can have some evidence for each of several different competing scientific explanations. In some cases, there is not yet enough evidence to determine which candidate hypothesis is true. Thus, evidence does not even necessarily make it more likely that the hypothesis is true than not. The combined evidence and prior probabilities can yield this assessment (from a Bayesian perspective). What I would like to do in this series is to present several different lines of evidence for God that together form a powerful cumulative case. Independent of one's prior probability that God exists, each piece of evidence increases the likelihood that God exists. Each line of evidence can and should be assessed independently before combining all of the probability assessments. This is a standard Bayesian approach to probability. This series of blogs will be somewhat like a courtroom evaluation of some science-related evidence. I encourage you to interact with this evidence and the argument that it points to God.
There at least two general ways in which God might operate within the universe in detectable ways. First, God might directly intervene to do something beyond the laws of nature to bring about life or some intended feature of nature. This could be detected by finding some feature of nature that seems generally in accord with God's purposes but which is very unlikely to be the product of natural processes. Secondly, God might setup the natural processes themselves and/or the initial conditions to bring about His purposes. This "fine-tuning" would be detectable evidence for God if these natural laws or initial conditions were constrained to a tiny range among possibilities. Some leading atheist thinkers agree that it's possible to have this type of scientific evidence for God although they obviously resist the conclusion. Stephen Hawking admits in Brief History of Time that fine-tuning is possible evidence of "a divine purpose in Creation and the choice of the laws of science (by God)" Peter Millican, a prominent philosopher at Oxford, conceded in a debate with William Lane Craig that "if there is an inexplicable coincidence in the fundamental constants of nature whose values have to be precisely-tuned within a wide range of otherwise available possibilities that would make a complex universe possible then this constitutes a phenomenon that very naturally invites explanation in terms of a cosmic scale designer."
I'll discuss their responses to this evidence in a future blog but first I'd like to discuss a few possible pitfalls in the origins debate. Here are some problematic responses or arguments in this debate about God and design:
"Feature X is so complicated it must be designed"
This is not a good way to argue for design because it's not really an argument at all. The theist needs to argue why natural processes would not be expected to account for feature X and why God would be expected to want such a feature.
"Science has no explanation for X, therefore God did it"
This is a "god of the gaps" argument, an argument from ignorance. Even in the Christian view, God has set up many natural processes and it's highly inappropriate to assume by default that divine intervention is happening in every unknown situation.
Indiscriminately calling every argument for God a 'god of the gaps' argument
At the other extreme, the skeptic may reject any evidence that seems to point to God by appealing to a future but as of yet undiscovered natural explanation. Philosopher of science Karl Popper coined a term for this unsubstantiated hope in future evidence to sustain naturalism – "promissory naturalism." Just as promissory notes promise to pay money in the future, some naturalists promise that evidence will be found to justify naturalism. Returning to our courtroom analogy, one cannot appeal to possible evidence that might be found in the future but rather a judge must examine only currently available evidence. If what is known about science indicates natural processes are highly unlikely to produce an effect that God would plausibly want to bring about, then this wouldn't be a "god of the gaps" argument.
Using questionable theology to refute clear science
An atheist should not have overly narrow expectations of what a god would or wouldn't do. If you don't believe that any gods exist, why assume very particular expectations of how a god would act? Just as a SETI researcher should not refuse to recognize evidence of alien artifacts just because she is surprised at certain aspects of the artifacts relative to her narrowly preconceived expectations, so a truth-seeker shouldn't dismiss evidence for God because of overly narrow expectations of what God would and wouldn't do.
In the next blog, we'll start off at the very beginning and see if we can find evidence for God based on the origin of the universe.
Facebook Comments