Monday, November 6, 2017
Talking with Your Kids about God w/ Natasha Crain
Podcast: Play in new window
Subscribe: Apple Podcasts | Android | Email | Stitcher | TuneIn | Spotify | RSS
Christian parenting is hard work–and it's getting harder. Parents have a deep desire to pass on their faith but fear that today's increasingly skeptical and hostile world will eventually lead their kids to reject the truth of Christianity. That leaves many parents feeling overwhelmed–uncertain of what they can do to help their children, given the difficulty and extent of the faith challenges they will face. Frank interviews author Natasha Crain about her new book a practical and timely resource that gives parents the confidence of knowing what to discuss with their children and how to discuss it in order to facilitate impactful conversations that will form the basis of a lifelong faith.
Natasha's Website: http://christianmomthoughts.com/
Natasha's New Book: http://christianmomthoughts.com/talkingwithyourkidsaboutgod/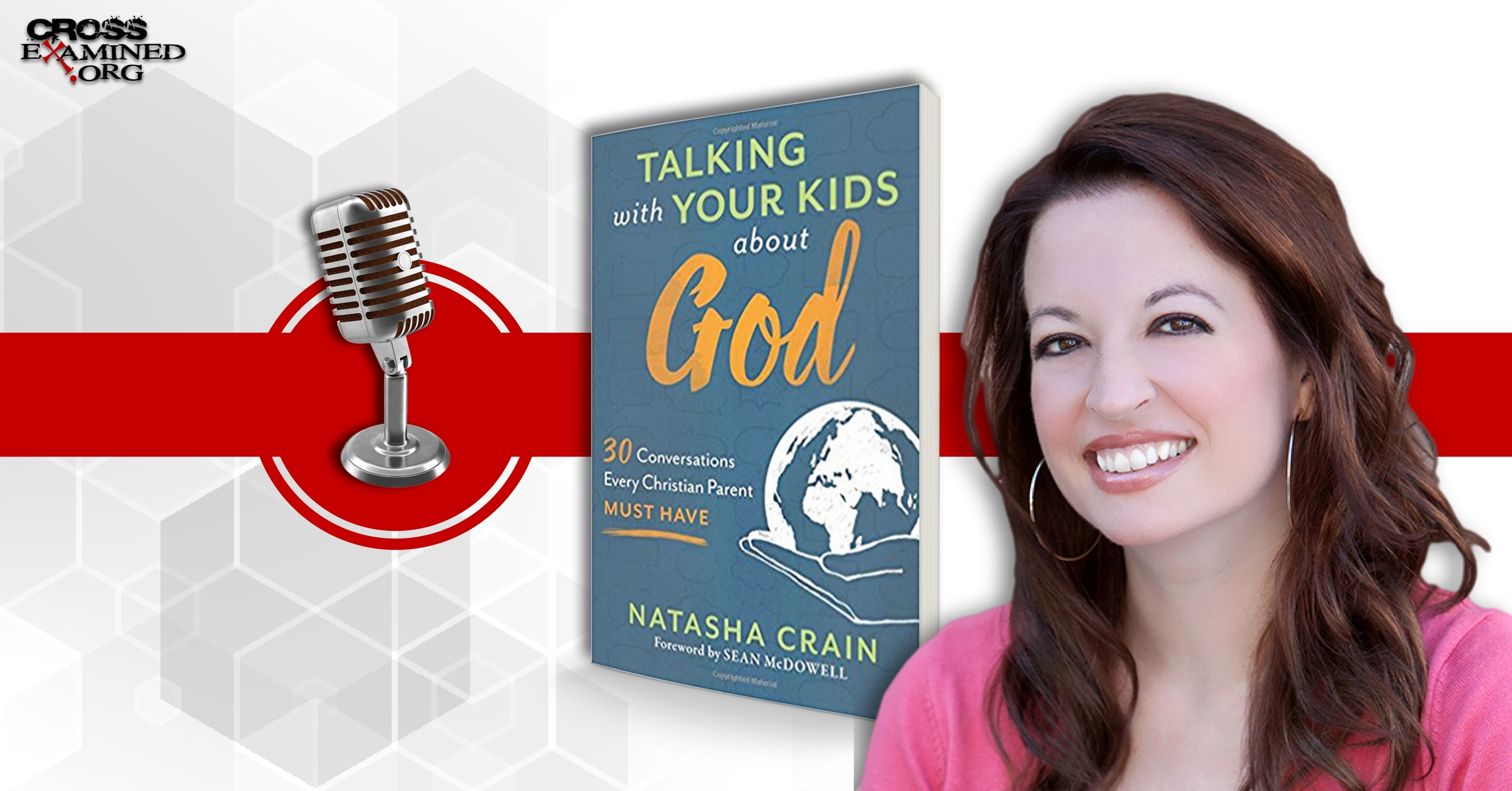 Free CrossExamined.org Resource
Get the first chapter of "Stealing From God: Why Atheists Need God to Make Their Case" in PDF.
Facebook Comments