By Al Serrato
Is there a way to use the Bible to get someone interested in knowing more about the Bible? I've thought about this question for many years. As I learned more about the Word, and spoke more with people who called themselves Christian but knew little or nothing about what the Bible teaches, I wondered about the best approach to take. Here, in a nutshell, is one possible approach to make the case for studying the Bible from the Bible.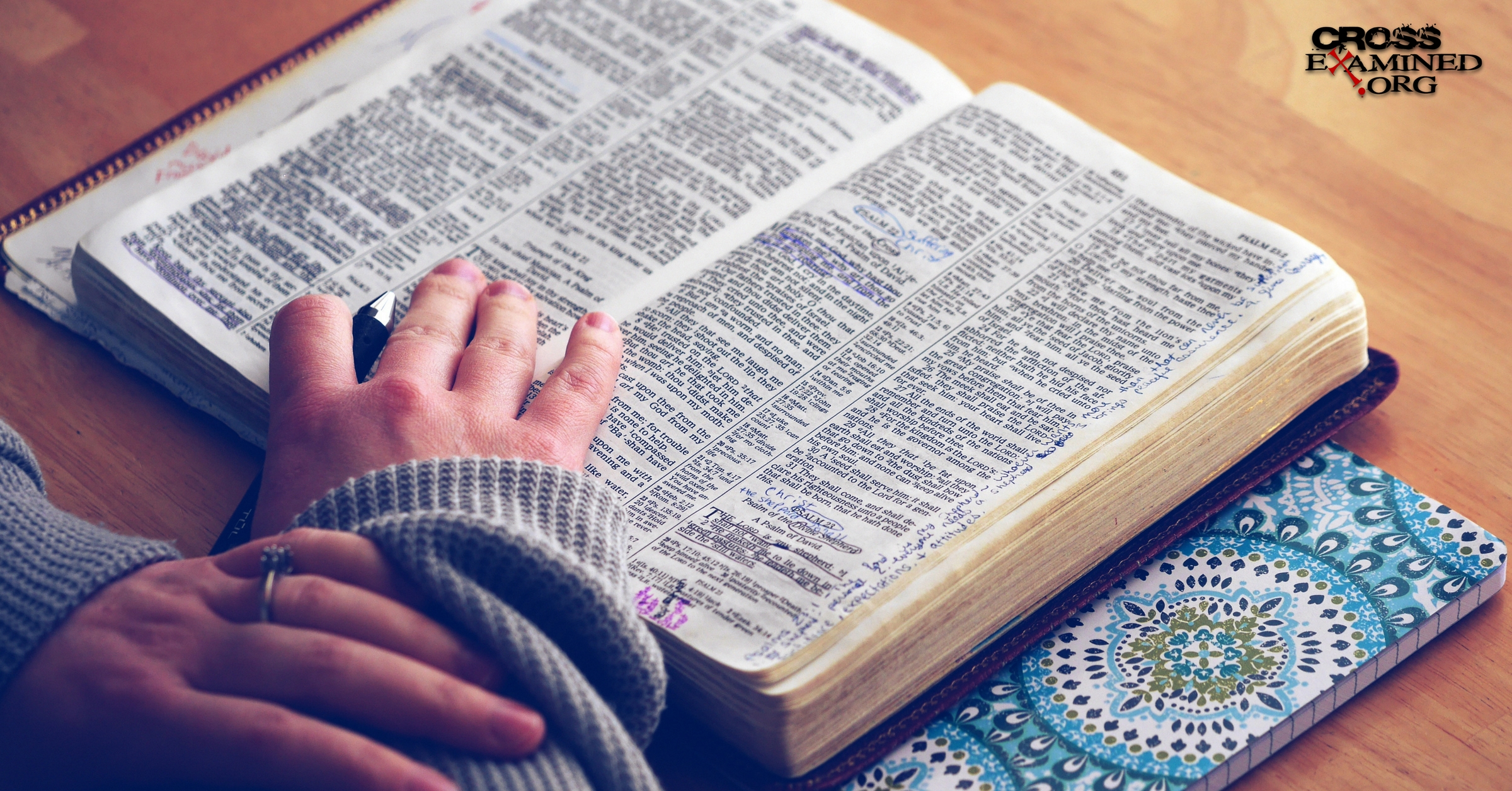 Most people who call themselves Christian will acknowledge that the Bible is the inspired word of God. What this means to them varies. Usually, they will insist that the Bible is not literal, leaving them free to add meaning as they choose, and to ignore passages that are difficult. But why do such people seem to have no interest in ever learning Scripture? After all, even if the Bible is not literal, it must mean something. Why think of it as "inspired" if its wisdom is largely ignored? There are many possible answers to this question, but the most likely seems to be that they don't see the need to do the hard work of learning not just what the Bible says, but also its history and context.
So, I sometimes begin by asking such a person whom Jesus might have been referring to in Matthew 7:21-22, where He warned about false prophets and added that not all who "prophesied," "cast out demons" and "performed miracles" in His name will enter the Kingdom of Heaven. Instead, it is "he who does the will of My Father." In John 8:12, Jesus calls himself the light of the world; "he who follows Me will not walk in darkness, but will have the Light of life." And then in verses 31-32: "If you continue in My word, then you are truly disciples of Mine; and you will know the truth, and the truth will make you free." Finally in 1 John 2:3-6: "By this, we know that we have come to know Him if we keep His commandments. The one who says, "I have come to know Him," and does not keep His commandments, is a liar, and the truth is not in him; but whoever keeps His word, in him the love of God has truly been perfected. By this we know that we are in Him: the one who says he abides in Him ought himself to walk in the same manner as He walked."
It seems pretty obvious that the Bible teaches – including the words of Jesus Himself – that there are those who know of Him, who may even invoke His name, who He will not recognize because they have not in truth followed Him. But if invoking His name, or calling oneself a believer, is not enough, what then must one do to follow Him? Scripture provides the answer: we must love God not just with our heart and soul and strength, but also with our mind. (Mark 12:30) We must study and know the Word of God. How else can we be "salt and light" to a fallen world (Matt. 5:13) or represent Christ as His ambassadors (2 Corinth. 5:17)?
The Bible tells us that we should "not be conformed to this world" but instead be "transformed" by the renewal of our minds, that by testing we can discern what is the will of God, "what is good and acceptable and perfect" (Rom. 12:2). We must "abhor what is evil and hold fast to what is good" (Rom. 12:9). God intends the Scripture to be this source of the knowledge of good, as it is "inspired by God and profitable for teaching, for reproof, for correction, for training in righteousness; so that the man of God may be adequate, equipped for every good work." (2 Tim. 3:16-17).
In studying the Word, we are to "be diligent to present yourself approved to God as a workman who does not need to be ashamed, accurately handling the word of truth" (2 Tim. 2:15). Writing to the Thessalonians, the Apostle Paul thanked God that when they received the word of God which they heard from him, they "accepted it not as the word of men, but for what it really is, the word of God, which also performs its work in you who believe." (1 Thess. 2:13). And to Timothy, Paul urges him "retain the standard of sound words which you have heard from me" and to "guard, through the Holy Spirit who dwells in us, the treasure which has been entrusted to you." (2 Tim 5:13-14).
In short, as the Apostle Peter wrote, we are to always be ready to make a defense to everyone who asks you to give an account for the hope that is in you, doing so with gentleness and reverence. (1 Peter 3:15) It takes knowledge, and thoughtfulness, to do this. Studying and knowing the Bible is, necessarily, the first step.
Changing someone's view of the importance of Scripture is easier said than done. This approach may be a start, but there are no doubt many other, and better, ones. If you've had some success in this endeavor, please take a moment to write to me at Al@pleaseconvinceme.com with the approach you took.
---
Original Blog Source: http://bit.ly/2zy0tUw
Facebook Comments