Podcast: Play in new window
Subscribe: Apple Podcasts | Google Podcasts | Spotify | Amazon Music | Android | iHeartRadio | Email | TuneIn | RSS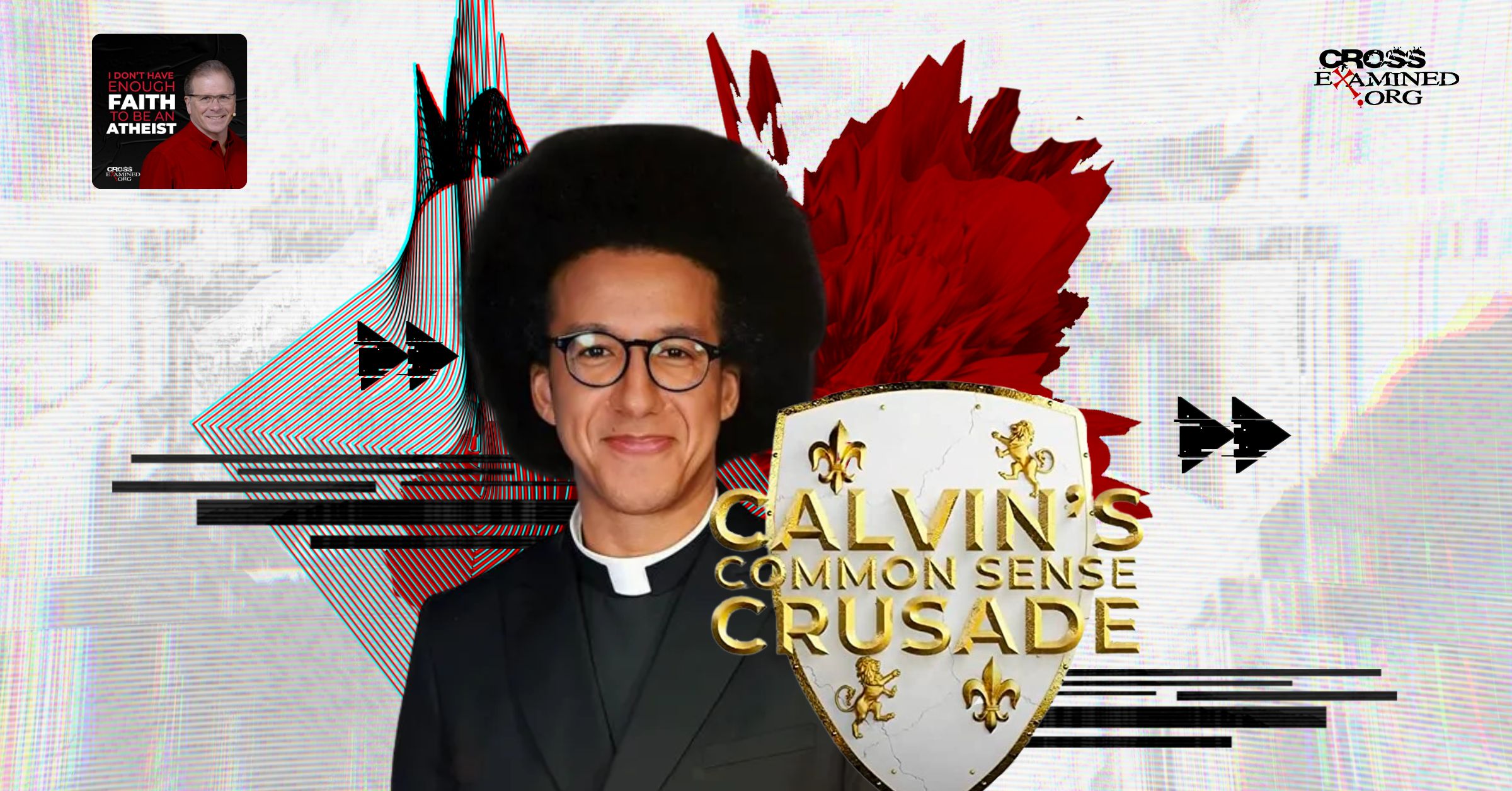 In today's world, popularity trumps truth. Many Christians are hiding under their desks and many pastors are hiding behind the lectern in fear of being cancelled. They're not interested in actually engaging the culture or standing up for the Word of God–they just want to tickle ears and give people what they want to hear. That's why it's so refreshing when someone like Father Calvin Robinson comes along, and shakes up the world with his winsome words of truth and wisdom!
A couple weeks ago, Frank did a podcast episode that walked listeners through a fabulous debate speech that Fr Calvin delivered at the Oxford Student Union back in February, and today our new friend from across the pond joins the program to talk about wokeness in the Church of England and around the world. Fr Calvin also shares his journey into Christianity and ordained ministry, and many other insights on what it's like to be a man of the cloth in the U.K. who isn't afraid to stand up for the truth. He even started his own TV show to help get the word out–Calvin's Crusade for Common Sense.
You'll find that twisting God's Word in England has pretty much the same destructive force as what we see happening here in America!
To view the entire VIDEO PODCAST and an exclusive interview with Frank and Fr Calvin, be sure to join our CrossExamined private community. It's the perfect place to jump into some great discussions with like-minded Christians while simultaneously providing financial support for our ministry.
Full lecture at the Oxford Union: https://youtu.be/ymbTb2HS5Rc
Fr Calvin Robinson's website: https://www.calvinrobinson.com/
Watch Fr Calvin's show on GB News: http://bit.ly/3KCWFV5
Download Transcript