Podcast: Play in new window
Subscribe: Apple Podcasts | Google Podcasts | Android | iHeartRadio | Email | TuneIn | RSS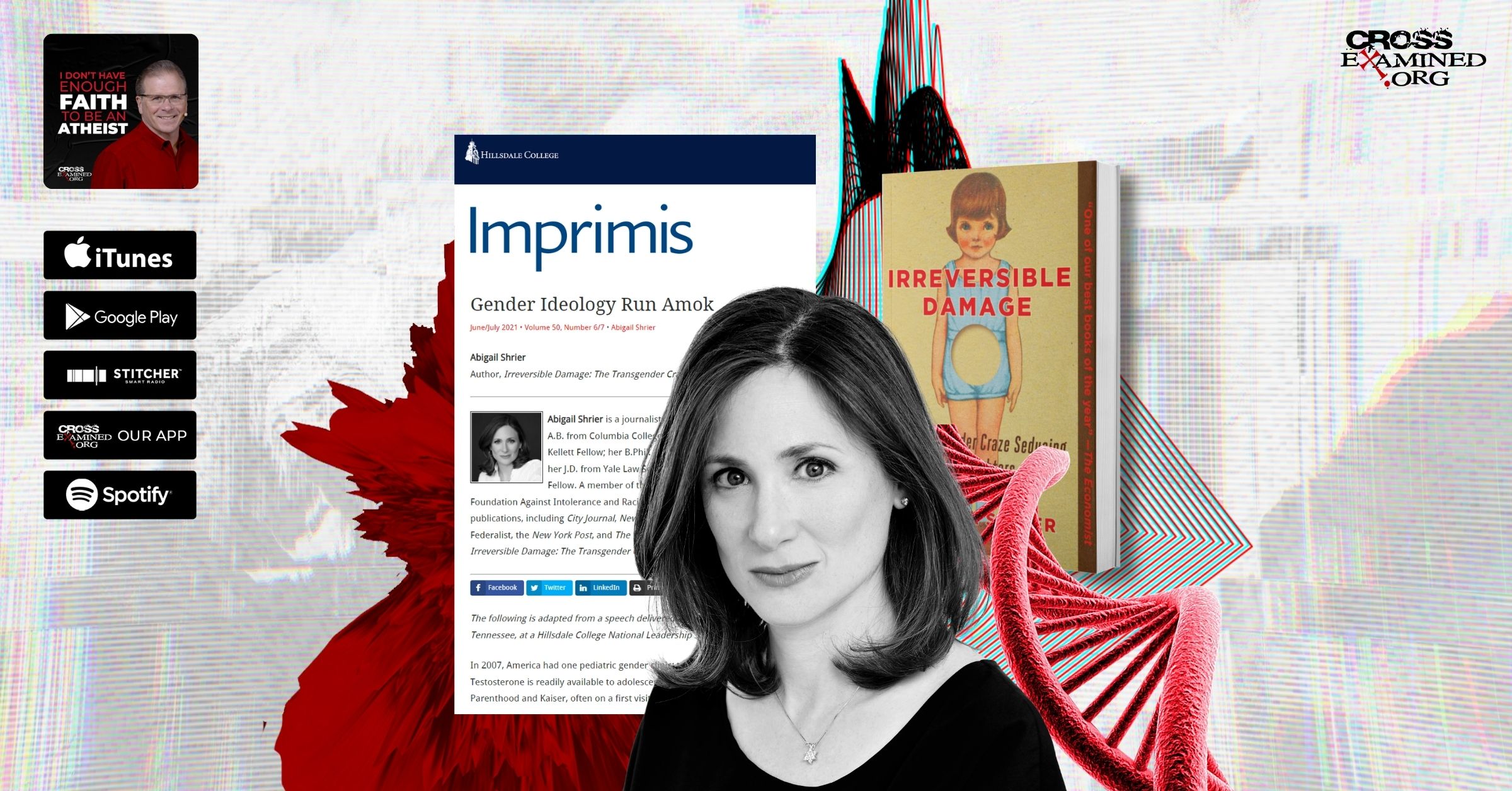 Do you think a school teacher should be able to recruit your daughter to become sterile without your consent? That's happening in America today, as are many more disturbing developments. Frank was stunned when he read a recent speech by Abigail Shrier, author of 'Irreversible Damage: The Transgender Craze Seducing Our Daughters'. The speech, which you can find here sounds the alarm for parents to protect our children. Shrier succinctly sums up the social contagion that is enticing our daughters to make life-altering decisions without knowing the costs. Some teachers and the medical community are complicit. As Shrier puts it, they are bowing to the "woke gods". It's shocking, but what can you do about it? Please listen and share.
Check out the Imprimis Article Here.
The website Frank was referring to is sexchangeregret.com and the chapter about love is 1 Cor. 13.
Subscribe on Apple Podcast: http://bit.ly/CrossExamined_Podcast Rate and review! Thanks!!!
Subscribe on Google Play: https://cutt.ly/0E2eua9
Subscribe on Spotify: http://bit.ly/CrossExaminedOfficial_Podcast
Subscribe on Stitcher: http://bit.ly/CE_Podcast_Stitcher