Ever wish you had a backup plan? Well, God did. Of course, that doesn't imply God made a mistake. God is perfect, and everything He created was perfect (Gen. 1-2).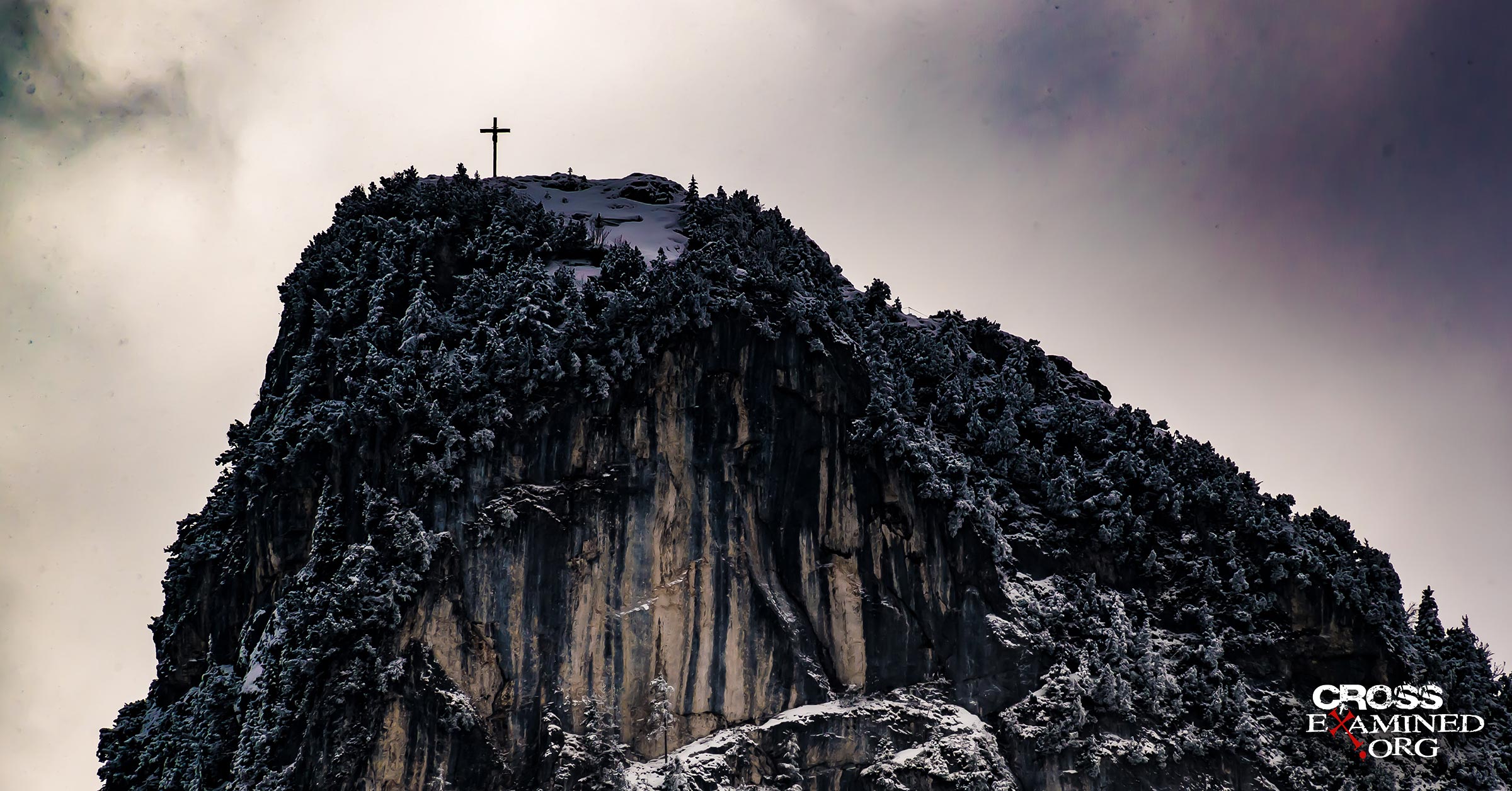 He perfectly and freely made Adam and Eve perfect in His image. And yet, Adam and Eve chose to rebel against God's commands and eat from the forbidden tree (Gen. 3).
But God knew Adam and Eve would sin, and so, in His infinite love and mercy, He set the plan of salvation in motion to redeem His people from their sin (Jon. 2:9; Jn. 1:13; Rom. 9:16; Eph. 1:5).
But God didn't need to do this. He is perfectly just to condemn sinners in their disobedience. Yet, instead, God predetermined to send Jesus to become the ultimate atonement for the sins of the whole world (Rom. 1:16; Acts 4:12).
Read the beautiful picture that Paul the Apostle paints in Romans 3:21-25 of the grace of God and our faith:
But now the righteousness of God has been manifested apart from the law, although the Law and the Prophets bear witness to it–the righteousness of God through faith in Jesus Christ for all who believe. For there is no distinction: for all have sinned and fall short of the glory of God, and are justified by his grace as a gift, through the redemption that is in Christ Jesus, whom God put forward as a propitiation by his blood, to be received by faith. This was to show God's righteousness because in his divine forbearance he had passed over former sins.
According to Paul, the two conditions for salvation are God's grace and our faith.
Think of it like this: God is the Giver (by grace-freely), and we are the receiver (through faith-freely). Ephesians 2:8-9 reads, "For by grace you have been saved through faith. And this is not your own doing; it is the gift of God, not a result of works, so that no one may boast."
There is nothing we can do to earn or gain salvation. All that is required of each one of us is to humbly admit that we are sinners, and receive (in faith) the free gift of salvation that God decrees. The Bible makes clear that Jesus is the atonement for the sins of the whole world (1 Jn. 2:2). He became sin for us that we might "become the righteousness of God" (2 Cor. 5:21).
Therefore, it's very important that Christians realize that we are not saved by good works, but are saved for good works. In 2 Timothy 1:9, Paul writes, "[God] saved us and called us to a holy calling, not because of our works but because of his own purpose and grace, which he gave us in Christ Jesus before the ages began."
Therefore, good works are the evidence of salvation, not a condition for it (Phil. 2:13-14; Js. 2).
Listed below are the three stages of salvation that we need to appreciate and fully understand.
The Three Stages of Salvation
Justification: Salvation from the penalty of sin (Rom. 3-4).
Sanctification: Salvation from the power of sin (Rom. 6)
Victory over the world (1 Jn. 5:4)
Victory over the flesh (Rom. 7:24, 25)
Victory over the devil (James 4:7)
Glorification: Salvation from the presence of sin (Rom. 8:18-23)
One final thought, the Christian can have total faith that the free gift of salvation comes with absolute assurance and security. Peter puts it like this:
Blessed be the God and Father of our Lord Jesus Christ! According to his great mercy, he has caused us to be born again to a living hope through the resurrection of Jesus Christ from the dead, to an inheritance that is imperishable, undefiled, and unfading, kept in heaven for you, who by God's power are being guarded through faith for a salvation ready to be revealed in the last time. 1 Pet. 1:3-5
(Additional Bible References: 2 Cor. 5:1-8; 13:5; 2 Pet. 1:10; John 3:18; 5:24; 6:37, 39-40; 10:27, 28; 17:9-24; Rom. 8:33-39; 11:29; Eph. 1:4-13; Phil. 1:6).
Recommended resources related to the topic:
Is Original Sin Unfair? (DVD Set), (mp4 Download Set), and (MP3 Set) by Dr. Frank Turek
What About Those Who Have Never Heard the Gospel? mp3 by Richard Howe 
Things that Cannot Negate the Truth of the Gospel CD by Alex McFarland 
Jesus, You and the Essentials of Christianity – Episode 14 Video DOWNLOAD by Frank Turek (DVD)
Is Original Sin Unfair? by Frank Turek (DVD, Mp3, and Mp4)
Reaching Atheists for Christ by Greg Koukl (Mp3)
So the Next Generation will Know by J. Warner Wallace (Book and Participant's Guide)
How Can Jesus be the Only Way? (mp4 Download) by Frank Turek
---
Jason Jimenez is the founder of STAND STRONG Ministries and faculty member at Summit Ministries. He is a pastor, apologist, and national speaker who has ministered to families for over twenty years. In his extensive ministry career, Jason has been a Children's, Student, and College Pastor, and he has authored close to 10 books on topics related to apologetics, theology, and parenting.
Original Blog Source: https://bit.ly/34vKaE0
Facebook Comments