Podcast: Play in new window
Subscribe: Apple Podcasts | Google Podcasts | Spotify | Amazon Music | Android | iHeartRadio | Email | TuneIn | RSS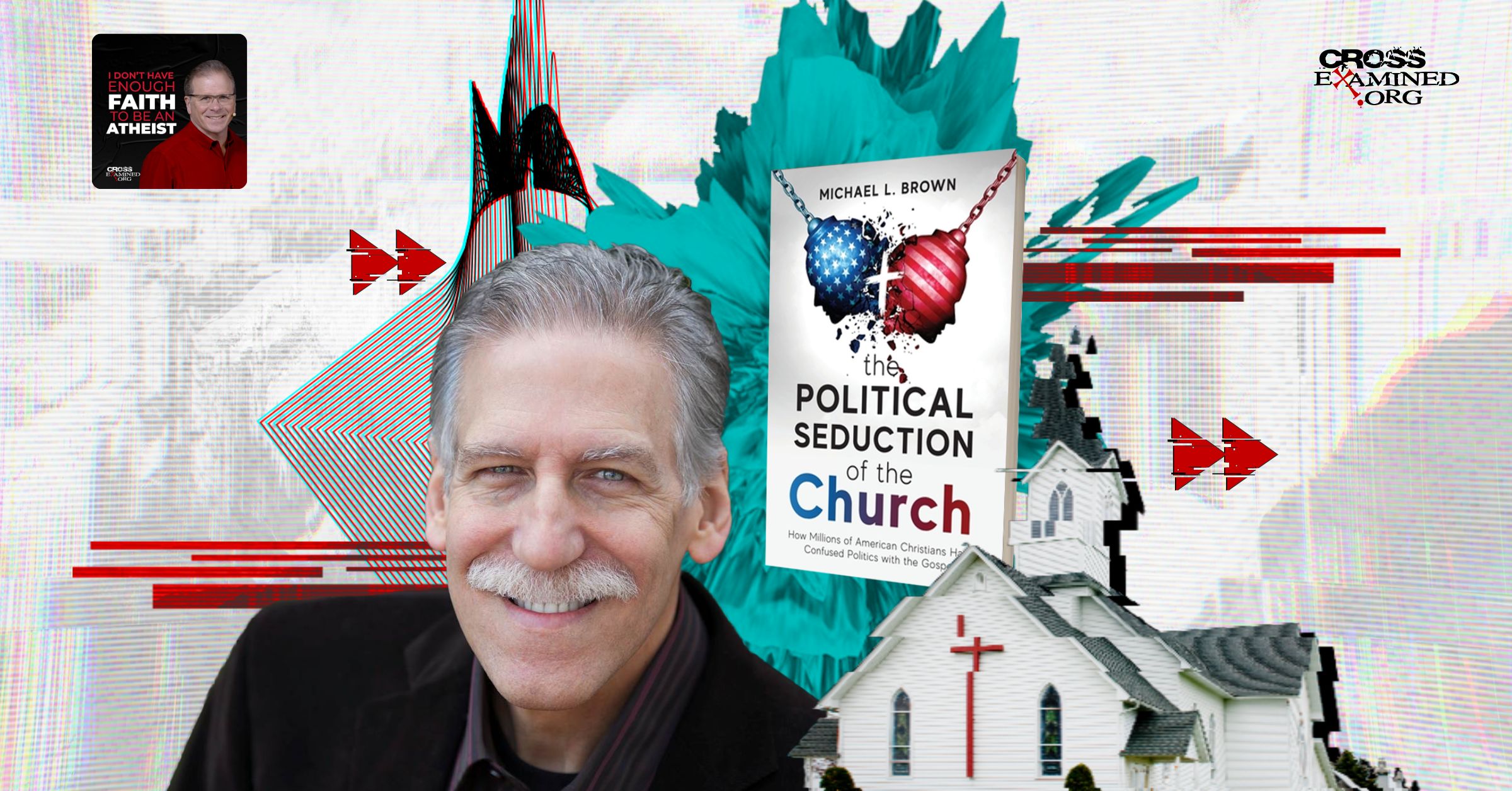 How do Christians strike a balance when it comes to engaging with politics? If we don't get involved, we're not fulfilling our duty to seek truth and be salt and light. But on the other hand, there are times when we take things too far, and political candidates (instead of Jesus) become the rallying point of our faith.
On today's midweek podcast episode, Dr. Michael L. Brown returns to discuss what it looks like when we keep our priorities straight and shares some highlights from his book, The Political Seduction of the Church: How Millions Of American Christians Have Confused Politics with the Gospel. You may want to grab a copy to prepare for the 2024 U.S. presidential campaign!
To view the entire VIDEO PODCAST, join our CrossExamined private community. It's the perfect place to jump into great discussions with like-minded Christians while providing financial support for our ministry.
Dr. Brown's website: https://askdrbrown.org/
The Political Seduction of the Church: https://a.co/d/cyPcVMn
If you would like to submit a question to be answered on the show, please email your question to Hello@Crossexamined.org.
Subscribe on Apple Podcast: http://bit.ly/CrossExamined_Podcast Rate and review! Thanks!!!
Subscribe on Google Play: https://cutt.ly/0E2eua9
Subscribe on Spotify: http://bit.ly/CrossExaminedOfficial_Podcast
Subscribe on Stitcher: http://bit.ly/CE_Podcast_Stitcher