If you've read my books or followed my blog for a while, you know that the focus of my writing is to equip parents with an understanding of how to make a case for and defend the truth of Christianity so they can pass that knowledge on to their kids. This is my passion and focus, but it certainly doesn't represent ALL that kids need to know and experience in their faith.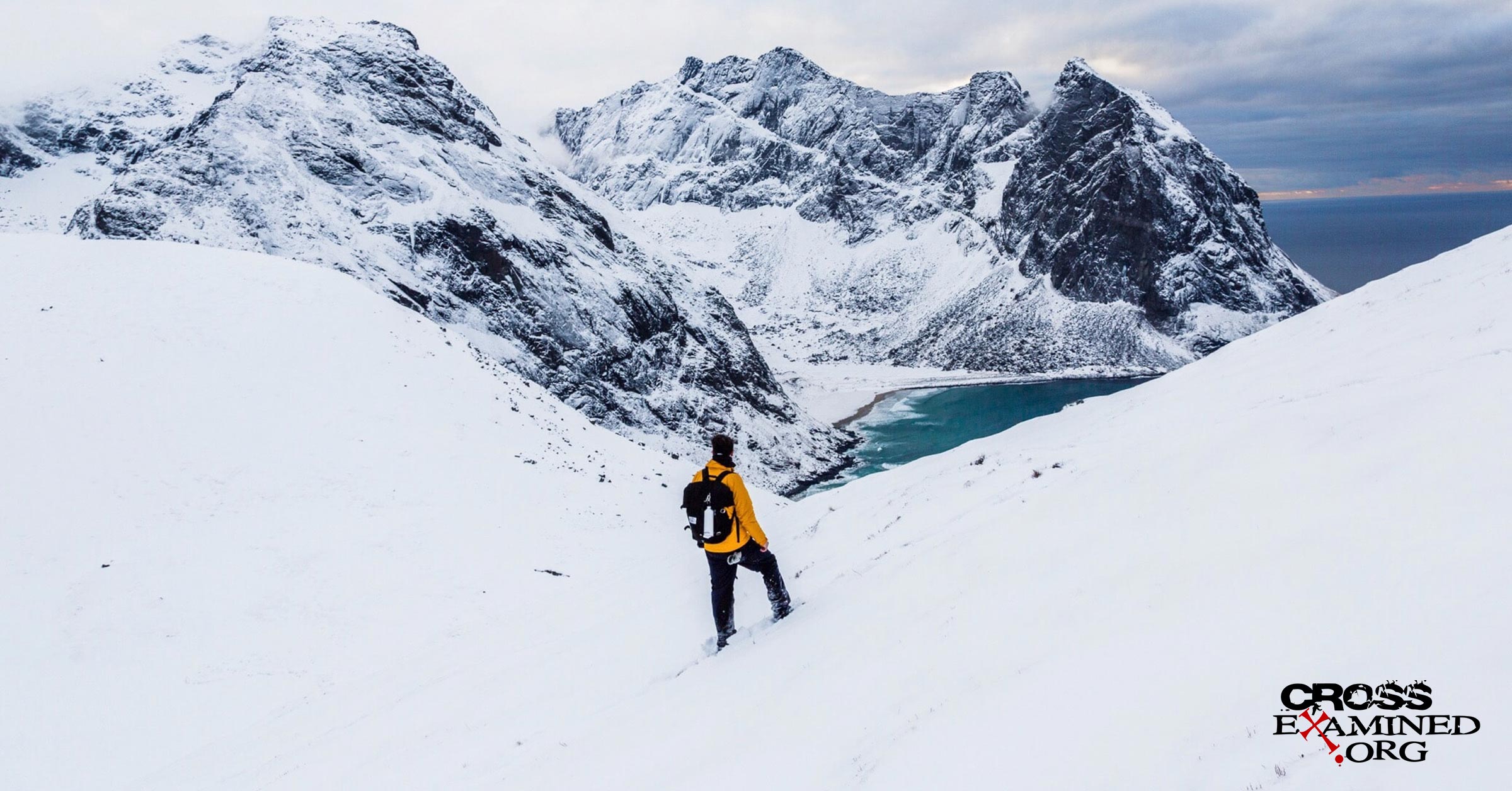 It's not enough to KNOW what's true if that truth doesn't transform us.
For years now, I've followed blogger and author Kristen Welch at her blog; We Are THAT Family. She is someone I hugely admire for living a life transformed by truth through her work to serve others around the world, and today I want to introduce you to her ministry if you don't already know about it.
In 2010, she and her family started Mercy House Global to "engage, empower, and disciple women around the globe in Jesus' name." They rescue pregnant teens in Kenya and provide a home for them. They empower these young moms and women around the world by providing dignified jobs through partnerships and sustainable, fair trade product development. They also disciple these women to be lifelong followers of Jesus Christ. You can read more about their values and see a statement of faith here.
As part of the ministry, Mercy House has several "Fair Trade Friday" clubs that support their mission. Our family belongs to the bracelet club. For just $14.99 each month, we receive a beautiful bracelet made by a woman in an impoverished country. My two daughters love getting the package in the mail each month and reading more about who made each bracelet and where it came from. It's led to wonderful conversations about what fair trade means, why it matters, and the kinds of needs people have in other countries. I highly encourage you to check out what they offer and consider supporting Mercy House through one of these clubs.
The reason I'm writing about this today, in particular, is that Kristen has a new book out that I want to recommend to you as well: Made to Move Mountains: How God Uses Our Dreams and Disasters to Accomplish the Impossible. In this book, Kristen shares very honestly about what it's been like to deal with the "impossible" challenges of running an often heartbreaking ministry like this…and how God has met their needs. It's also a very personal book, as she talks about the toll serving has taken on her family and her marriage, and how God has brought them through even when it's felt overwhelming. There's no tidy ending, which I love because life rarely has tidy endings. It will convict you, move you, encourage you, and help you think in fresh ways about the mountains of dreams and disasters in your own life.
Kristen has provided the following excerpt from the book to share here. I hope you'll enjoy her insights and I highly recommend getting a copy.
Excerpt from Made to Move Mountains:
When I think of someone who was more fearful than brave—but with a measure of faith—and who definitely didn't boast of his abilities, I think of Gideon. When I was in Israel, one of our stops was at Ein Harod, the spring of Gideon, written about in Judges 7. I love this story. It is an important one for us to consider, and it has been incredibly encouraging.

Gideon was a military leader who was also a prophet and a judge. In verse 2, God says to Gideon, "You have too many men. I cannot deliver Midian into their hands, or Israel would boast against me, 'My own strength has saved me.'" God whittled away twenty-two thousand of Gideon's army, but in verse 4, the Lord says to him, "There are still too many men." God tells Gideon to separate the remaining men based on how they drink water from the spring in the desert. As we heard the gurgling water and stood at the small natural spring where Gideon obediently separated his men and was left with only three hundred, the story came alive in a new way.

Gideon was prepared for the battle. He had gathered his resources, used his expertise, and led an enormous army into enemy territory. But we see very clearly in chapter 7 that God did not want Gideon's expertise or his battle plan; God wanted his trust. God wants us to trust him so much that we will do what he tells us, even when it goes against what feels right. God wants our obedience because he fights battles in a way that brings glory to him instead of to us. Gideon had to lay down his faith in his military experience and trust a miracle-working God to fight the battle.

One of the reasons I love the story of Gideon is because I can identify with his fear and his courage. Gideon continued to obey God but with fear and doubt every step of the way. He was taking a brave step forward and doubting with every step backward. Nevertheless, God used him to defeat the enemy and help set Israel free, but not without discomfort and risk for Gideon. God had a plan and removed what Gideon thought was necessary for victory. We can't always see or understand why God asks certain things of us or allows us to experience suffering; we don't have a bird's-eye view of the big picture. We can see only the temporary, not the eternal, and we have to trust that the discomfort and uncertainty he is allowing is not only for our good but also for his glory. In this tension, miracles happen.
Kristen Welch, a blogger at We are THAT family, is a bestselling author and founder of Mercy House Global. Made to Move Mountains released March 3, 2020.
Recommended resources related to the topic:
If God, Why Evil? (DVD Set), (MP3 Set), and (mp4 Download Set) by Frank Turek 
If God Why Evil. Why Natural Disasters (PowerPoint download) by Frank Turek
Why Doesn't God Intervene More? (DVD Set), (MP3 Set), and (mp4 Download Set) by Frank Turek
Why does God allow Bad Things to Happen to Good People? (DVD) and (mp4 Download) by Frank Turek 
---
Natasha Crain is a blogger, author, and national speaker who is passionate about equipping Christian parents to raise their kids with an understanding of how to make a case for and defend their faith in an increasingly secular world. She is the author of two apologetics books for parents: Talking with Your Kids about God (2017) and Keeping Your Kids on God's Side (2016). Natasha has an MBA in marketing and statistics from UCLA and a certificate in Christian apologetics from Biola University. A former marketing executive and adjunct professor, she lives in Southern California with her husband and three children.
Original Blog Source: https://bit.ly/3eaBrf4 
Facebook Comments