The Top Ten CrossExamined Tools For You
1.    New Book: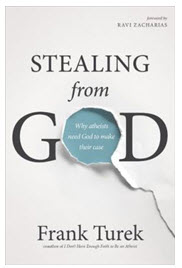 What if your best arguments to doubt God prove that He actually exists? I show why that's true in my new book Stealing From God: Why Atheists Need God to Make their Case. In addition to making a succinct four-point case for Christianity, the book shows why the brand of atheism taught to our kids in college logically self-destructs under scrutiny. My friend Ravi Zacharias wrote the foreword (and whatever Ravi writes God reads, so you should too!). Hear my recent interview with Ravi Zacharias (regarding suffering) on the CrossExamined radio show (Dec. 30, 2014).
2.    New Course:

Since 75 percent of young people leave the church in college, we need to inoculate them with truth before they leave home. That's why cold case homicide detective J. Warner Wallace and dynamic professor Mike Adams are joining me to bring the one-day CrossExamined College Prep Course to large churches all over America beginning this summer.  Click here to see how you can get it scheduled at your church.
3.    New Videos: 
We post short videos regularly on our You Tube Channel. Subscribe to our YouTube channel here to get updates.  You can also see these short new videos I did for the "One Minute Apologist" posted just last week:
4.    New Podcasts: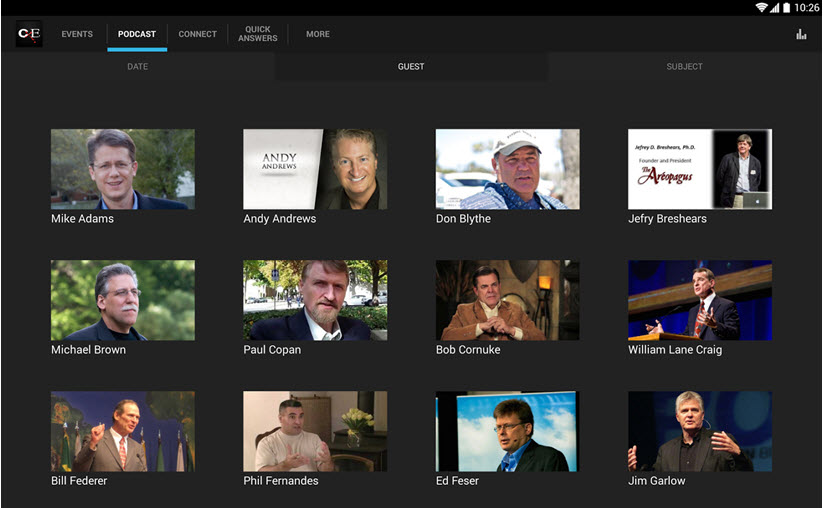 We keep adding podcasts, events and answers to the very popular Cross Examined app (over 56,000 downloads so far!). If you don't have this free resource, get it here and then please tell your friends about it.
 5.    New CIA:

If you want to learn how to better present I Don't Have Enough Faith to be an Atheist and the case for Christianity, then you need to attend our eighth annual CrossExamined Instructor Academy, August 13-15 in Charlotte. We are adding a new hi-profile apologetics expert to our teaching team this year. Apply now and stay tuned!
6.    New Columns:
 In order to broaden our impact, I frequently write columns that run concurrently on both Christian and secular websites including: The Stream, Townhall.com, The Christian Post, Charisma, OneNewsNow and, of course, CrossExamined.org. Here are a few of the more recent columns touching on the hot topics of the day:
7.    New Website: 
My friends James Robison (Life Today TV) and Jay Richards (brilliant scholar) have asked me to contribute columns to their new Christian news website, www.stream.org. This is already an outstanding site, and their marketing plan aims to put it in the top ten of all news sites on the Internet. Please bookmark it and share it.
8.    New TV Series:
 A very practical study on the book of Proverbs called "Making Your Paths Straight" is coming this Summer to the I Don't Have Enough Faith to be an Atheist TV show on the NRB Network (DirecTV Channel 378). The show also streams online Wednesday nights at 9 pm and 1 am ET, and is available on Roku.
9.    New Debate This week: 
Thanks for your prayers as I prepare to debate atheist Michael Shermer at Stony Brook University. (If you can make it to New York, I would love to see you!) We will post the video as soon as it becomes available.
10. New Reminder:
 Many Christians are getting discouraged as our country and culture disintegrates all around us. Some have given up because we seem to be losing battle after battle. But we must never give up! Our job is not to win—we can't guarantee the outcome. Our job is to be faithful regardless of the outcome.  We are to do what's right and leave the results to God. We must faithfully do good and fight evil until our last dying breath. Only then can we give up the fight and completely enter into Christ's rest. Until then we will become more like Jesus by doing good and fighting evil even if – in fact, especially if—we follow Him straight into suffering.
As the apostle Peter instructed us, "For it is commendable if a man bears up under the pain of unjust suffering because he is conscious of God. But how is it to your credit if you receive a beating for doing wrong and endure it? But if you suffer for doing good and you endure it, this is commendable before God. To this you were called, because Christ suffered for you, leaving you an example, that you should follow in his steps."  1 Pet 2:19-21
Thanks for standing faithfully with us. None of this happens without your donations. 
Blessings,
Frank Turek

You can change your subscription settings and update your contact information by editing your profile at the link below. Edit My Profile. To Contact Us or To Donate . This email was sent to you because you registered online, attended one of our meetings or have showed an interest in Cross Examined.org.  We respect your privacy and will never sell or rent your information.  You can take your name out of the email club at any time by clicking the Edit My Profile link in this email. Contact Cross Examined.org, by emailing  Frank@CrossExamined.org , call us at  704-845-1997 or write us at PO Box 78956, Charlotte, NC 28271.
Free CrossExamined.org Resource
Get the first chapter of "Stealing From God: Why Atheists Need God to Make Their Case" in PDF.