CrossExamined Instructors
Frank has also trained a team of apologists to lead I Don't Have Enough Faith to Be an Atheist events at colleges across North America. These speakers have completed training at the CrossExamined Instructor Academy and are available to speak to your group. You can view their bios on the CrossExamined Instructors page and contact them directly or send an inquiry to seminars@crossexamined.org.
Speakers at Special Events
Some CrossExamined events are usually hosted by large churches and include other dynamic apologists such as:
Lee Strobel—Best-selling author of The Case for Christ, and The Case for a Creator
Josh McDowell—World-renowned author of Evidence that Demands a Verdict
Alex McFarland—President of Southern Evangelical Seminary and author
Greg Koukl—President of Stand to Reason apologetics ministry, speaker and author
Randall Niles—Attorney, educator, and new-media apologist
Read their profiles below. If you would like to book any of these speakers for a CrossExamined outreach event, contact us at seminars@crossexamined.org.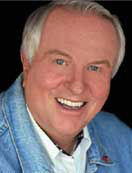 Josh McDowell
Josh McDowell is a popular author and university lecturer who has spoken to more than seven million young people in 84 countries, including 700 university and college campuses. He has authored or co-authored more than 75 books, and has sold more than 10 million copies. Among his most popular books are The New Evidence That Demands a Verdict, More Than a Carpenter, and Right From Wrong: What You Need to Know to Help Youth Make Right Choices. The head of Josh McDowell Ministry, Josh's weekly radio and television programs have brought inspiration and challenge in theChristian faith to millions of people. If you know Josh, you know that his middle name should be enthusiasm (God breathed!). Few are more enthusiastic and intelligent than Josh!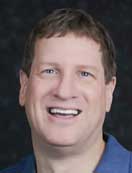 Lee Strobel
Atheist-turned-Christian Lee Strobel, the former award-winning legal editor of The Chicago Tribune, is a New York Times best-selling author of nearly twenty books including The Case for Christ, The Case for Faith, The Case for a Creator, and The Case for the Real Jesus. A graduate of Yale Law school, Lee has hosted his own TV program, Faith Under Fire, and has been interviewed on numerous national television programs, including ABC's 20/20, Fox News, and CNN. Lee's website is filled with short videos on apologetics topics (LeeStrobel.com). If you go there, you'll see that he's just as good a speaker as he is a writer—and that's saying a lot! (As Josh McDowell says, "Anything that Lee Strobel writes, God reads!")
Alex McFarland
Dr. Alex McFarland is the former President of Southern Evangelical Seminary — one of only two schools in the nation that has an emphasis on apologetics. Alex has also served as the Director of Teen Apologetics for Focus on the Family. He is the author of Stand Strong in College, The Ten Most Common Objections to Christianity, and Stand: Core Truths You Must know for an Unshakable Faith. Alex has appeared on numerous radio and TV programs and hosts "Sound Reason" on DirecTV channel 378 Monday Nights at 7:30 pm ET. He has organized and led some of the most well-attended and successful apologetics seminars in history and has preached in all 50 states in 50 days. His personal website is AlexMcFarland.com. For videos by Alex, go here.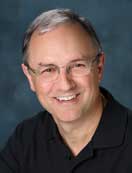 Greg Koukl
Greg Koukl is the founder and president of Stand to Reason. A central theme of Greg's speaking and writing is that Christianity can compete in the marketplace of ideas when it's properly understood and properly articulated. Greg's teaching has been featured on Focus on the Family radio, he's been interviewed for CBN and the BBC, and did a one-hour national television debate with Deepak Chopra on Lee Strobel's Faith Under Fire. Greg has been quoted in U.S. News & World Report, The Philadelphia Inquirer, and The L.A. Times. An award-winning writer, Greg is author of Relativism: Feet Firmly Planted in Mid-Air with Francis J. Beckwith, Precious Unborn Human Persons, and Tactics: A Game Plan for Discussing your Christian Convictions. Greg has published more than 145 articles and has spoken on more than 40 university and college campuses both in the U.S. and abroad. He is an adjunct professor in Christian apologetics at Biola University. He hosts his own radio talk show advocating clear-thinking Christianity and defending the Christian worldview.

Randall Niles
Randall Niles is an attorney and educator who spends most of his time pursuing his passion—developing cutting-edge media to spark critical thinking and truth-seeking in a new generation. For the past seven years, Randall has served as co-founder and director at AllAboutGOD.com, where he's written and published hundreds of articles on comparative worldviews and Christian apologetics. When he's not writing or speaking, Randall teaches courses at Colorado Christian University in business, law, philosophy, and ethics. Randall's books include The Great Pursuit and What Happened to Me, which travel the virtual world via blogs, social networks, and other Web 2.0 ventures such as AllAboutTheJourney.org. Randall's education includes Georgetown, Oxford, and Berkeley. He lives in Colorado with his wife and three kids, and can be reached through RandallNiles.com.
Free CrossExamined.org Resource
Get the first chapter of "Stealing From God: Why Atheists Need God to Make Their Case" in PDF.