Podcast: Play in new window
Subscribe: Apple Podcasts | Google Podcasts | Android | iHeartRadio | Email | TuneIn | RSS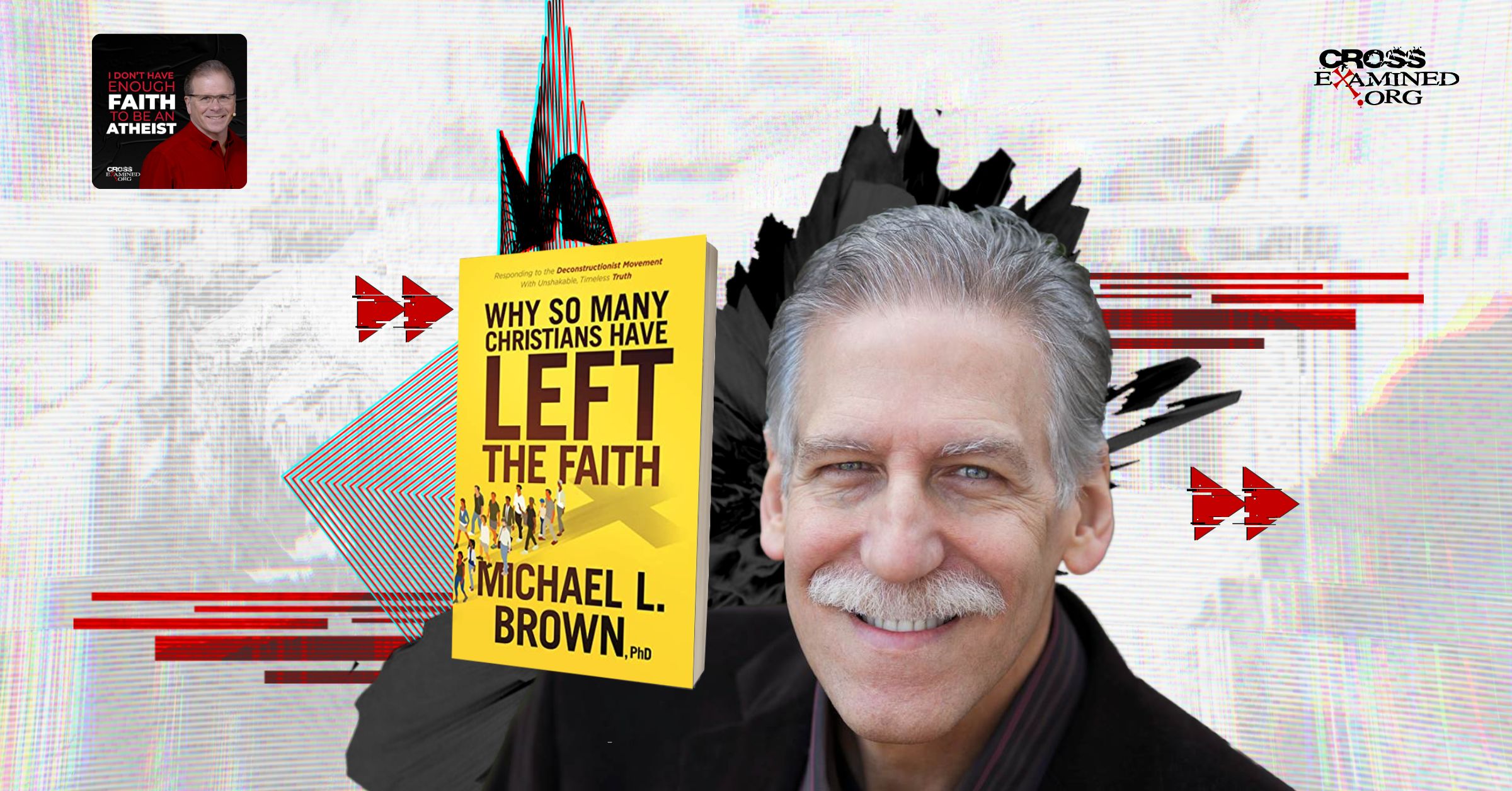 We are living in unprecedented times when Christian leaders are renouncing their faith, and large numbers of believers are falling away. Is this the final apostasy prophesied by Jesus and Paul? And can we do anything to help those struggling with their faith?
On today's podcast episode, Frank sits down with Dr. Michael L. Brown, founder and president of AskDrBrown Ministries and the author of more than forty books. In his latest book, Why So Many Christians Have Left the Faith, Dr. Brown confronts the problem of "Christian deconstruction" with solid, faith-building answers and honest responses to difficult questions. Frank and Dr. Brown discuss several questions he addresses in the book, plus a few others including:
Are people leaving THE faith or THEIR faith?

Can Christian leaders be trusted?

What's the best way to stay on the straight and narrow path?

What is the Billy Graham rule?

What are the most popular false gospels?

Where do we go from here?
To view the entire VIDEO PODCAST, be sure to join our CrossExamined private community. It's the perfect place to jump into great discussions with like-minded Christians while providing financial support for our ministry.
Dr. Brown's website: https://askdrbrown.org/
Dr. Brown's new book: https://a.co/d/9G6CuiZ
If you would like to submit a question to be answered on the show, please email your question to Hello@Crossexamined.org.
Subscribe on Apple Podcast: http://bit.ly/CrossExamined_Podcast Rate and review! Thanks!!!
Subscribe on Google Play: https://cutt.ly/0E2eua9
Subscribe on Spotify: http://bit.ly/CrossExaminedOfficial_Podcast
Subscribe on Stitcher: http://bit.ly/CE_Podcast_Stitcher
Download Transcript