[We consider this publication important even though it was written more than 1 year ago, the reflection written here remains valid and valuable].
A year ago, my wife surprised me with news that we were pregnant.  I was overjoyed and the next few days were like Christmas morning over and over again.  A month later, we lost our child.  Times like this bring up questions about God's goodness and why God allows these things to happen.  This is something beyond attempting to prove that God does not exist because of evil.  This is believing there is a God and He doesn't care.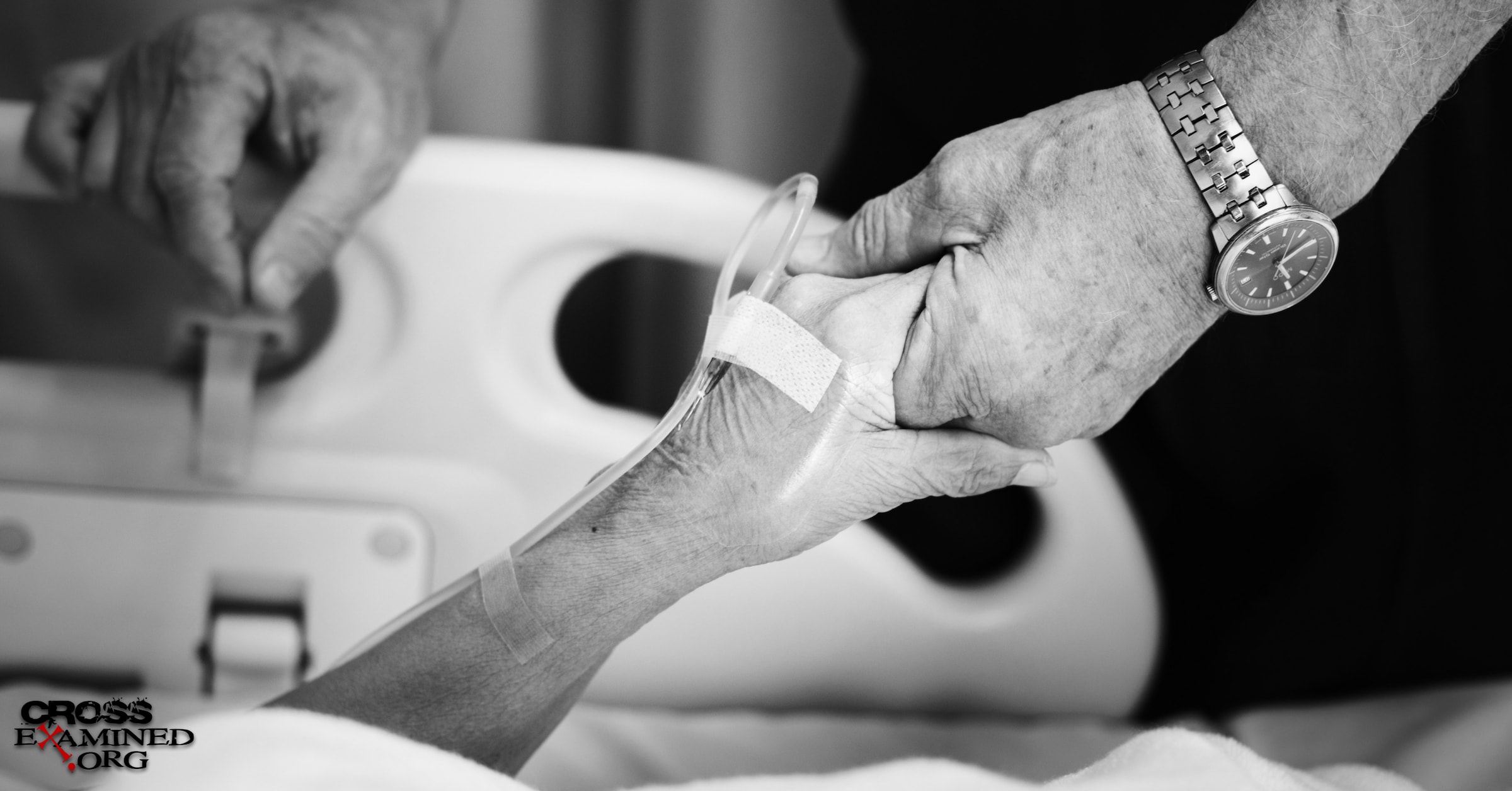 We often wonder what possible good can come from something evil that has happened to us or people we know and love.  This weekend, we lost a friend and colleague, Nabeel Qureshi, to stomach cancer.  The impact Nabeel has had on so many causes us to question why God chose him at this time?
The story of Ruth is one that has been taught to Christians emphasizing her meeting Boaz.  Boaz was what was known in Israelite culture as a "Kinsman Redeemer."  This was a man who was responsible for helping a relative in times of trouble.  To help rescue a person or property.  This is a clear picture of what Jesus has done for the human race by dying on a cross as a ransom for our crimes against a Holy God.  But there's something else in the story.  The story of Ruth begins with a drought in Israel.  Elimelech, his wife Naomi and their two sons Mahlon [meaning Sickness] and Chilion [meaning Annihilator] departed Bethlehem for Moab.  The two sons took Moabite wives – Orpah and Ruth.
While there, Elimelech died.  10 years later, Naomi's two sons also died leaving Naomi and her two daughters in law.  Orpah returned to her people in Moab, but Ruth left with Naomi to return to Bethlehem in Judah.  It was here that she met Boaz – a relative of Naomi.  A day came where Naomi was selling her land.  With this land would come, Ruth.  Boaz redeemed the land and took Ruth as a wife.  In time, Ruth gave birth to Obed who then had a son named Jesse.  Jesse had a son named David from whose line the Messiah would come.
But notice the tragedy that befell Ruth and Naomi.  The drought drove Elimelech to take his family from Bethlehem to Moab where he and his two sons died leaving them widows and without any male to work the land.  But if Elimelech had not gone to Moab, his son would not have married Ruth.  If Elimelech and Ruth's husband had not died, she and Naomi would not have returned to Bethlehem where Boaz redeemed Ruth and from who's line Jesus was born.
What we can see is that even though we do not see the end of the story, we must ask the question is it possible for God to have a morally just reason to allow evil in our lives?  From this story – and many others in the Bible – we see God using tragedy to bring about good.  This does not mean that God caused the evil.  But God can use an event such as this to bring about a good result.
"And we know that for those who love God all things work together for good, for those who are called according to his purpose." – Romans 8:28
Notice that Paul does not say that all things are good, but rather all things work together for good, for those who are called.
When we are faced with the unthinkable, we can hold on to the fact that God does have a reason to allow it. We may never know the reason until we see God face to face, but there is a reason.  CS Lewis wrote that God screams at us in our pain.  God uses this to speak to us all the more boldly.
Nabeel effected so many lives in his preaching but even more in his illness.  The grace with which he faced his illness was more than inspiring.  Personally, he affected not so much my apologetic, but how I should live my life before God.  And he gave the best illustration of the Trinity I'd ever heard.  He will continue to make an impact here even after his death and we can take comfort knowing that he has met his redeemer.
This past July, my wife and I welcomed our second child into this world.  A baby girl named Bridget.  He is our Redeemer as well.
---
Robby Hall is in the Secure Access industry for Information Technology. He has been married for 3 years and has just welcomed his first child, Bridget. He is graduate of the Cross Examined Instructor's Academy and leads apologetics small groups at his local church.
Original Blog Source: http://bit.ly/2EDNhyE
Facebook Comments