I was recently thinking about how we view God and how he interacts with us in this world. I was also reflecting about the verse about us being light unto the world. As I reflected, I searched for an illustration to ground this Biblical concept.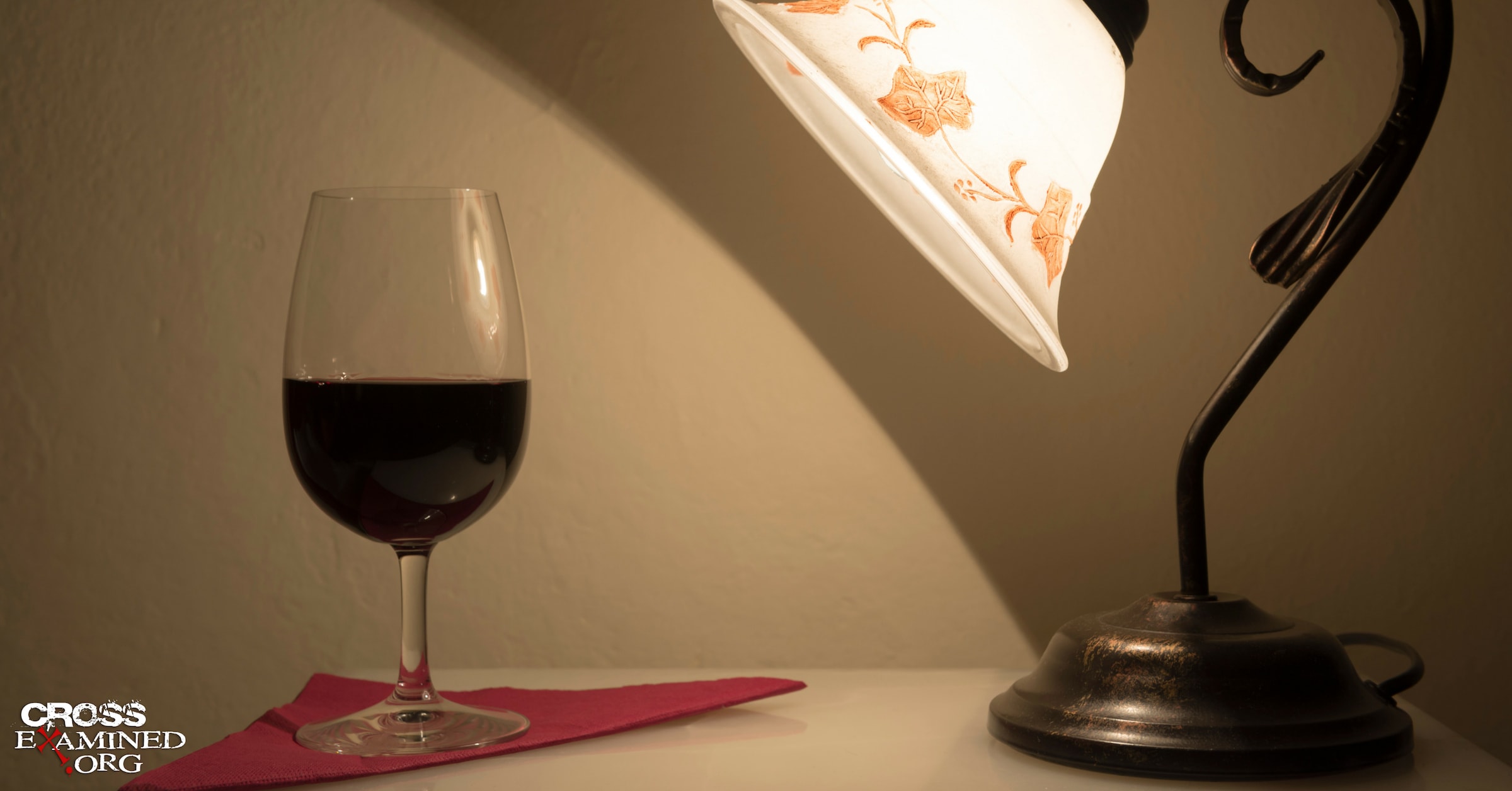 I think I found it.
The lamp on my desk was shining as I had finished a glass of red wine. This lamp emits a very white light and has a color temperature of over 6000 Kelvin – emulating the radiation of sunlight. The rays emitted by the light scattered throughout my room. As I studied the effects of these rays on the glass, I noticed a couple of things.
First, the light I saw in the glass changed depending on how close the glass was to the light source. Then, I observed that some portions were very bright and others were dark. As I looked, the brightest areas were those that directly reflected the light. The second brightest areas were those where the light was refracted then reflected towards me. And then the areas where the light was refracted directly to me were even less bright.
We all know what reflected means, but for those who don't know what refracted means, it just means that light changes after it has passed through some medium. Its form changes, whether in content or in its direction. The resulting light becomes a weaker representation of the source light.
Along with the refraction, the dirtiness of the glass from the wine tinted my perception of the light. The clean surfaces on the glass provided a better representation of the light from my desk lamp.
This illustration relates to us Christians in our efficacy of being light in a dark world. When we are not seeking to renew our minds, the medium in which we pass God's light through is distorted. The light in our lives becomes refracted, and thus displays a weaker representation of his light. When we are sinning, the body that is sinning is less clean and taints God's glory here on earth.
But when we instead seek the original source of light —God— with all of our hearts, we will find him. When we renew our minds, we will be better able to pass on the knowledge of God. When we confess our sins, we will be healed and cleansed. So, we must draw near to him, renew our minds, and confess our sins. When we do that, we will shine, being loving neighbors to those who God created and being effective witnesses for His glory.
Verse References
1 Peter 2:12 (ESV): Keep your conduct among the Gentiles honorable, so that when they speak against you as evildoers, they may see your good deeds and glorify God on the day of visitation.
Matthew 5:14–16 (ESV): "You are the light of the world. A city set on a hill cannot be hidden. Nor do people light a lamp and put it under a basket, but on a stand, and it gives light to all in the house. In the same way, let your light shine before others, so that they may see your good works and give glory to your Father who is in heaven.
Romans 12:1–2 (ESV): I appeal to you, therefore, brothers, by the mercies of God, to present your bodies as a living sacrifice, holy and acceptable to God, which is your spiritual worship. Do not be conformed to this world, but be transformed by the renewal of your mind, that by testing you may discern what is the will of God, what is good and acceptable and perfect.
---
Matthew Slama is the co-founder of the ministry Twin Cities Apologetics and is an engineer who primarily works to understand what standards should be used for engineering science. In other words, his job is all about establishing what is true when it comes to science. Pretty crazy, huh? Matt believes there is a strong connection between engineering and apologetics. He's going to grad school to get another Engineering degree.
Original Blog Source: http://bit.ly/2tRRvfN
Facebook Comments