The following is a question submitted to Bellator Christi.com. If you would like to submit a question, fill out the form at https://bellatorchristi.com/submit-a-question-to-bellator-christi/, and your question may be featured in a future article or podcast.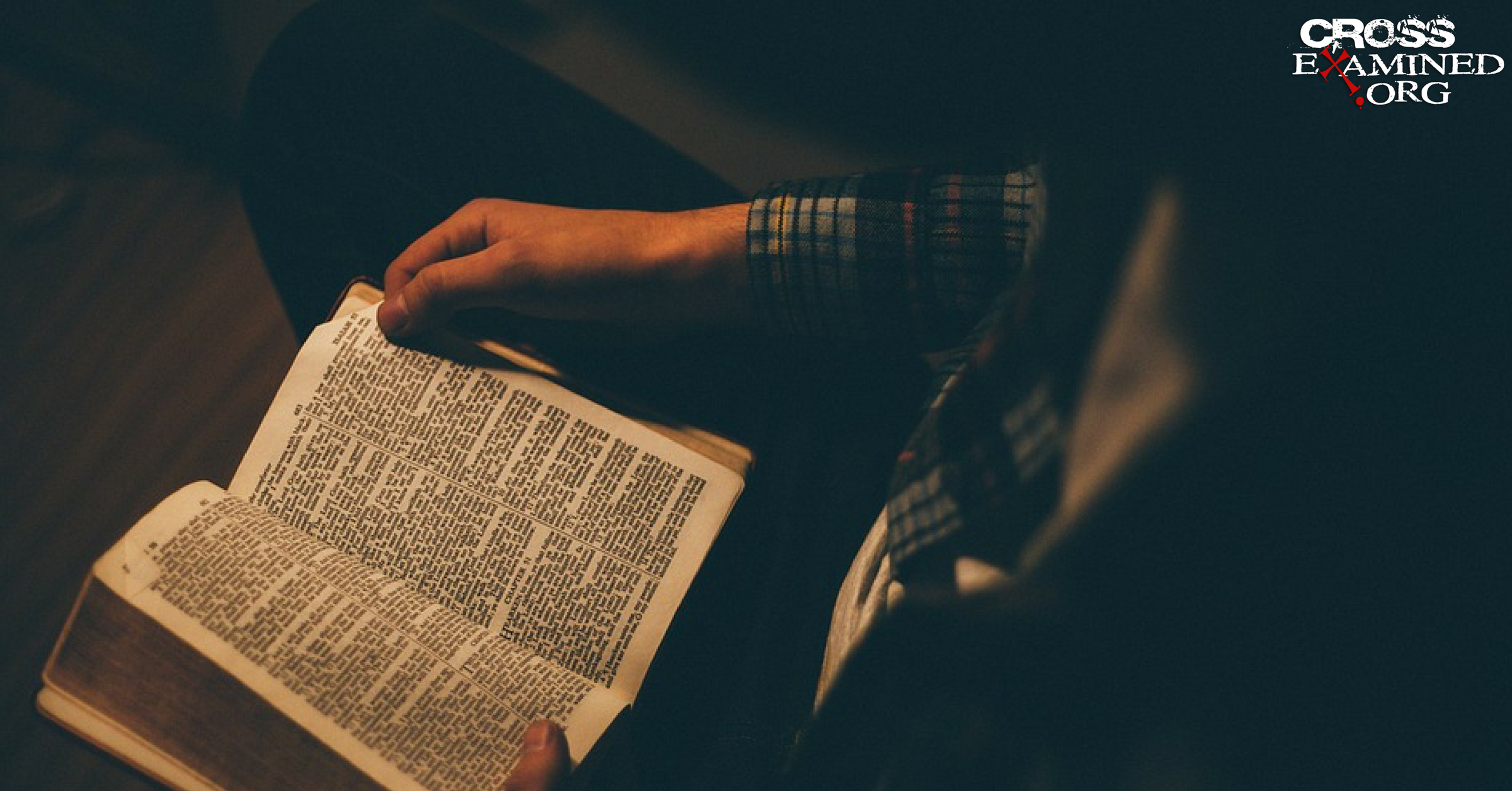 Question:
Dear Brian,
"I have a question that has been deeply troubling me for a while now, and I would like to ask someone with a better understanding of God and the Bible. I read on crossexamined.org that when you were "called into the gospel ministry at 16 years of age" but "left the faith in 2000 due to personal issues and doubts that he had to pertain to the reliability of the faith". You also said that you "did not completely become an atheist, [but you] did become what [you call] a "theist-leaning-agnostic." The link to the article I am quoting is https://crossexamined.org/7-reasons-came-back-christian-faith/ . This spoke directly to me because I found myself in a similar situation recently. You see, I was having a lot of doubt about the reliability of the Gospels (mainly, I was concerned that they could have been a myth) and for a couple of days, I called myself an agnostic (I said things along the lines of "I can't know whether or not the Bible is true!" and "I don't trust the Bible!" even though I desperately wanted to believe that Christianity was true). After I found that there was a book that dealt with this specific doubt, I immediately wanted to call myself a Christian again. Then I read Hebrews 6:4-6, however, I became afraid that this is impossible. Could you please explain to me the meaning of this passage and tell me whether or not you dealt with this specific problem and, if you did, how?"
-Rachel.
Response:
Rachel,
Thank you for your question. I would like to respond to your question in two parts. First, you are correct. I was in the camp of a theist-leaning-agnostic for some time. I was negatively impacted by the work of the Jesus Seminar, particularly their book The Five Gospels: What Did Jesus Really Say? The Search for the Authentic Words of Jesus. Most troubling was the fact that no one could seem to offer a reasonable response to the Seminar's charges.
However, I later came to realize that there was the good historical basis for the historicity of Jesus of Nazareth. Many documents outside the Bible (both from the Christian community and the non-Christian community) verify the core details of Jesus's life. Liberty University professor extraordinaire Gary Habermas has argued that five minimal facts of Jesus's life can be proven: 1) Jesus died by crucifixion (verified by i) Josephus, Jewish Historian Antiquities 18, chapter 3; ii) Tacitus, Roman Historian Annals 15.44; iii) Lucian of Samosata, Greek satirical writer, The Works of Lucian, Vol. IV "The Death of Peregrin" (scroll down to 11); iv) Mara Bar-Serapion, A Letter of Mara, Son of Serapion (scroll down to just after footnote 19); v) and the Talmud); 2) the disciples had real experiences with whom they though was the risen Jesus; 3) the lives of the apostles were radically transformed; 4) the core gospel message was taught very early after Jesus's crucifixion; 5) and that James and Paul were radically transformed after Jesus's resurrection even though they were formerly skeptics.
From there, I learned that due to the over 24,000 documents of the NT, with over 5,000 of them dating between the first three centuries, and numerous citations from early Christian writers, the NT can be verified with a certainty greater than 99.5%. Couple this with notion that the church had no power to gain, no money to make, and advocated sexual purity outside marriage and fidelity within marriage in lieu of the fact that these devout Jewish believers would leave behind certain aspects of their former way of living, there are no reasons why the early church would want to make this stuff up. They literally had nothing to gain on this side of eternity. So, in my opinion, the evidence is clear-cut. The NT is reliable.
Second, you mentioned some confusion over Hebrews 6:4-6. Let me first quote the passage before engaging it. The writer of Hebrews notes that "it is impossible to renew to repentance those who were once enlightened, who tasted the heavenly gift, who shared in the Holy Spirit, who tasted God's good word and the powers of the coming age, and who have fallen away. This is because, to their own harm, they are recrucifying the Son of God and holding him up to contempt" (Heb. 6:4-6, CSB).
The writer of Hebrews is directing this letter to Jewish Christians who are thinking about adopting their former ways of life within Judaism. They were not necessarily going to reject Christ. Rather, they were tempted to add regulations to their own Christian beliefs. Others may have been tempted to reject their faith altogether. There are at least four interpretations of these verses as they are quite controversial.
The fallen were disingenuous Christians who had rejected Jesus and reverted to Judaism.
The fallen were individuals who had heard the gospel but had not become true believers.
The fallen were those who were not progressing towards maturity, addressing sanctification rather than justification.
The fallen teaching is a rhetorical device describing the possibility rather than the reality. 
The first interpretation does not seem to hold because of the confidence that the writer holds in salvation (Heb. 6:9). The second likewise does not seem to hold because the language of "those who were once enlightened" indicates those who were saved. Likewise, the third does not hold because the writer is describing the salvific experience. Therefore, of the views presented, it seems like the writer of Hebrews is using a rhetorical device as he describes a possible scenario, but not one found in reality. The writer of Hebrews, whomever it was, was a person of great intellectual prowess. In the end, Hebrews is actually arguing for a person's assurance of salvation. Just as it would be impossible for a person to re-crucify Christ, it is impossible to "renew to repentance those who were once enlightened" because the person has already been enlightened.
To summarize, Rachel, I would say that if you placed your faith and trust in Christ and have received his salvation, making him the Lord of your life, then you are saved. We all have moments of doubt, even John the Baptist did (Matt. 11:3). But, Christ will take us, doubts and all, and shape us into the person he wants us to be by his marvelous grace. Rest in his assurance and find peace in his promises.
Blessings,
Brian G. Chilton
---
Brian G. Chilton is the founder of BellatorChristi.com and is the host of The Bellator Christi Podcast. He received his Master of Divinity in Theology from Liberty University (with high distinction); his Bachelor of Science in Religious Studies and Philosophy from Gardner-Webb University (with honors); and received certification in Christian Apologetics from Biola University. Brian is currently in the Ph.D. program in Theology and Apologetics at Liberty University. Brian is a full member of the International Society of Christian Apologetics and the Christian Apologetics Alliance. Brian has been in the ministry for over 15 years and serves as the pastor of Huntsville Baptist Church in Yadkinville, North Carolina.
Original Blog Source: http://bit.ly/2Fj0jzo
Facebook Comments