Podcast: Play in new window
Subscribe: Apple Podcasts | Google Podcasts | Android | iHeartRadio | Email | TuneIn | RSS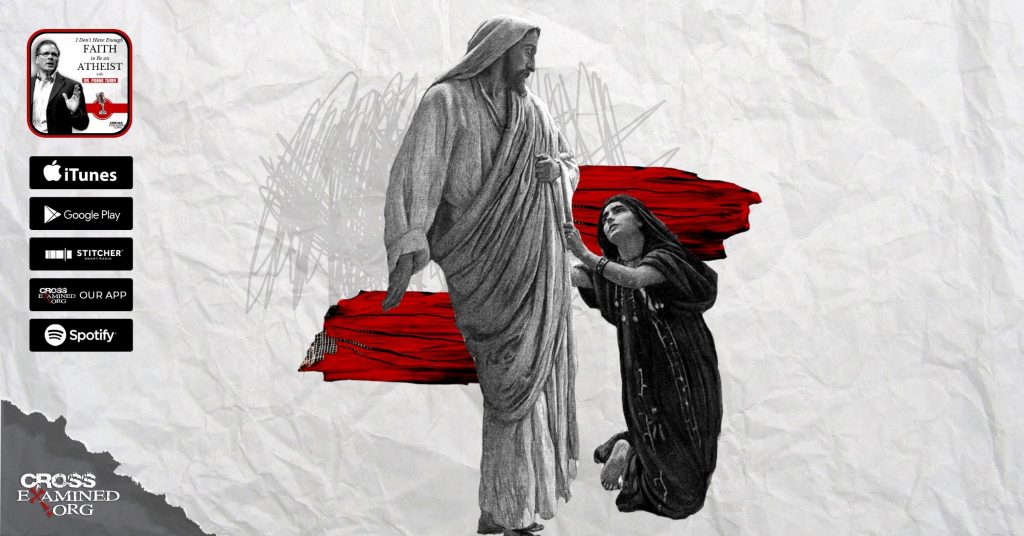 A "woke" pastor recently released a popular TikTok video charging Jesus with racism.  After all, in Mark 7 Jesus appears to call a Canaanite woman a "dog."  On the face of it, that appears to be at least slander, if not racism.  What do we make of this?  Frank addresses that question as well as:
Should we just take Christianity on blind faith?
How should we respond to pastors blessing sexual immorality?
And should United Airlines have a racial and gender quota for their pilots?  They just announced that they are planning on it!
If you want to send us a question for the show, please email us at Hello@CrossExamined.org.
Subscribe on iTunes: http://bit.ly/CrossExamined_Podcast rate and review! Thanks!!!
Subscribe on Google Play: http://bit.ly/CE_Podcast_Google
Subscribe on Spotify: http://bit.ly/CrossExaminedOfficial_Podcast
Subscribe on Stitcher: http://bit.ly/CE_Podcast_Stitcher