Podcast: Play in new window
Subscribe: Apple Podcasts | Google Podcasts | Spotify | Amazon Music | Android | iHeartRadio | Email | TuneIn | RSS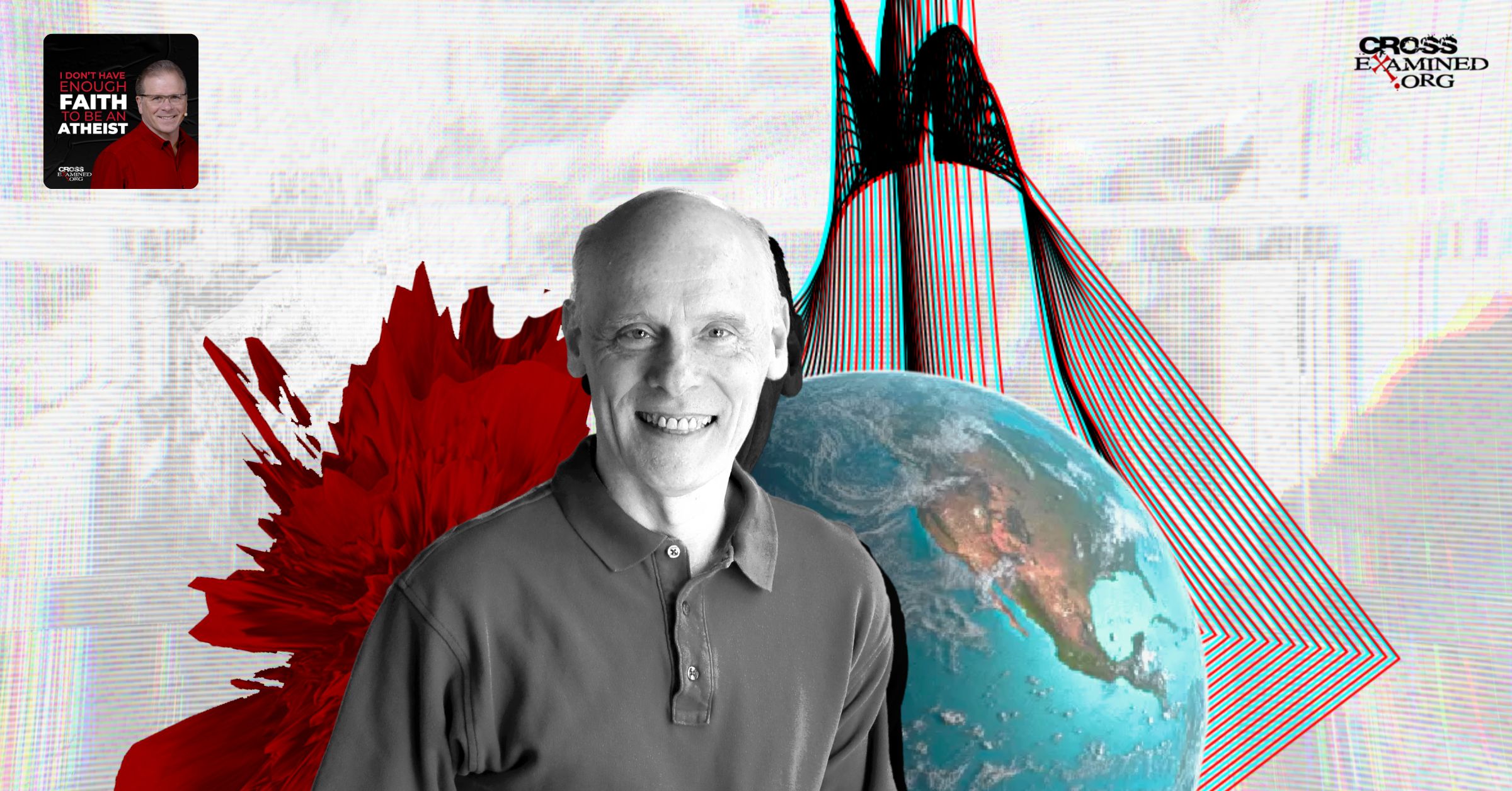 Astrophysicist Neil deGrasse Tyson once declared, "The universe is a deadly place. At every opportunity, it is trying to kill us." Tyson is not alone in his dark, doomsday perspective. Many have sought to warn of the weapons the universe might use to wipe out humanity. Similar to the tone of Tyson is the media minefield we now refer to as "climate change"–but is it a political issue or a real threat to our planet?
In this fascinating midweek podcast episode, Frank is joined by the legendary Hugh Ross. Their discussion takes listeners on a journey from deep inside the Earth's core all the way to the moons of Mars with multiple stops in between!
Dr. Hugh Ross is the founder and president of Reasons to Believe and shares many of the insights from his latest books, Designed to the Core, and Weathering Climate Change, to help us see that every tiny detail in the universe is part of God's grand design. They examine the fine-tuning of the universe and how even the Milky Way galaxy (our home away from home) is special and unique. You'll also hear a balanced and factual (dare we say…refreshing?) response from Dr. Ross on the subject of climate change, and what we can do (if anything) to help steward the resources of God's amazing creation. You definitely don't want to miss it!
To view the entire VIDEO PODCAST, be sure to join our CrossExamined private community. It's the perfect place to jump into some great discussions with like-minded Christians while simultaneously providing financial support for our ministry. Remember, our team members all work remotely, this allows us to allocate 100% of your donations to ministry work and 0% to buildings!
Reasons to Believe: https://reasons.org/
Designed to the Core: https://a.co/d/2vUFGeE
Weathering Climate Change: https://a.co/d/9Ndzore
If you would like to submit a question to be answered on the show, please email your question to Hello@Crossexamined.org.
Subscribe on Apple Podcast: http://bit.ly/CrossExamined_Podcast Rate and review! Thanks!!!
Subscribe on Google Play: https://cutt.ly/0E2eua9
Subscribe on Spotify: http://bit.ly/CrossExaminedOfficial_Podcast
Subscribe on Stitcher: http://bit.ly/CE_Podcast_Stitcher