Podcast: Play in new window
Subscribe: Apple Podcasts | Google Podcasts | Spotify | Amazon Music | Android | iHeartRadio | Email | TuneIn | RSS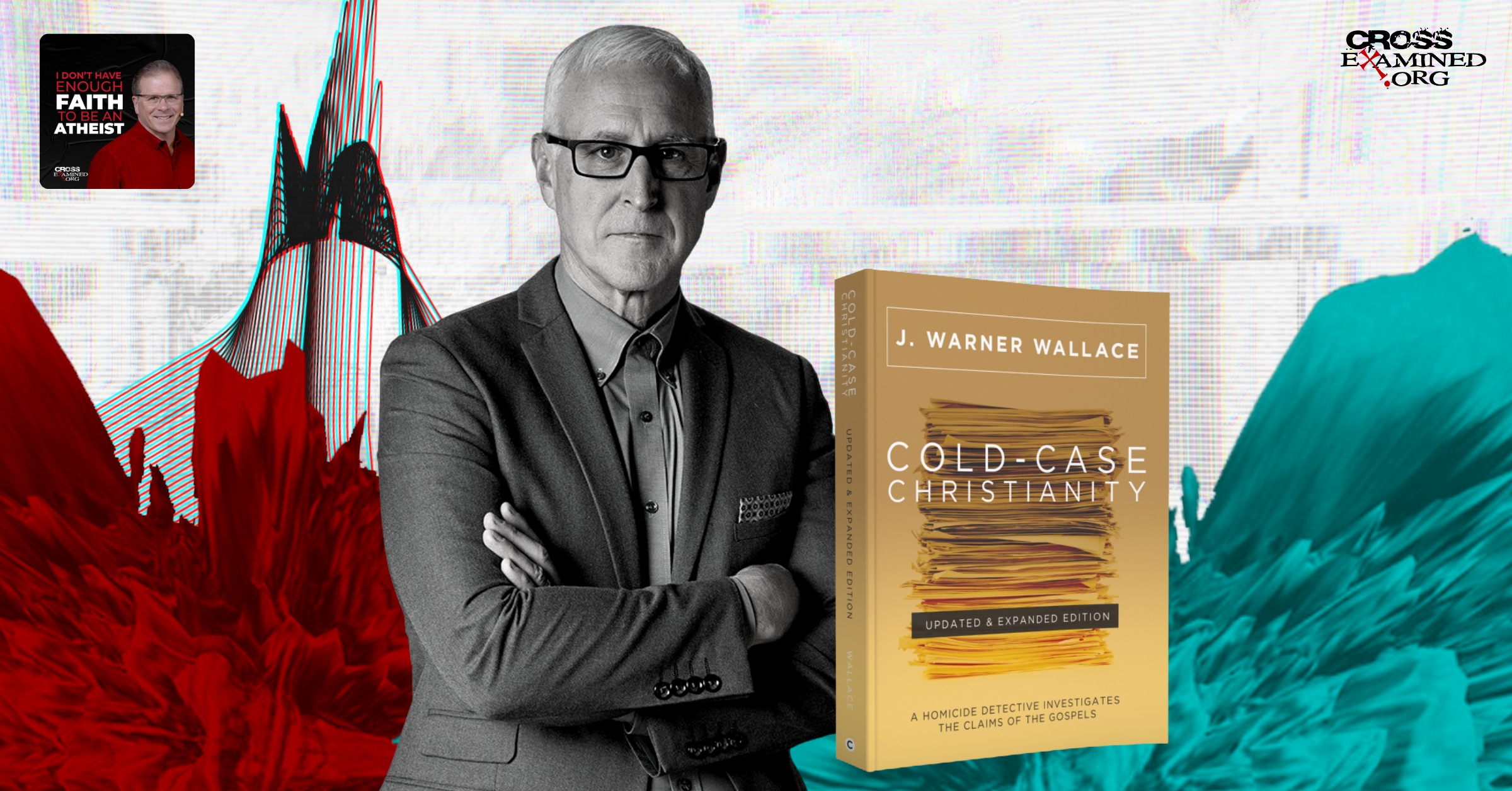 "You can't trust the New Testament writers because they were Christians!" How many times have you heard that objection? Atheists and skeptics often claim that the life of Jesus has been embellished throughout the centuries and that the eyewitness testimonies recorded in the Gospels are biased. But is it reasonable to believe that the New Testament authors were motivated to create or exaggerate the resurrection story for their own benefit?
In 2013, homicide detective turned Christian apologist, J. Warner Wallace, released the now modern-day apologetics classic, 'Cold-Case Christianity', to address those questions and it changed lives around the world! But how could a book as great as 'Cold-Case Christianity' be made even better? This week on the podcast, Jim talks to Frank about why he's releasing an updated and expanded edition of the book for its 10th anniversary while also answering questions like:
Is Jim REALLY a cold-case detective?
Why is visual content so important?
What is the "chain of custody" and how did Jim use it in his investigation of the New Testament?
What can Chihuahuas and Great Danes teach us about apologetics?
What problems do we face as a culture living in a personality driven world?
Is your biblical definition of "hope" totally wrong?
If you loved the first edition of 'Cold-Case Christianity', you'll DEFINITELY want to get your hands on the newest version with 300 new illustrations, bonus sections (including a cool new section on archaeology), as well as a new afterword responding to 12 of the most commonly asked questions about the reliability of the New Testament. And if you pre-order your special edition copy of 'Cold-Case Christianity' TODAY, you'll also receive a FREE digital copy along with a boatload of bonus resources!
To view the entire VIDEO PODCAST be sure to join our CrossExamined private community. It's the perfect place to jump into some great discussions with like-minded Christians while simultaneously providing financial support for our ministry.
You can also SUPPORT THE PODCAST HERE.
Pre-order the UPDATED and EXPANDED 'Cold-Case Christianity': http://coldcasechristianitybook.com/
Download Transcript