Podcast: Play in new window
Subscribe: Apple Podcasts | Google Podcasts | Android | iHeartRadio | Email | TuneIn | RSS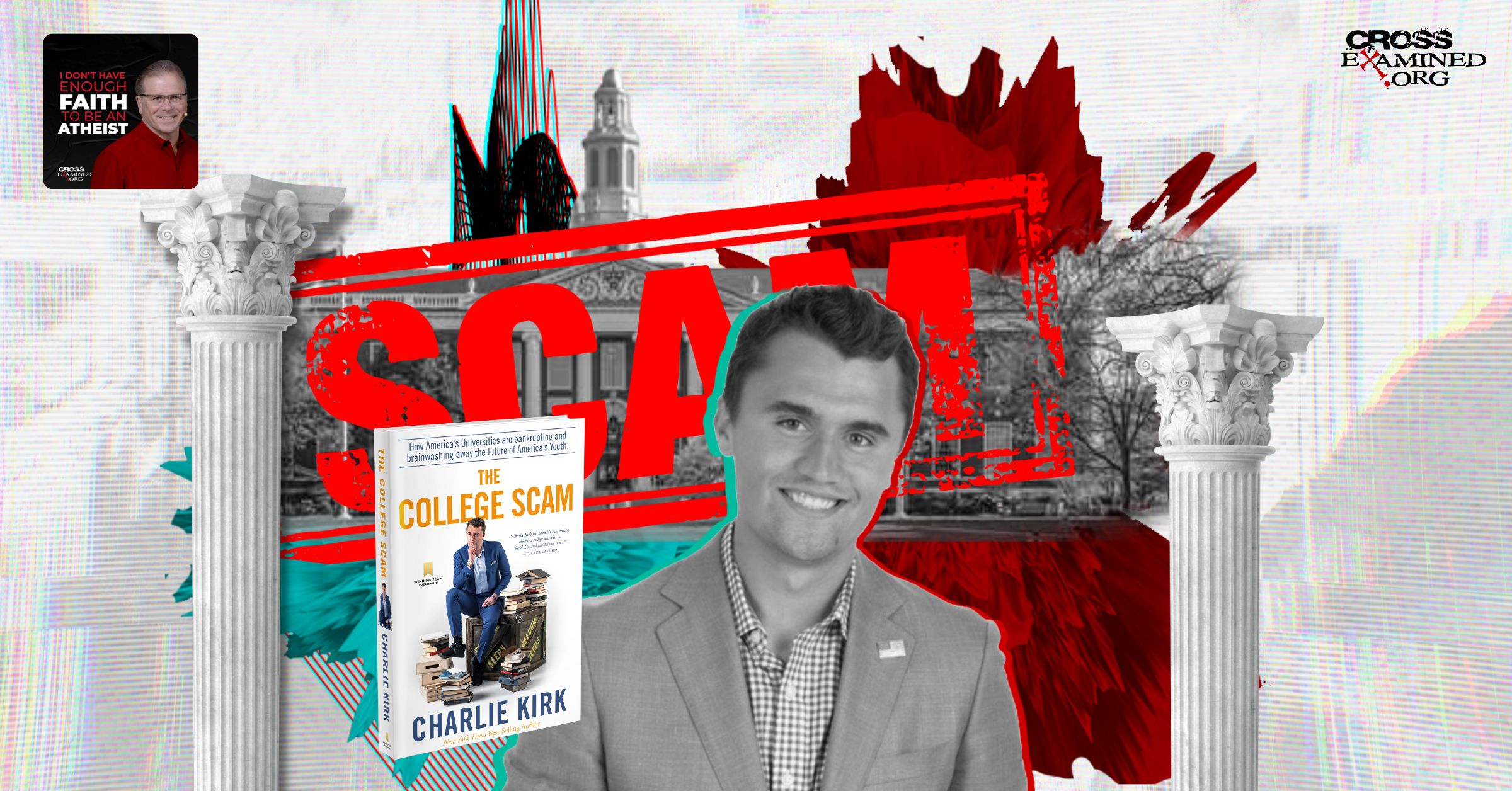 Should you send your kids to college? Should you spend hundreds of thousands of dollars on a potentially useless degree while your child gets indoctrinated by those who are hostile toward the Christian faith? That's the BIG question a lot of parents face today. But thankfully, our friend Charlie Kirk is here to help!
Charlie Kirk is the Founder and President of Turning Point USA, and his new book, The College Scam: How America's Universities Are Bankrupting and Brainwashing Away the Future of America's Youth, gives us a well-documented ten-count indictment of why academia has lost all credibility. It's a must-read for every student, parent, and concerned citizen!
In this episode, Charlie shares with Frank what he sees happening at college campuses across the country and why every Christian parent should think twice before sending their high school graduate to a secular university. They also discuss the truth about some of the statistics being shared by the college industry (do graduates REALLY make more money?) and how to succeed in life without getting a college degree. Charlie is living proof that it's possible!
Frank also takes the time to answer some viewer questions, including those on studying philosophy and logical fallacies as Christians and how to respectfully push back against woke ideology in public schools.
To view the entire VIDEO PODCAST with Frank and Charlie, be sure to join our CrossExamined private community. It's the perfect place to jump into some great discussions with like-minded Christians (including me) while simultaneously providing financial support for our ministry.
Resources mentioned during the show:
Charlie's book: https://amzn.to/3DCg4lI
Charlie's website: https://charliekirk.com/
Turning Point USA Faith: https://tpfaith.com/
America Fest: https://www.amfest.com/
Greg Koukl's letter to the school board: https://bit.ly/3D9lxyI
If you would like to submit a question to be answered on the show, please email your question to Hello@Crossexamined.org.
Subscribe on Apple Podcast: http://bit.ly/CrossExamined_Podcast Rate and review! Thanks!!!
Subscribe on Google Play: https://cutt.ly/0E2eua9
Subscribe on Spotify: http://bit.ly/CrossExaminedOfficial_Podcast
Subscribe on Stitcher: http://bit.ly/CE_Podcast_Stitcher
Download Transcript