There's no shortage of accusations claiming the Bible depicts a vision of two Gods: the grumpy, moody, and often volatile, curmudgeon like God of the Old Testament, and the mushy, judge free, glorified sugar daddy God of the New Testament. Is this the case? Does the Bible present a clash of the God's? The malevolent God of the Old Testament and the benevolent God of the New Testament? Or does God suffer from a bad case of bi-bolar disorder, is he the first mental health patient, exhibiting fits of schizophrenia, or some sort of split personality disorder? Not quite.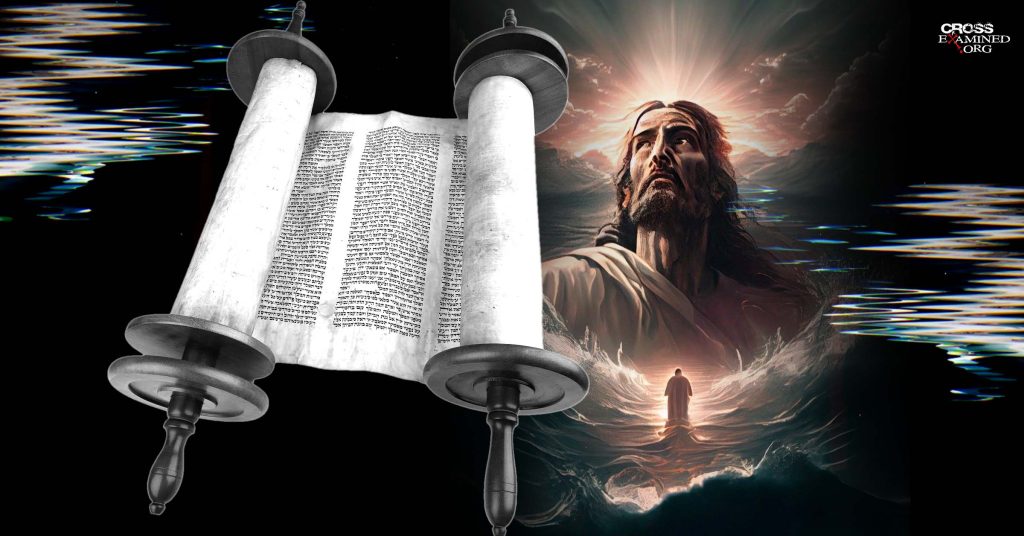 Progressive Revelation
What the Bible presents is a God who reveals himself in both Testaments through progressive revelation. As the story unfolds, the revealed nature of God crystalizes, elucidating in greater detail who God is. While it is true that one may capture clearer glimpses of God's grace in the New Testament due to his ultimate grace coming to fruition at the cross, this does not mean the Old Testament is bereft of God's benevolence toward humanity. Throughout the Old Testament the Bible presents a God who tirelessly pursues his people even after countless rejections of his warnings of impending judgment.
Mercy in the Old Testament
Yes, judgment comes, but it does so after they ignore his warnings to turn toward him. Even the prophets of the Old Testament as they rail against the nations, are in many ways messengers of mercy, by warning people and giving them a heads up, in advance, to make things right. When they don't, sure judgment ensues. But so does the great hound of heaven, with another invitation to align to him once again.
Judgment in the New Testament
As you come to the New Testament, it's not like God is morally indifferent. Like some pushover deity wrapped around our finger whose only aim is to indulge our hedonistic impulses. Not in the least. One's not hard pressed to find God's judgment at work there either. A cursory read of Romans 1-3, or Jesus's clearing of the temple (Mark 11:15-17), or the hardening of the Jewish nations heart as seen in Romans 11:11-24 are a few salient examples. Not to mention the book of Revelation, which unfolds God's plan of justice in the eschaton (Rev. 20:11-15) or the fact that Jesus addressed the topic of hell more than heaven. In the end, the Bible does not portray of dual headed god, but the entire canon unveils for us the fuller picture of One God who is both just and loving and of course so much more.
Recommended Resources Related to This Topic
If God, Why Evil? (DVD Set), (MP3 Set), and (mp4 Download Set) by Frank Turek
Why Doesn't God Intervene More? (DVD Set), (MP3 Set), and (mp4 Download Set) by Frank Turek
Why does God allow Bad Things to Happen to Good People? (DVD) and (mp4 Download) by Frank Turek
Is Original Sin Unfair? (DVD Set), (mp4 Download Set), and (MP3 Set) by Dr. Frank Turek
How Can Jesus Be the Only Way? (mp4 Download) by Frank Turek
____________________________________________________________________________________________________________________________________________________
Bobby serves as lead pastor of Image Church in Charlotte, North Carolina, and is well known for his YouTube ministry called, One Minute Apologist, which now goes by the name Christianity Still Makes Sense. He also serves as the Co-Host of Pastors' Perspective, a nationally syndicated call-in radio show on KWVE in Southern California. Bobby earned his Master of Theology degree from Dallas Theological Seminary, his Doctor of Ministry in Apologetics from Southern Evangelical Seminary, and his Ph.D. in Philosophy of Religion from the University of Birmingham (England) where he was supervised under David Cheetham and Yujin Nagasawa. Bobby's also written several books including: The Fifth Gospel, Doubting Toward Faith, Does God Exist, and Fifty-One other Questions About God and the Bible and the forthcoming Christianity Still Makes Sense to be published by Tyndale in April 2024. He's married to his lovely wife Heather and together they have two grown kids: Haley and Dawson.
Facebook Comments