Dr. Russell Moore expressed several disagreements with pastor Andy Stanley at a recent conference for Southern Baptists. Dr. Moore is the president of the Southern Baptist's Ethics and Religious Liberty Commission, and Andy Stanley is the Founding Pastor of the Northpoint series of churches in and around Atlanta, which collectively have over 40,000 weekly attendees.
Moore was supposed to be interviewing Stanley about his approach to engaging the culture through preaching. Andy and his Northpoint team are known for creating a church environment that attracts unbelievers with the goal of making them disciples of Christ. Andy's obvious success at engaging unbelievers made him the perfect subject for Dr. Moore's interview. Unfortunately, the interview turned out to be more of an interrogation than a quest for knowledge.
After Andy read a letter from an atheist who had attended Northpoint the previous two Sundays and was moving toward Christ because of her experience there, Dr. Moore immediately took issue with Andy's approach despite its obvious success in reaching just the kind of person the conference was convened to help reach. The tension level rose as Dr. Moore continued to disagree with Andy's approach on several fronts. (I saw this interview from a private link which we originally had on this site and had to remove.  If you would like to see this interview for yourself, please contact the ERLC and ask them to post it.  It is their property and they originally said they would post it. UPDATE:  the interview video is now up here.)
Though he controlled the questions and the direction of the interview, Dr. Moore later said on his podcast that he didn't want it to go the way it did. In fact, he spent his entire 22-minute podcast (which he recorded a few days later) explaining his differences with Andy's culture-engaging approach. Based on the interview and that podcast (which you'll have to hear to get a fuller understanding of what I'm about to say), I think Dr. Moore gets a few tactical issues right, but he gets the more substantial theological points wrong.
Now, in the interest of full disclosure, I am a friend of Andy Stanley, and he's used and recommended my book in his current apologetics sermon series. I do not personally know Russell Moore but do appreciate much of his work. I've tried to be fair in the following assessment. I'll leave it to you to decide if I've succeeded.
Since Dr. Moore was the one initiating the disagreements, I'll address his points.
What Dr. Moore Gets Right
Dr. Moore is certainly correct when he states that churches have to strike the right balance between evangelism and discipleship.
Unlike some in his reformed camp, he admits that the church is not solely for believers and that unbelievers will attend. In fact, he observed that the church at Corinth had unbelievers attending, and that pastors today must be sure to conduct worship services in an orderly and explainable way so that unbelievers don't think "you are out of your mind" (1 Cor. 14:22-40).
Dr. Moore believes that Northpoint is out of balance—that it is weighted too much toward evangelism. I actually can't verify if he's right about that, but he could be. The many messages of Andy's that I've seen are nearly always biblical, insightful and extremely practical. But whether or not Northpoint actually is successful at making disciples, I honestly cannot say. I'm not there, and discipleship is very difficult to measure at any church, especially a church of over 40,000. While there certainly is room in the body of Christ for churches that lean one way or the other, every church must "feed the sheep" to some extent. Jesus commanded us to make disciples, not mere believers.
I think Dr. Moore is also correct that all pastors, particularly a pastor of Andy's influence, must qualify statements such as Andy's, "We need to get the spotlight off the Bible." A comment like that, without proper explanation, can lead down a dangerous path as Dr. Moore observed, and it's certainly going to cause some Christians to run for their pitch forks (just google "Russell Moore and Andy Stanley" to see the pitch forks for yourself). Andy must go out of his way to explain exactly what he does and doesn't mean.
In Andy's defense, the context of that comment was made at a conference designed to reach a culture of unbelievers, and the more complete quote was, "We need to get the spotlight off the Bible, and back on the Resurrection. Because the issue for us is, 'who is Jesus?' Did he rise from the Dead?"
As I'll argue below, that comment can be defended in context. But extreme clarity is critical, especially when you're talking about something as important at the Bible. Without that clarity, Dr. Moore is right to raise a red flag. (Other similarly provocative statements by Andy Stanley have raised evangelical eyebrows, including my own, at least until I better understood the context. Please understand that I don't always agree with Andy. I agree with about 95% of what he says—I don't even agree with myself that much!).
I also think Dr. Moore is correct about the need for pastors to address controversial moral issues from the pulpit. Although he's protested at abortion clinics, Andy stated that he has never preached a message on abortion, preferring that and topics such as same-sex marriage are left to small groups within the church.
Why would a pastor of unparalleled communication skills (Dr. Moore called them "amazing") leave such delicate and important issues to small groups—issues that are literally life and death and cut to the heart of what people perceive to be road blocks to Christianity? I'm convinced that so many people stay away from Christianity, and often destroy their lives, because pastors fail to tactfully present the truth on these issues (not to mention the damage our silence is doing to the nation and religious freedom). If anyone can present tactfully and compassionately it is Andy Stanley. Andy should take the lead on those issues instead of relying on less skilled and informed group leaders. Paul stated that he "did not shrink back from declaring to you the whole will of God" (Acts 20:27). Neither should Andy nor any other pastor.
Those are the tactical issues that I think Dr. Moore gets right. Now, let's take a look at the more foundational theological issues that Dr. Moore gets wrong (and Andy gets right).
What Dr. Moore Gets Wrong
Quoting the Bible is the only way to reach unbelievers
I think Dr. Moore is mistaken for suggesting that the only way to engage unbelievers is by quoting Scripture. He argued that Andy's apologetic approach is not Biblical because Jesus quoted Scripture to people and said "Thus sayeth the Lord."
It is true that Jesus did quote Scripture with folks who already accepted the authority of the Old Testament. But when He spoke to unbelievers (the woman at the well, the rich young ruler, Pilate, and the thief on the cross), Jesus wasn't firing Bible verses at them while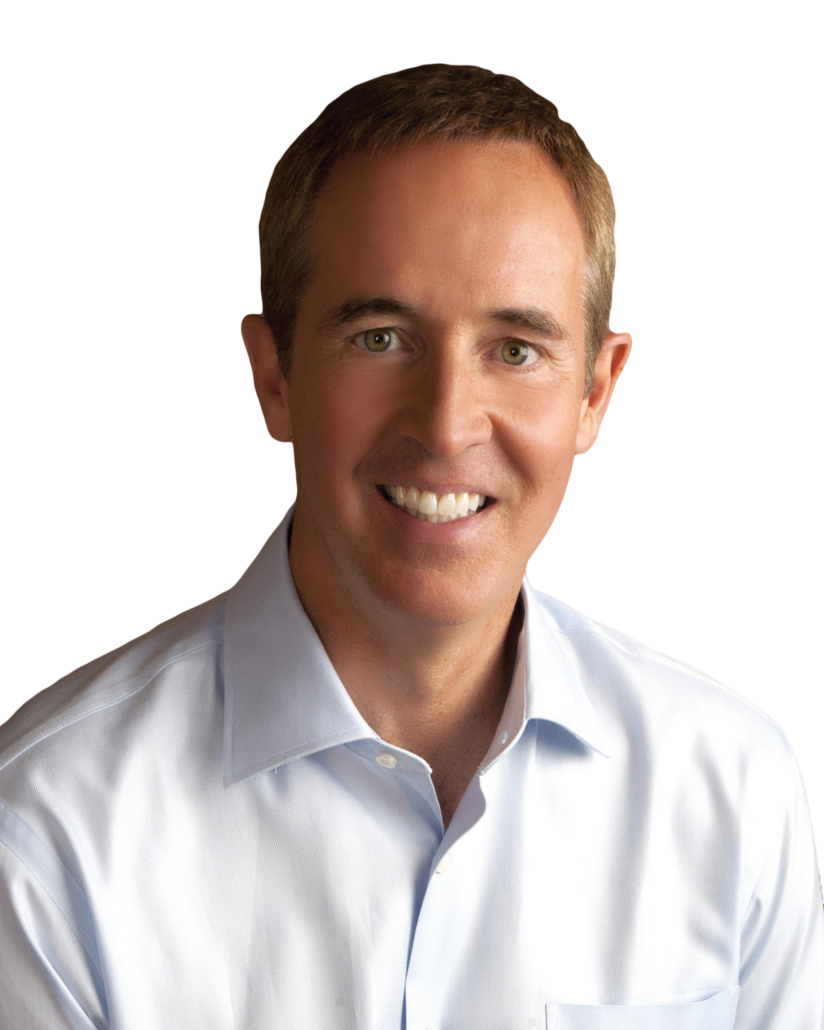 assuming the authority of Scripture. Likewise, Paul didn't assume the authority of Scripture or quote from it when speaking to the Athenians (Acts 17), but attempted to find common ground with them, even quoting their own poets and recognizing their "unknown God" beliefs, in order to connect them with the true God and the truth of the Resurrection.
I agree with Dr. Moore that quoting Scripture is effective to bring some unbelievers to Christ (with the work of the Holy Spirit of course), just that it's not the only way. Some unbelievers have intellectual objections and often resist the Spirit until they get answers.
In fact, if preaching Scripture alone is the sole means through which everyone can be converted, why doesn't Dr. Moore merely read Scripture on his podcast? If the Scriptures are all "sufficient" for evangelism, then why is he wasting his time organizing a conference where he seeks Andy Stanley's insights on how to better preach to the culture? If merely saying "thus sayeth the Lord" is sufficient, then evangelists should forgo the hours of message preparation and simply read the Bible!
It seems to me that a preacher can do three things with regard to the Scriptures:
He can read the Scriptures;
He can explain the Scriptures so they are understood and applied (exposition);
He can support their veracity with evidence (apologetics).
Why wouldn't a wise pastor do all three? Pastors will reach and disciple a lot more people by using every tool available to them. Indeed, God makes his appeal through us, and it's a deeper and wider appeal when we engage in evangelism, exposition, and apologetics.
Presupposing the Bible is true rather than showing it's true
Dr. Moore's stance on quoting the Bible to unbelievers seems to be the result of a presuppositional approach to apologetics, which just presupposes the Bible is true. In doing so, he is confusing knowing that the Bible is our authority with showing the Bible is our authority.
This is also a failure to distinguish between the ends and the means. Dr. Moore and Andy agree on the ends—that the Bible is God's primary revelation and authority to mankind. However, the means of showing that are not presupposing it's true (that's circular), but the classical approach to apologetics that Andy advocates, which cites evidence for the events in the Bible, and the reliability of the biblical documents, from philosophy, science and history.
Getting evidence for the New Testament events and documents is not circular—we are not presupposing the Bible is true as the presuppositionalists do. We are gathering evidence to find out what really happened and to see if the New Testament documents can be trusted, which is what historians do when they investigate any set of historical documents or events. (For more on problems with presuppositionalism and the merits of the classical approach, listen to my recent interview with Dr. Richard G. Howe).
In fact, the Bible actually commands us to use reason and evidence in worship and in our defense of Christianity. Jesus tells us that the greatest commandment is to "love the Lord your God . . . with all your mind." God speaks through the prophet Isaiah saying, "Come now, let us reason together." Peter urges us to "always be prepared to give an answer." Paul commands us to "destroy arguments" that are opposed to the truth of Christianity, and he declares that Christianity is false unless the resurrection of Christ is an historical fact. He even names the living eyewitnesses of the Resurrection, in effect daring his readers to fact-check him by asking them. He did not say, "Believe that Jesus rose from the dead because I'm writing the Bible and the Bible is the authority!"
Of course, not everything in the Scripture can be supported with evidence. But as Andy and classical apologists maintain, once we've established that Jesus actually rose from the dead and is therefore God, then whatever Jesus says and teaches is true. Since the evidence shows that the New Testament documents are reliable, then we know Jesus taught that the Old Testament is God's Word (as is the coming New Testament). It is on the Risen Savior's authority that we believe all of the Scriptures are true—even those events in Scripture that we can't independently verify.
Failing to acknowledge the indispensable role of God's other "book"
Dr. Moore seems not to acknowledge the indispensable role of natural revelation in understanding God's special revelation to us. (I keep saying "seems" about Dr. Moore's beliefs because I'm basing all of this on an interview and his 22-minute podcast—I may not be understanding his beliefs completely or accurately). God has actually written two books: the Bible (special revelation, see 2 Tim. 3:14-16) and the "book" of nature (natural revelation, see Ps. 19, Rom. 1:18-20, 2:14-15). Both are necessary in the life of the believer.
Unfortunately, when some Protestants today talk about the "sufficiency of Scripture" or "sola Scriptura" (Scripture alone), they often make it sound like we have no need for any truths outside the Bible. That's not true for several reasons. Here are just two.
First, one can't even understand the Bible (or any communication) without first understanding truths from outside the Bible—aspects of the natural revelation such as philosophy, logic, and consistent cause and effect. In other words, in order to get anything out of the Bible, you need principles or keys of interpretation from outside the Bible to access it, much like you need your keys to unlock your house to get anything out of it. Without keys of interpretation from the outside, we would never be able to unlock the Bible to learn what's in it. While we often take those keys of interpretation for granted, we get them from the book of nature and the principles of human communication including language and grammar.
Sometimes we even use what we learn from nature or philosophy to overrule what appears to be the clear reading of Scripture. The rotation of the earth around the sun is one such example. Another is the immaterial nature of God. We use the book of nature and the principles of human communication to realize that the Bible uses observational language to describe nature (sun rising and setting) and metaphors to describe God's attributes (He has eyes, arms, legs, etc.).
While the Bible does say "God is Spirit," the only way to resolve the apparent contradiction with several other verses that suggest God has body parts is through philosophy. (Before you object to the use of philosophy, the Apostle Paul never prohibited its proper use. That would be a philosophy to not use philosophy which would be self-defeating. The "vain philosophy" to which Paul was referring in Col. 2:8 was legalism infecting the church). While one can use bad philosophy to interpret the Bible, it's impossible to use no philosophy.
In his new series "Who Needs God," Andy highlighted a second reason that truths outside the Bible are critical: Truths outside of the Bible got Christianity started! Before the New Testament was ever written, thousands of Jews and pagans understood the truth of Resurrection Christianity. While those early believers didn't have as much information as we're privileged to have now, they knew enough to transform the Roman empire.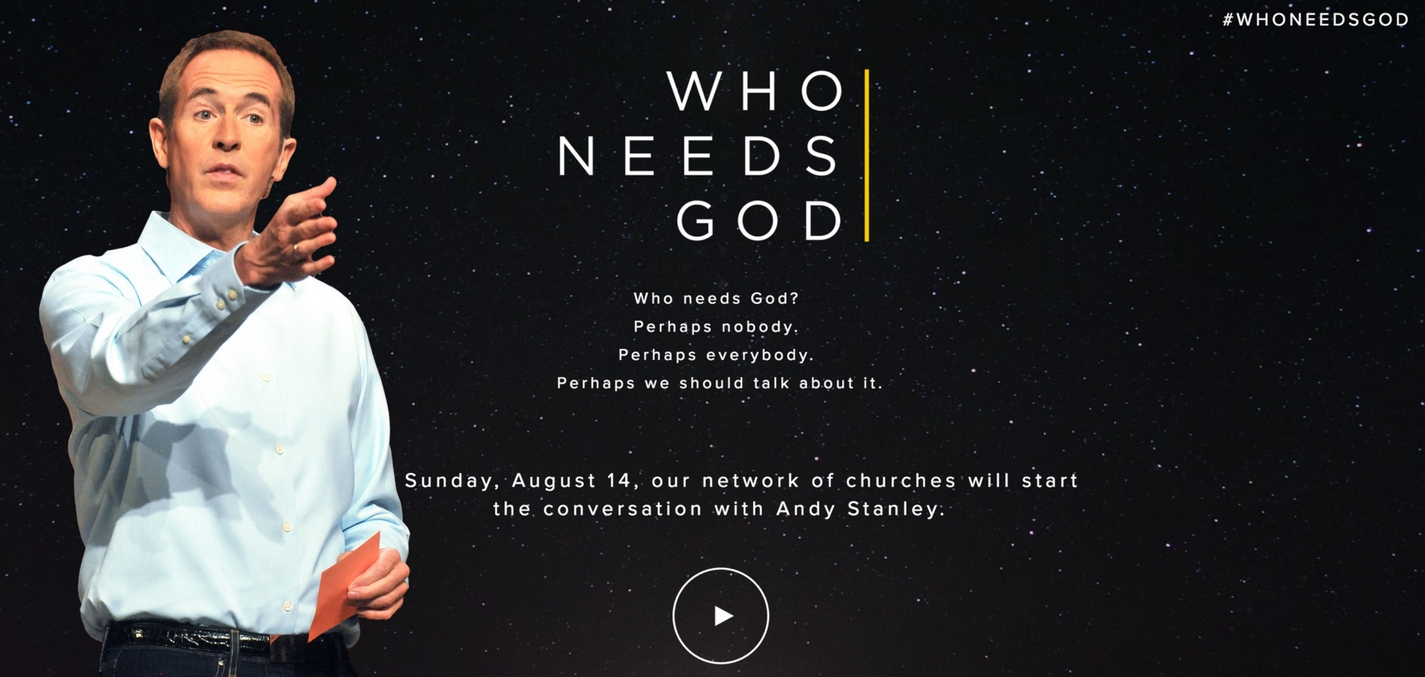 Andy's point in reaching unbelievers today is that unbelievers in the mid-first century were never asked to become Christians through blind faith in an authoritative New Testament that didn't exist, but on the reality of God and the historical fact of the Resurrection. Contrary to what some skeptics assert, the New Testament writers did not create the Resurrection; the Resurrection created the New Testament writers!  So Christianity would still be true if every Bible and manuscript in the world were destroyed.
Let me sum up this important point in another way. The ontological foundation of Christianity is not a collection of ancient writings we call the Bible. The ontological foundation of Christianity is the reality of God and the historicity of the biblical events including the Resurrection of Christ. (In fact, the New Testament wouldn't exist unless the Resurrection occurred.) So while we need all of the Bible to more fully understand God and live the Christian life, we don't need all the Bible to understand its most important message—the Gospel.
That was Andy's reason for saying, "Let's get the spotlight off the Bible, and back on the Resurrection." Not for believers, but for unbelievers. Namely, when unbelievers doubt certain stories in the Bible (such as Noah or Jonah), focus on the evidence that the Resurrection actually occurred so they don't throw the baby out with the bathwater and dismiss the Gospel.
That's Andy's approach because many in our culture believe that if you doubt one story in the Bible you can't believe any of it. Andy's apologetic approach defuses that erroneous belief and for good reason. Believing in Noah and Jonah are not essential to your salvation, but believing in the Resurrection is!
Andy Stanley does not deny the Scripture or the historicity of stories such as Noah and Jonah. In fact, he went on to affirm the inspiration and inerrancy of the Bible (watch the interview). However, his point is that the way to bring unbelievers into Christianity with the fewest potential obstacles is to focus on the historicity of Jesus and His Resurrection.
This aspect of historical reliability is unique to Christianity among world religions. The fact that Christians tend to ignore the unique verifiability of their belief system and insist people just take it on "faith" like other religions do makes little sense, and it ignores Jesus' directive to examine the evidence. He said to his disciples, "Believe me when I say that I am in the Father and the Father is in me; or at least believe on the evidence of the miracles themselves (John 14:11)." Since Jesus cited evidence shouldn't we?
Using an incorrect definition of Sola Scriptura
This final mistake is related to the last. Dr. Moore and several reformed internet critics seem to be charging Andy with denying "sola Scriptura." But Andy doesn't deny sola Scriptura. What he denies is their erroneous definition of that doctrine.
Sola Scriptura was cited by the reformers to correct abuses by the Roman Catholic church. It means that the Bible is sufficient for the faith and practice of a believer, as opposed to the Scripture plus church tradition, plus church councils, plus the statements of the Pope, and so forth. Andy's critics seem to think that Sola Scriptura denies the role of natural revelation, including reason, in theology. But, as we have seen, such a position would make understanding the Bible impossible. Without natural revelation we couldn't understand the Bible or anything else about reality! Even Martin Luther realized this point. He didn't dismiss reason. He said he would only recant if he could be proven wrong by Scripture or reason.
It's ironic that a tradition has arisen in reformed Christianity that distorts the original meaning of sola Scriptura—the very doctrine intended to correct the erroneous traditions that had arisen in the Roman Catholic church. Roman Catholics may nullify the Word of God when they add traditions to God's revelation. But some Protestants are nullifying it when they subtract from God's revelation. We shouldn't add church tradition to God's special revelation, but we also shouldn't subtract natural revelation either. It's from God just as much as the Bible!
Conclusion
You may disagree with some of Andy's tactics (leaning too far toward evangelism, provocative statements, leaving some moral issues to small groups), but there's nothing wrong with his theology, especially on the issues Dr. Moore brought up.
Ironically, it turns out that in several important ways Andy Stanley is more in line with all of God's revelation than Russell Moore. So if anyone needs to make substantive corrections to his theology, apologetic method and approach to unbelievers, it's not Andy Stanley—it's Russell Moore.
I don't expect our pitch-fork-bearing brethren on the Internet to agree with me. While classical apologists defend Christianity, presuppositionalists defend presuppositionalism (as you're likely to see in the comments of this post). They and others seem hell bent on labeling Andy Stanley a heretic by taking his statements out of context. Unfortunately, they don't appear to be open to correction by Scripture or reason (but I pray that I'm wrong about that).
---
Resources for Greater Impact: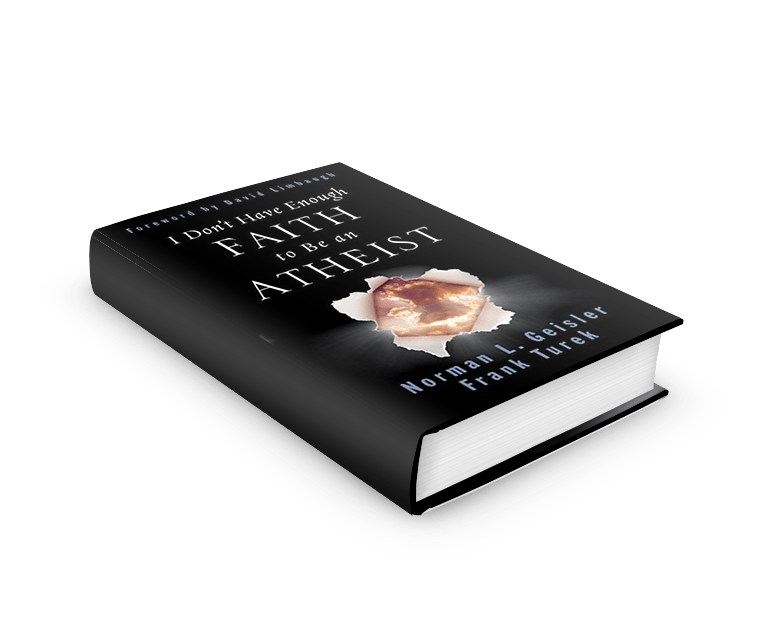 I DON'T HAVE ENOUGH FAITH TO BE AN ATHEIST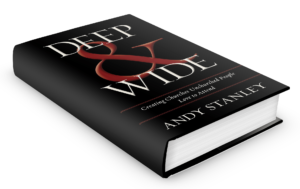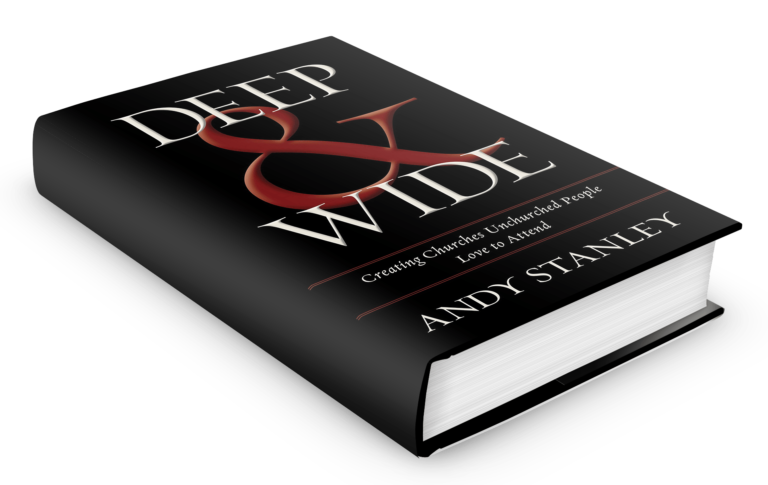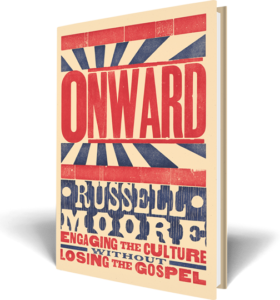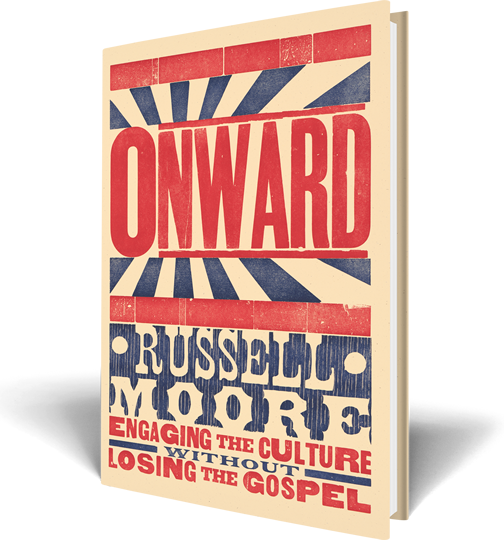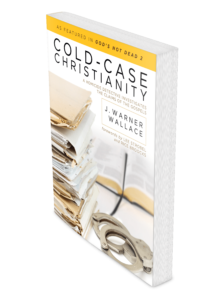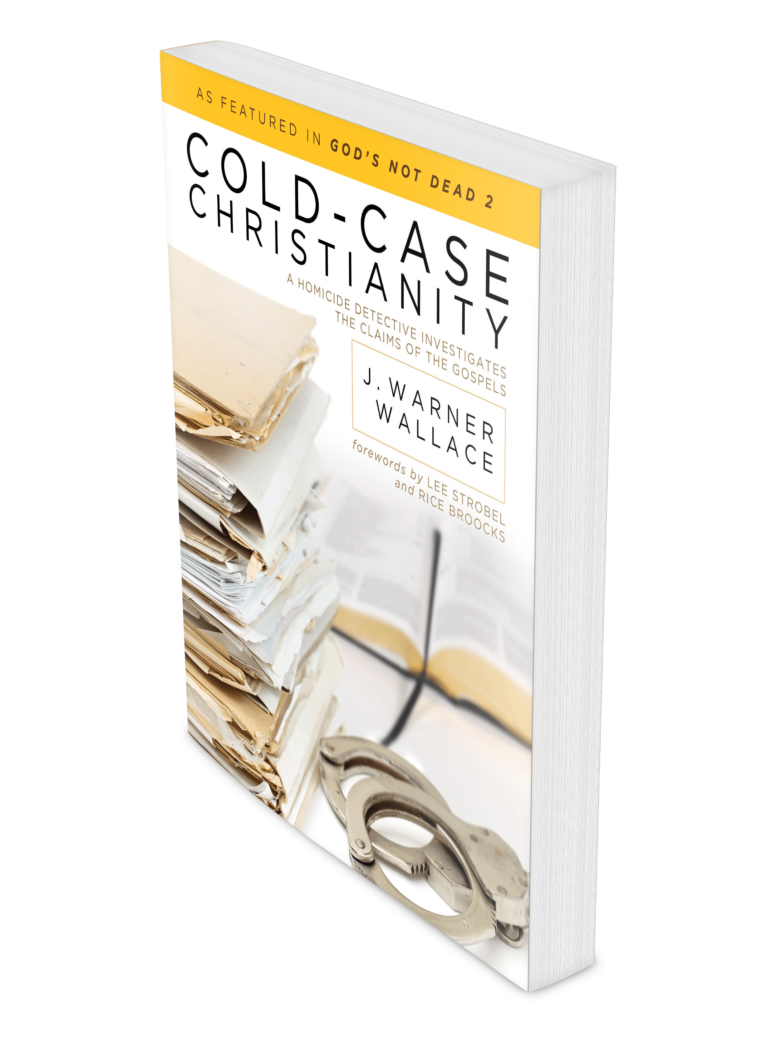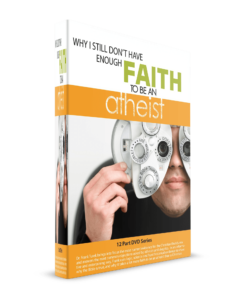 Free CrossExamined.org Resource
Get the first chapter of "Stealing From God: Why Atheists Need God to Make Their Case" in PDF.
Facebook Comments