Podcast: Play in new window
Subscribe: Apple Podcasts | Google Podcasts | Spotify | Amazon Music | Android | iHeartRadio | Email | TuneIn | RSS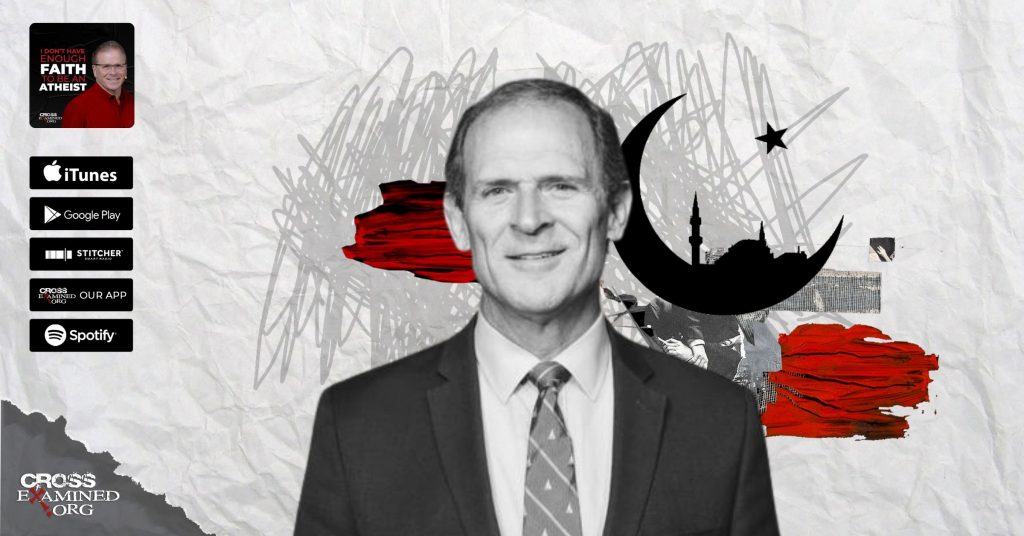 Frank brings Bill Federer back to take us on a fascinating historical ride from the founding of Islam right up to the present day. Along the way Frank and Bill (mostly Bill!) provide insights into questions like:
Why don't our leaders understand the beliefs of groups such as the Taliban?
How did Islam begin?
Who was Muhammad and what did he do?
How did Muslims conquer much of the Mediterranean in the first 100 years?
What are the differences between Sunni and Shiite?
What does "Peace" mean to the Taliban?
How did the discovery of oil reinvigorate jihad and groups like the Taliban?
Why would a four-star USAF General compare Trump supporters to the Taliban?
Don't all religions kill? How do Islam and Christianity compare?
See this comparison between Sharia law and the U.S. Constitution from a recent email edition of AmericanMinute. Sign up for Bill's email at AmericanMinute.com. If you want to send us a question for the show, please email us at Hello@CrossExamined.org. Subscribe on iTunes: http://bit.ly/CrossExamined_Podcast Rate and review! Thanks!!! Subscribe on Google Play: http://bit.ly/CE_Podcast_Google Subscribe on Spotify: http://bit.ly/CrossExaminedOfficial_Podcast Subscribe on Stitcher: http://bit.ly/CE_Podcast_Stitcher