Saturday, December 16, 2017
¿Quién escribió las cartas de Juan?
Por Brian Chilton
El sitio web ha dedicado un tiempo considerable a explorar la identidad de los autores de los textos del Nuevo Testamento. Este viaje continúa mientras exploramos las tres cartas atribuidas a Juan. ¿Quién era la persona llamada Juan detrás de estas cartas?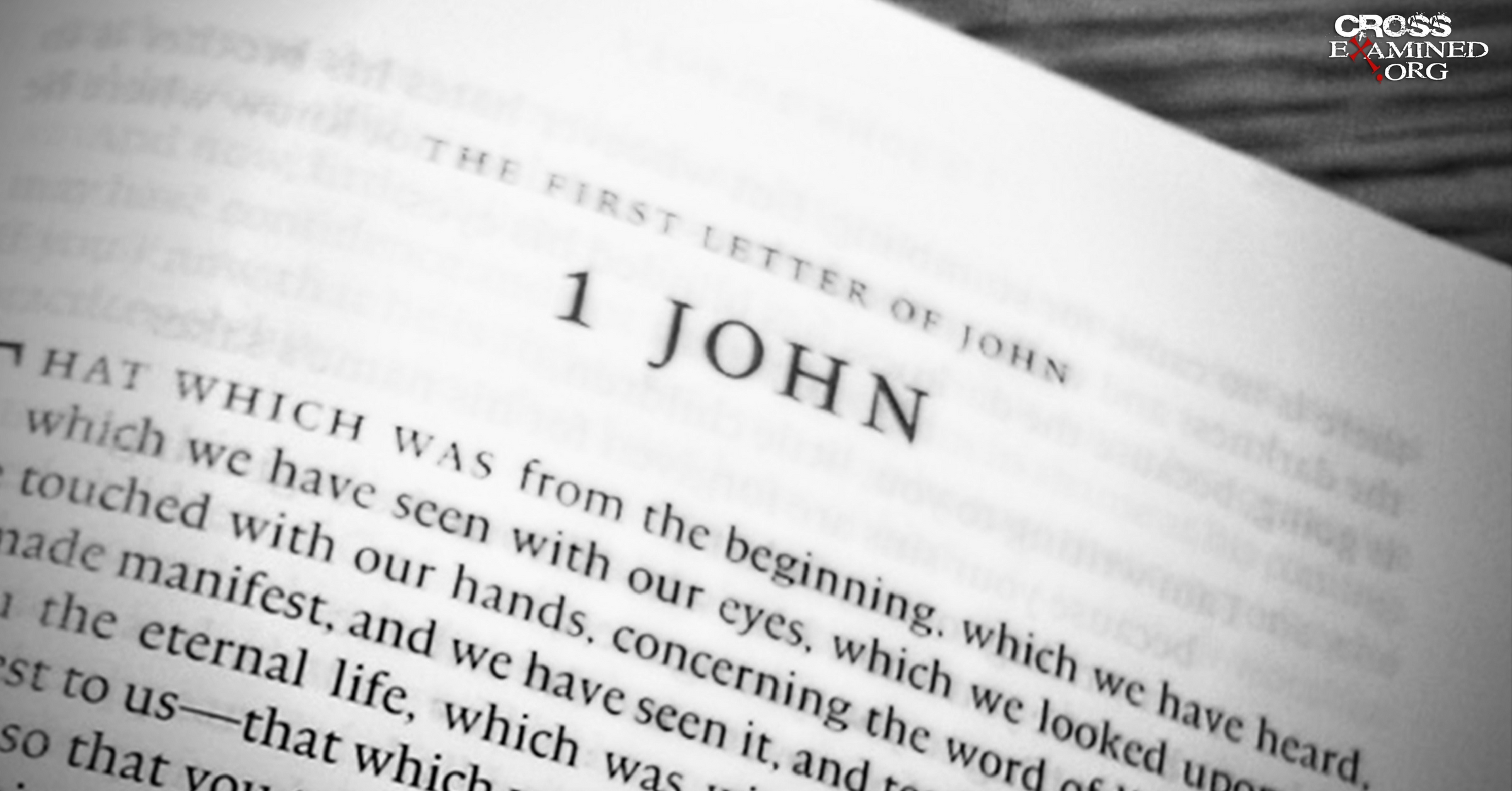 Autor
La iglesia primitiva atribuyó casi unánimemente a las tres cartas de Juan al apóstol Juan. No fue hasta los tiempos modernos que se prestó seria atención a la idea de dos Juanes: uno el apóstol Juan y el otro un Juan diferente conocido como el "anciano". En Juan 2 y 3, el autor menciona que él es el anciano. Algunos también han contemplado la idea de una escuela juanina que conservó las enseñanzas de Juan y escribió las cartas dando crédito al anciano apóstol.
La confusión entre el apóstol y el anciano se encuentra en la declaración de Papías tal como fue preservada por Eusebio que dice:
Pero no voy a negarme a dejar de lado, junto con mis interpretaciones, las instrucciones que recibí con cuidado en cualquier momento de los ancianos, y que guardé con cuidado en mi memoria, asegurándome al mismo tiempo de su verdad. Porque no me complací, como la multitud, en los que hablaban mucho, sino en los que enseñaban la verdad; ni en aquellos que relataron mandamientos extraños, sino en aquellos que ensayaron los mandamientos dados por el Señor a la fe, y procediendo de la verdad misma. Si, entonces, alguien que había asistido a los ancianos vino, pregunté minuciosamente después de sus dichos: lo que dijeron Andrés o Pedro, o lo que dijo Felipe, o por Tomás, o por Santiago, o por Juan, o por Mateo, o por cualquier otro de los discípulos del Señor, [y] lo que dicen Aristón y el presbítero Juan, los discípulos del Señor. Porque imaginé que lo que se obtendría de los libros no era tan provechoso para mí como lo que provenía de la voz viva y permanente.[1]
La opinión con el mejor apoyo, sin embargo, es que Juan el apóstol y Juan el anciano son la misma persona.
Las cartas de Juan, particularmente la primera carta, tienen una similitud notable con el Evangelio de Juan. La evidencia de la autoría apostólica del Cuarto Evangelio es bastante fuerte. Por lo tanto, la correlación entre el Evangelio y las cartas demuestra una alta probabilidad de que Juan el apóstol también haya escrito las cartas junto con el Evangelio.
Además de la asociación que sostiene el Evangelio de Juan con las cartas, las fuentes del segundo siglo sugieren fuertemente que Juan el apóstol sirvió como pastor en Éfeso, viviendo hasta el gobierno del emperador Trajano en el año 98. George Beasley-Murray observa:
"Juan, el discípulo del Señor, que se apoyó en su pecho, también publicó el Evangelio mientras vivía en Éfeso en Asia" (Adv. Haer. 3.1, 2). El "discípulo" es claramente el apóstol Juan, quien se identifica con el "discípulo amado" del Evangelio. Ireneo también reconoció la autoridad de la iglesia en Éfeso, ya que "fue fundada por Pablo, y Juan vivió allí hasta el tiempo de Trajano" (3.3, 4). Este testimonio es el más significativo a la vista de la relación de Ireneo con Policarpo, quien fue martirizado en su vejez en 155 d.C.[2]
A la luz de la fuerte evidencia antigua, uno puede afirmar con confianza que Juan escribió las cartas que se le atribuyeron en Éfeso. Es posible que Juan usara un amanuense para escribir el Evangelio y la primera carta y escribiera Juan 2 y 3 con sus propias manos. No obstante, Juan es claramente el autor de los cuatro documentos.
Fecha
Dado que uno puede alinear los documentos atribuidos a Juan y al mismo tiempo señalar que el apóstol ministró en Éfeso mientras vivió hasta el año 98 d.C., el Evangelio y las cartas se pueden vincular con seguridad a mediados de los 80 hasta mediados de los 90.
Propósito
1 Juan fue escrita para guiar a los cristianos hacia la verdadera doctrina y ayudarlos a evitar creencias y acciones falsas. En 1 Juan, Juan se enfoca en la verdad de Cristo (1: 1-4), el estilo de vida del creyente auténtico (1: 5-2: 14), la relación del creyente con aquellos fuera de la iglesia (2: 15-27), junto con una exhortación personal a los creyentes a amarse unos a otros y a brillar la luz de Dios en sus vidas (2: 28-5: 21).
2 Juan es una carta más personal escrita para la iglesia de Éfeso. Juan le ordena a la iglesia que "(1) caminen en la verdad, (2) obedezcan los mandamientos de Dios, (3) se amen los unos a los otros y (4) guarden las enseñanzas de Cristo y no sean engañados por el anticristo"[3] Juan saluda y bendice a los creyentes (1-3), exhorta a los creyentes a amar (4-6), advierte de los falsos maestros (7-11), y planea una visita a las iglesias locales en el área (12-13) .
3 Juan al igual que 2 Juan es una carta personal. Mientras que 2 Juan está escrito para la iglesia, 3 Juan se escribe para tres individuos: Gayo (1), el que recibe la carta; Diótrefes (9), un alborotador en la iglesia; y Demetrio (12), el que lleva la carta a Gayo. En 3 Juan, el apóstol saluda a Gayo (1-2), elogia a Gayo por defender la verdad (3-4), discute los problemas con Gayo (5-12) y discute su futura visita con Gayo (13-14).
Las cartas de Juan son bastante poderosas e importantes para enseñar acerca de la naturaleza de Dios y de la postura del creyente durante tiempos difíciles. Todos harían bien en tomarse el tiempo para leer el Evangelio de Juan y sus tres cartas. El apóstol tiene algunas palabras importantes para toda la iglesia para cada generación.
Notas
[1] Eusebio de Cesarea, Historia de la Iglesia, III, 39.
[2] George R. Beasley-Murray, John, vol. 36, Word Biblical Commentary (Dallas: Word, Incorporated, 2002), lxvi.
[3] CSB Study Bible (Nashville: Holman, 2017).
---
Brian Chilton es el fundador de BellatorChristi.com y es el presentador de The Bellator Christi Podcast.Recibió su Maestría en Teología en la Universidad Theology from Liberty (sobresaliente); su Licenciatura en Ciencias en Estudios Religiosos y Filosofía de la Universidad Gardner-Webb (con honores); y recibió la certificación en Christian Apologetics de la Universidad de Biola .Brian está en el programa Ph.D. en Teología y apologética en la Universidad Liberty. Brian es miembro de pleno derecho de la Sociedad Internacional de Apologética Cristiana y la Alianza Cristiana de Apologética. Brian ha estado en el ministerio por más de 14 años y se desempeña como pastor de Huntsville Baptist Church en Yadkinville, Carolina del Norte.
Blog Original: http://bit.ly/2KeyLNg
Free CrossExamined.org Resource
Get the first chapter of "Stealing From God: Why Atheists Need God to Make Their Case" in PDF.
Facebook Comments