Friday, November 24, 2017
¿Quién escribió el libro de Hebreos?
Por Brian Chilton
A lo largo de las últimas semanas, hemos estado explorando quiénes fueron los autores de los libros del Nuevo Testamento. Ya hemos visto que hay buenas razones para apoyar la visión tradicional de que los apóstoles Mateo y Juan escribieron los Evangelios atribuidos a ellos; Juan, Marcos escribiendo el Segundo Evangelio que era una documentación del testimonio de Simón Pedro; el Dr. Lucas como el autor del Tercer Evangelio y de Hechos después de haber atribuido información de numerosos testigos; y el apóstol Pablo como el autor de las trece epístolas que se le atribuyeron. Ahora, examinamos una carta más misteriosa. Miremos el Libro de Hebreos.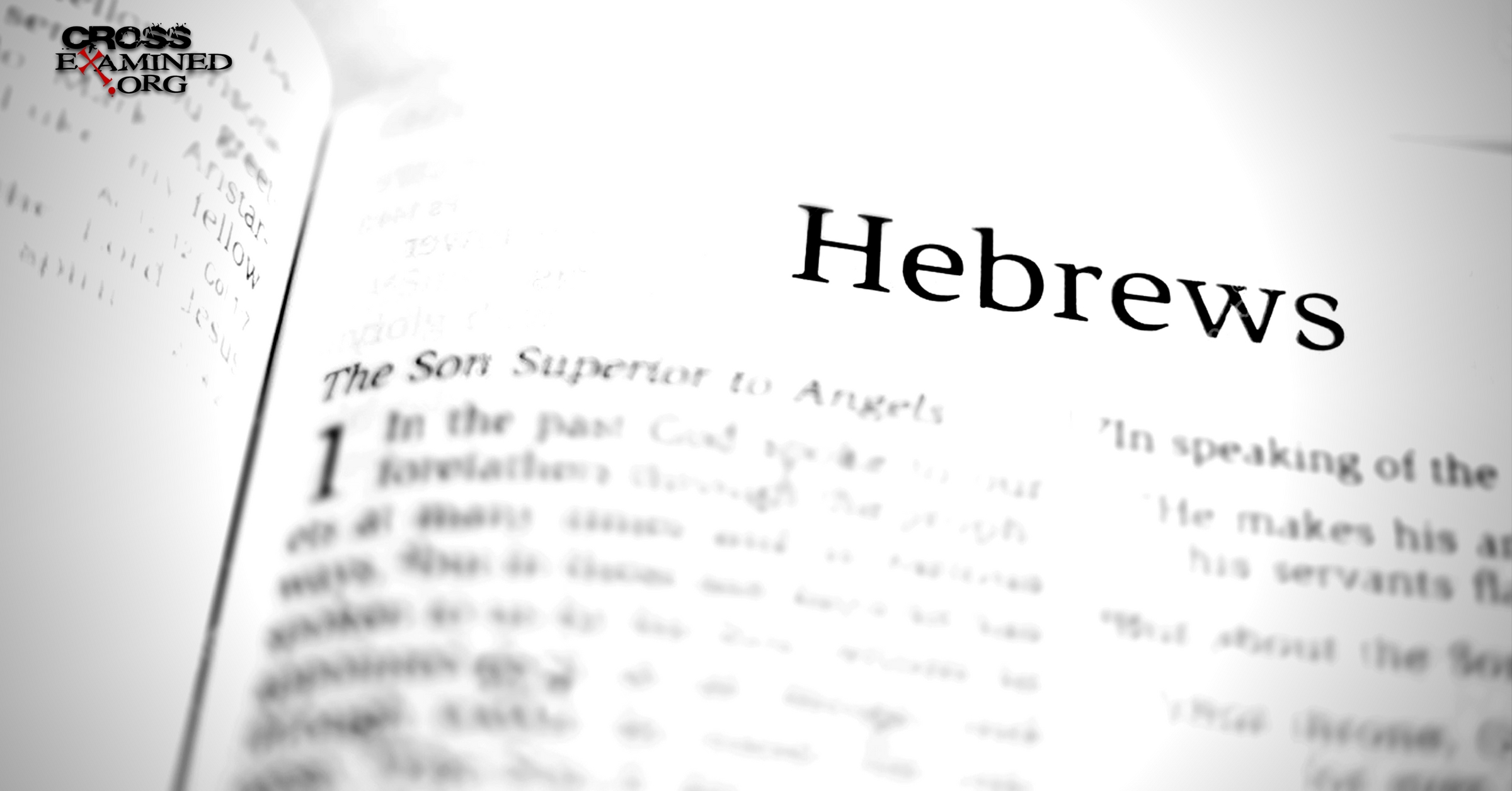 Fecha
Muchos eruditos creen que Hebreos fue escrito en algún momento antes de la destrucción del templo (70 d. C.). Lo más probable es que la epístola haya sido escrita en algún momento durante el reinado del emperador Nerón (64-68 d.C.).[1]
Propósito
El libro de Hebreos exalta a Jesús y muestra que él es superior a los sacrificios de antaño. El término kreitton (literalmente, "más excelente" o "mejor") impregna el libro. El libro de Hebreos vincula el Antiguo y el Nuevo Testamento mejor que ningún otro en el Nuevo Testamento.
Autor
Aquí está la pregunta del millón; ¿Quién escribió el libro de Hebreos? Muchos líderes de la iglesia primitiva creían que Pablo había sido el autor. A menudo se cita a Orígenes diciendo, en referencia a la autoría del libro de Hebreos, que "en verdad, sólo Dios sabe". Sin embargo, una investigación adicional de los escritos de Orígenes demostrará que creía que Pablo había sido el autor.[2] ¿Pero fue Pablo el autor? Es posible, pero no seguro.
A diferencia de las trece cartas atribuidas a Pablo,[3]  Hebreos en ninguna parte identifica a Pablo ni a nadie más como su autor. Sólo hay una certeza con respecto al autor de Hebreos y es que el autor era alguien que se conocía en las filas de las cohortes de Pablo. El autor conoció a Timoteo y se refirió a él como "nuestro hermano" (Hebreos 13:23, CSB) en lugar de "mi hijo" como lo hizo Pablo en (1 Timoteo 1: 2). Por lo tanto, parecería que el escritor es una cohorte de Pablo, quizás incluso un cristiano de segunda generación, ya que el escritor señala que "la salvación tuvo su comienzo cuando fue dicha por el Señor, y fue confirmada por aquellos de quienes lo oí"(Hebreos 2: 3). Los eruditos han propuesto a Lucas, Clemente de Roma, Bernabé, Apolos, Timoteo, Felipe, Pedro, Silas, Judas y Aristón como los autores.
Debido a que el autor es un cristiano de segunda generación, no creo que Bernabé, Pedro, Silas o Judas (si hace referencia al hermano del Señor) fueran candidatos. Debido a que el autor hace referencia a Timoteo como hermano, tampoco creo que Timoteo sea un candidato probable. Yo solía pensar que Bernabé era el autor, pero como Bernabé fue un cristiano primitivo y el autor de Hebreos es un cristiano de segunda generación, ya no creo que ese sea el caso. Con toda probabilidad, creo que Lucas fue el autor del libro. Al final, sin embargo, Dios sabe. El autor, quien quiera que sea, tenía el respaldo del apóstol Pablo y es por eso por lo que el libro se estableció como canónico en lo que se refiere a la autoridad apostólica.
Notas
[1] CSB Study Bible (Nashville: Holman, 2017), 1946.
[2] Orígenes escribe: "Sin embargo, alguien fuertemente presionado por este argumento puede recurrir a la opinión de aquellos que rechazan esta epístola como si no fuera de Pablo; contra quien debo usar en otro momento otros argumentos para probar que es de Pablo." Orígenes, A Letter from Origen to Africanus, 9.
[3] Ver Brian Chilton, ¿Escribió Pablo Las Trece Cartas Atribuidas A Él? http://www.filosofocristiano.com/single-post/Escribio-Pablo-Las-Trece-Cartas-Atribuidas-A-El
---
Brian Chilton es el fundador de BellatorChristi.com y es el anfitrión de The Bellator Christi Podcast. Recibió su Maestría de Divinidad en Teología de la Liberty University (con gran distinción); su Licenciatura en Ciencias en Estudios Religiosos y Filosofía de la Gardner-Webb University (con honores); y recibió la certificación en Christian Apologetics de la Biola University. Brian está actualmente estudiando en el Ph.D. Programa de Teología y Apologética en la Liberty University. Brian es miembro de pleno derecho de la International Society of Christian Apologetics y de la Christian Apologetics Alliance. Brian ha estado en el ministerio por más de 14 años y sirve como pastor de la Huntsville Baptist Church en Yadkinville, Carolina del Norte.
Blog Original: http://bit.ly/2KeBt5f
Traducido por Jairo Izquierdo
Free CrossExamined.org Resource
Get the first chapter of "Stealing From God: Why Atheists Need God to Make Their Case" in PDF.
Facebook Comments