Monday, February 12, 2018
¿Quién escribió el libro de Apocalipsis?
Cuando era adolescente, recuerdo haber estado un poco asustado con el libro de Apocalipsis. El olor del limpiador facial para el acné llenó la habitación mientras me zambullía en misteriosas representaciones de ángeles de cuatro caras, bestias del mar y de la tierra, de enormes ángeles y granizo de 100 libras arrojados a la tierra. Mientras que Apocalipsis contiene imágenes misteriosas y atemorizantes de los tiempos del fin, el libro de Apocalipsis fue escrito para animar a los cristianos de todos los tiempos. Pero, ¿quién fue el que escribió la Palabra de Apocalipsis? Este artículo concluirá nuestra serie titulada "¿Quién escribió el Nuevo Testamento?" mientras investigamos al autor del libro de Apocalipsis.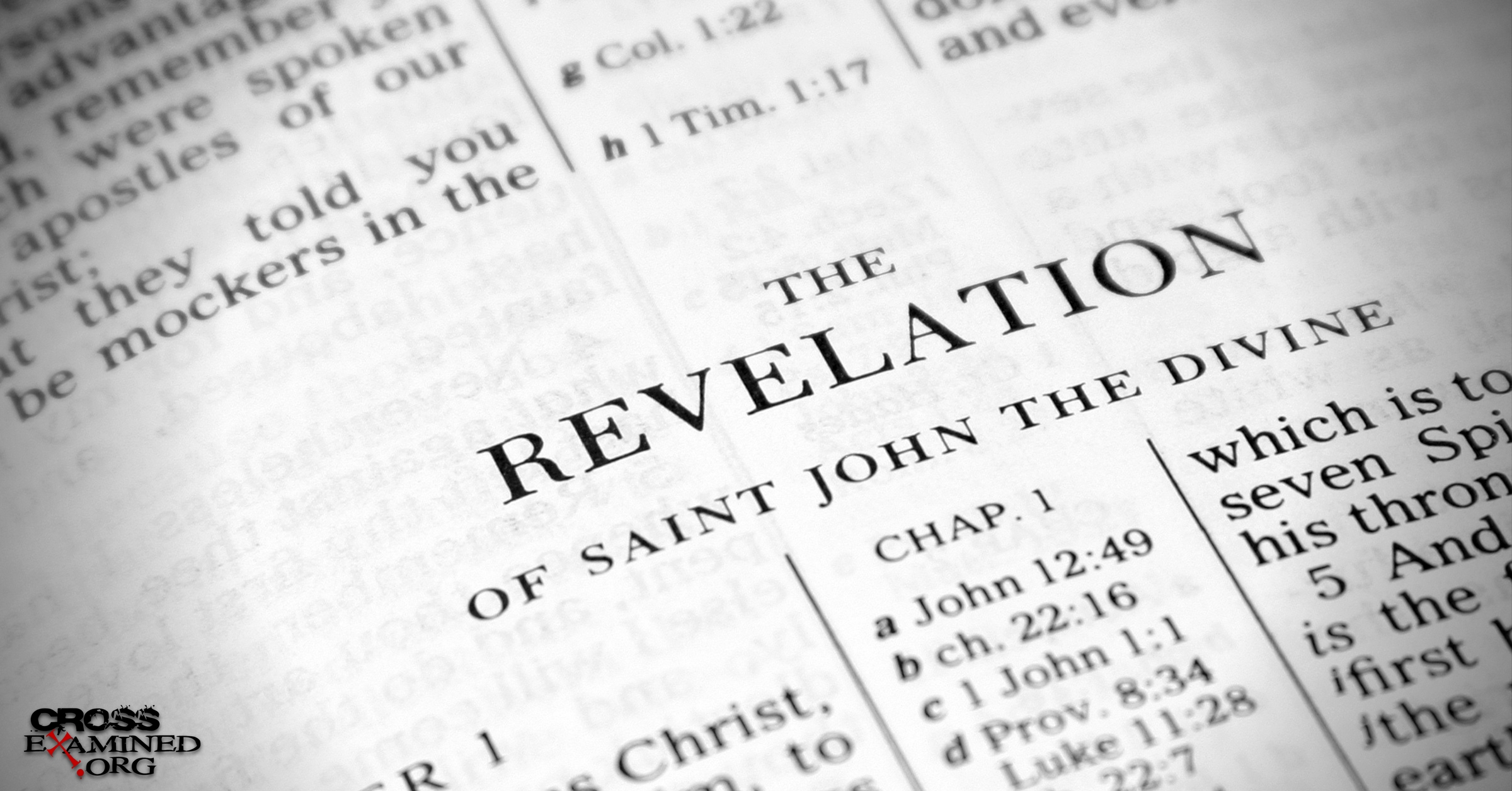 Autor: La tradición ha sostenido durante mucho tiempo que el apóstol Juan, a quien hemos visto que escribió el Cuarto Evangelio y las tres cartas que se le atribuyen, escribió el último libro de las Escrituras. Si es así, Juan escribió gran parte del Nuevo Testamento, con solo Pablo y Lucas escribiendo más que él. Si bien hubo escépticos, incluso desde el principio, sobre la autoría del texto (muy probablemente debido a la naturaleza apocalíptica del libro), el consenso general fue que Juan el apóstol era el autor. Existen cuatro razones de por qué uno debería aceptar la autoría joánica de Apocalipsis.
1) El autor se identifica a sí mismo como "Juan" en Apocalipsis 1:4; 1:9; y 22:8. Esto no necesariamente indica que este Juan fue Juan el apóstol. Sabemos de un Juan Marcos, que escribió el Segundo Evangelio, y un posible Juan el Viejo (aunque es posible que Juan el apóstol también fuera conocido como Juan el Viejo en algunos casos, sin embargo, hay razones para creer que otro Juan podría haber vivido como líder de la iglesia, especialmente porque "Juan" era un nombre popular).
2) El autor del libro claramente tuvo una fuerte conexión con las siete iglesias de Asia Menor como se evidencia en Apocalipsis 2: 1-3: 22. La tradición dice que Juan el apóstol fue el pastor de las iglesias en Éfeso.
3) Las circunstancias del autor coinciden en gran medida con las de Juan el apóstol. Fuentes del segundo siglo indican que Juan fue exiliado a la Isla de Patmos. Ignacio (35-107 d.C.) escribe sobre hechos concluyentes particulares en que "¿Pedro fue crucificado; Pablo y Santiago fueron asesinados con la espada; Juan fue desterrado a Patmos; Esteban fue apedreado hasta la muerte por los judíos que mataron al Señor? Pero, [en verdad,] ninguno de estos sufrimientos fue en vano; porque el Señor realmente fue crucificado por los impíos"[1]. El exilio de Juan el apóstol concuerda con lo que encontramos del autor de Apocalipsis (1: 9).
4) A lo largo del texto, las imágenes del Antiguo Testamento indican que uno ha estado completamente inmerso en una educación y crianza hebrea. Juan el apóstol coincide con ese requisito.
5) El Diccionario de la Biblia Lexham discute un hallazgo llamado los Fragmentos de Harris. En consecuencia, estos fragmentos dan una mayor comprensión de los escritos de Policarpo (69-150 DC), un discípulo de Juan. Los fragmentos "ofrecen una visión única para reconciliar el martirio de Juan su larga vida y muerte natural reportadas en eso:
Apoyan la tradición de la iglesia del siglo II de que Juan el Apóstol, el hijo de Zebedeo, vivió una larga vida en Éfeso después de sufrir el exilio en Patmos, y murió de una muerte pacífica.
Explican el cumplimiento de la profecía de Jesús acerca de la muerte del mártir de que Juan, el hijo de Zebedeo, moriría"[2].
De lo que hemos reunido, Juan el apóstol es el candidato más claro para la autoría de Apocalipsis. Atribuyo a la mentalidad: "Si no está roto, no lo arregles". Las tradiciones de larga data solo deberían revocarse si hay pruebas claras de lo contrario. No veo eso con la tradición de que Juan el apóstol fue autor del último libro de las Escrituras. Honestamente (como has visto si has leído todas mis entradas sobre este tema), no veo ninguna razón convincente para rechazar la autoría tradicional adscrita a cualquier libro del Nuevo Testamento canónico.
Fecha: Curiosamente, algunos eruditos están asignando una fecha a Apocalipsis antes de lo que se ha sostenido tradicionalmente debido a las imágenes completamente judías encontradas en el texto. Los que tienen una visión más antigua para la datación de Apocalipsis promueven los finales de los años 60 como el momento en que se escribió el libro. Sin embargo, la opinión de que el libro fue escrito más tarde en el primer siglo, muy probablemente a finales de los 80 o principios de los 90 tiene una mayor fuerza.
Propósito: Como se mencionó al principio del artículo, Apocalipsis no fue dada para asustarnos. Más bien, fue escrito para alentar a los creyentes de todos los tiempos a que, a pesar de los problemas enfrentados, Dios gana al final. El bien triunfará sobre el mal. Los poderes de la oscuridad serán confinados por los poderes de la luz. Apocalipsis nos dice mucho sobre Dios, Cristo, la humanidad, el pecado, la iglesia, los ángeles, así como a Satanás y sus fuerzas demoníacas.
El libro contiene una introducción (1:1-8); cartas dadas a las siete iglesias de Asia (2: 1-3:22); representaciones de lo que sucederá en los últimos tiempos por parte de tres septetos, siete sellos que conducen a siete trompetas que conducen a siete copas de ira, que en última instancia conducirán a un cielo nuevo y una tierra nueva (4: 1-22: 5); y una conclusión (22: 6-21).
¡Sea animado por Apocalipsis! Dios le dio a Juan el apóstol esta visión por una razón. Fue para hacernos saber que el creyente debe tener una perspectiva eterna entendiendo que Dios ha ganado, está ganando, y que va a ganar al final.
Para su disfrute auditivo, Gaither Vocal Band interpreta a "John the Revelator".

Notas
[1] Pseudo-Ignacio de Antioquía, "La Epístola de Ignacio a los Tarsos, Capítulo III", en Los Padres Apostólicos con Justino Mártir e Ireneo , ed.Alexander Roberts, James Donaldson y A. Cleveland Coxe , vol.1, Los Padres Ante-Nicenos (Buffalo, Nueva York: Christian Literature Company, 1885), 107.
[2] Tracee D. Hackel, "Juan el Apóstol, Temas críticos"   ed.John D. Barry y otros,   El diccionario de la Biblia Lexham (Bellingham, WA: Lexham Press, 2016).
---
Brian Chilton es el fundador de BellatorChristi.com y es el presentador de The Bellator Christi Podcast.Recibió su Maestría en Teología en la Universidad Theology from Liberty (sobresaliente); su Licenciatura en Ciencias en Estudios Religiosos y Filosofía de la Universidad Gardner-Webb (con honores); y recibió la certificación en Christian Apologetics de la Universidad de Biola .Brian es actualmente un estudiante del Ph.D. programa en Teología y apologética en Liberty University. Brian es miembro de pleno derecho de la Sociedad Internacional de Apologética Cristiana y la Alianza Cristiana de Apologética. Brian ha estado en el ministerio por más de 14 años y se desempeña como pastor de Huntsville Baptist Church en Yadkinville, Carolina del Norte.
Blog Original: http://bit.ly/2zaWZYj
Traducido por María Andreina Cerrada
Free CrossExamined.org Resource
Get the first chapter of "Stealing From God: Why Atheists Need God to Make Their Case" in PDF.
Facebook Comments