Si escudriñas las páginas de las Escrituras buscando una lista de "oficinas" (posiciones de liderazgo dentro de la Iglesia), es probable que encuentres ocho roles descritos en el Nuevo Testamento: apóstoles, profetas, evangelistas, pastores, maestros (Efesios 4:11), ancianos, diáconos y obispos (1 Timoteo 3: 1-7, 1 Timoteo 3: 8-13, Tito 1: 6-9). Una cosa que nunca encontrarás en ninguna lista bíblica de posiciones de liderazgo es la oficina de "apologistas". ¿Por qué falta esta posición en la lista de las Escrituras? ¿No sería sabio que toda iglesia tuviera un capacitado y calificado defensor del caso cristiano?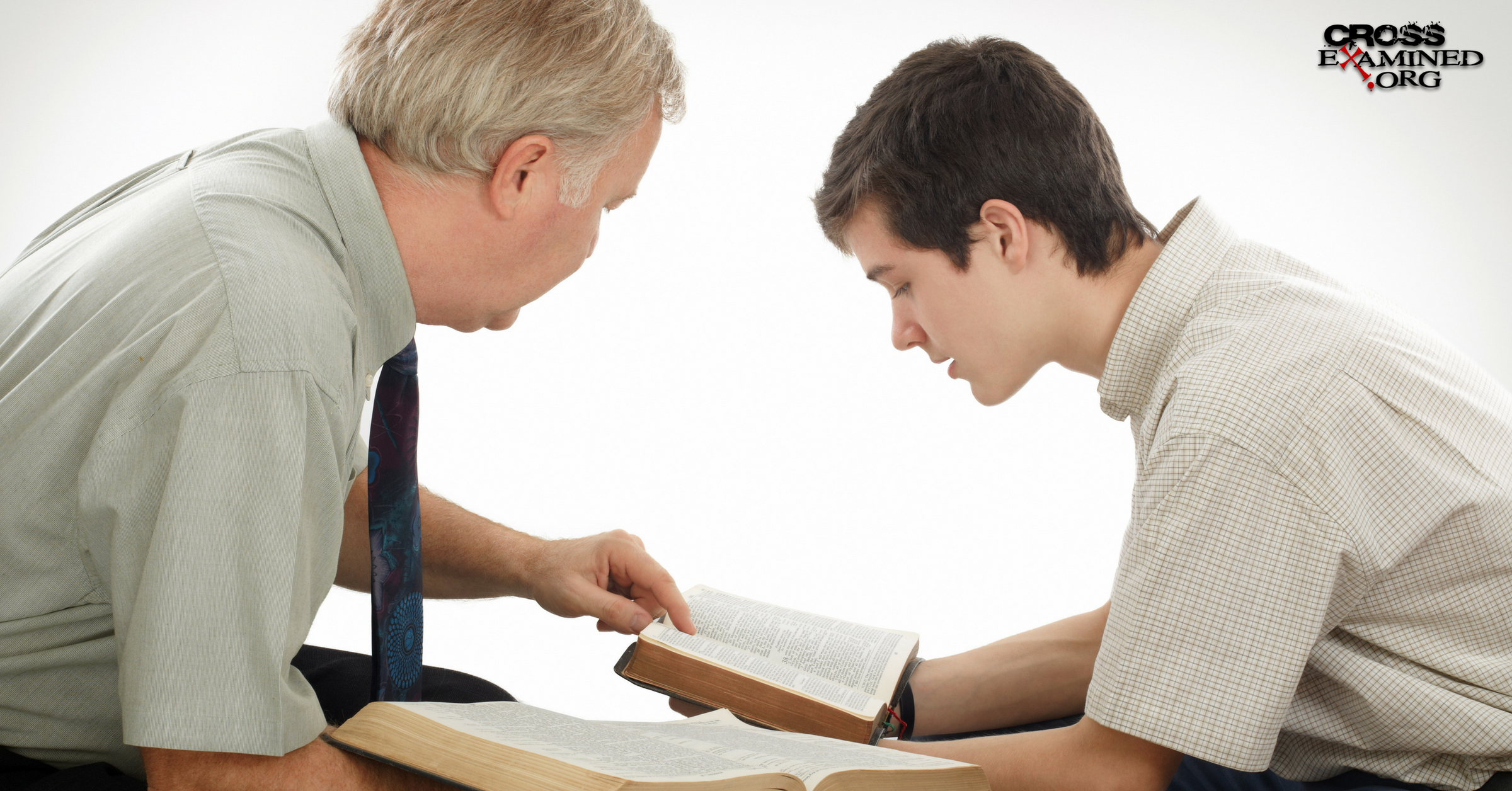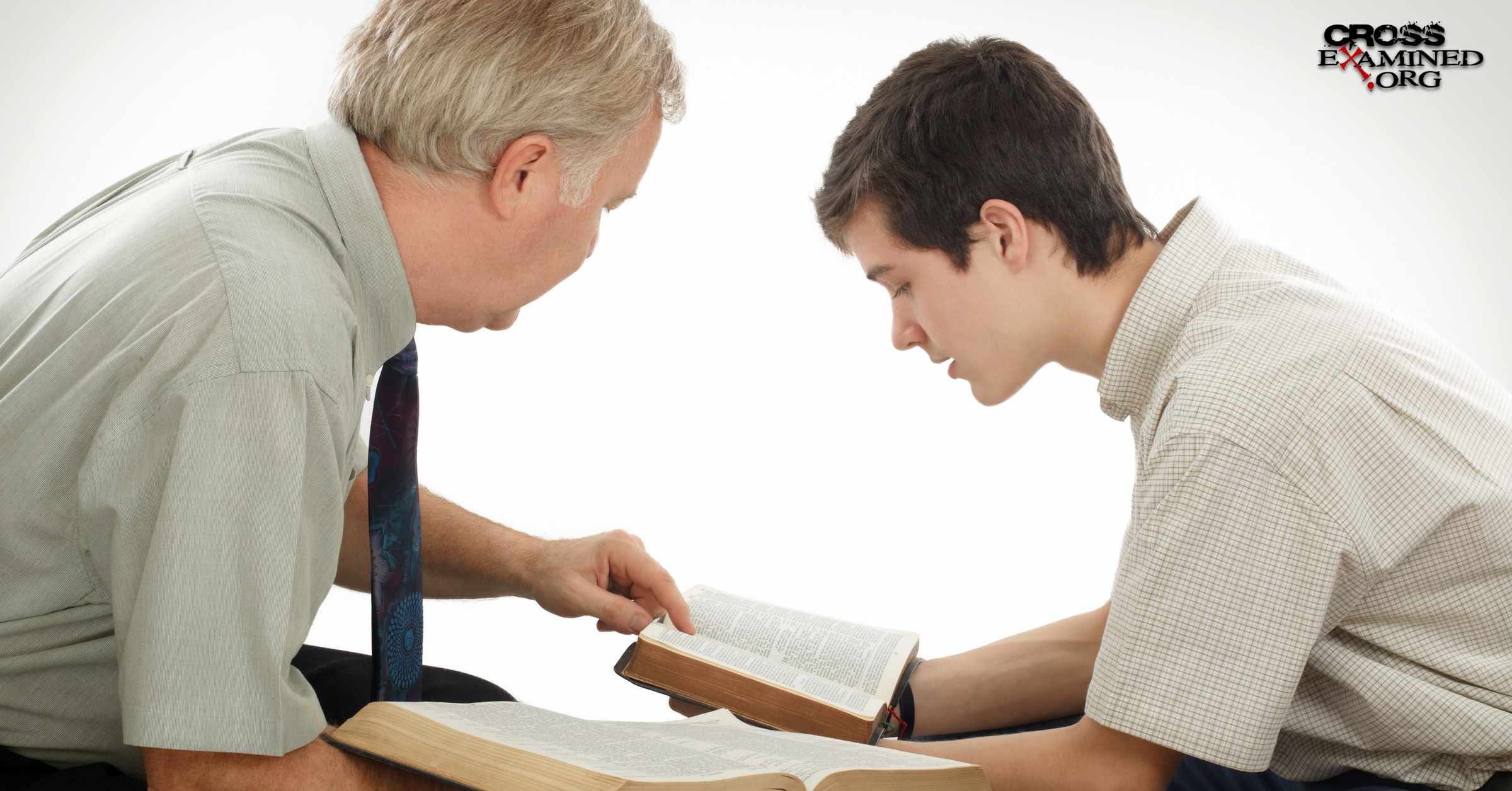 Puedo decirte por experiencia personal: mientras viajo por el país, muy pocos líderes de la iglesia parecen estar interesados en la apologética, y aún menos han estudiado en esta área. De hecho, en muchos seminarios ni siquiera ofrecen cursos de apologética como parte de sus programas de Maestría en Divinidad (el nivel de licenciatura buscado por los pastores). La razón por la cual el papel del apologista no se encuentra en las listas de liderazgo del Nuevo Testamento no se debe a que no sea lo suficientemente importante como para ser representado en una oficina separada dentro de la Iglesia. En realidad, es todo lo contrario. La responsabilidad de ser apologista es asignada a todos nosotros como cristianos.
Dios quiere que todos y cada uno de nosotros estemos "siempre preparados para presentar defensa ante todo el que demande razón de la esperanza que hay en [nosotros]" (1 Pedro 3:15). Nuestra responsabilidad personal de ser un defensor de un caso por el cristianismo no está separada en una oficina por la misma razón por la que nuestra responsabilidad personal de orar no está separada en una oficina oficial dentro de la iglesia. No hay iglesias con "orado-res" oficiales por la misma razón que no hay defensores oficiales de la iglesia; esta responsabilidad se nos da a todos nosotros como cristianos. Es fundamental a nuestra identidad. Si eres cristiano, eres un defensor. No todo cristiano debe ser apóstol, profeta, evangelista, pastor, maestro, anciano, diácono u obispo, pero todo cristiano debe ser un apologista.
El Nuevo Testamento asume que todo apóstol, profeta, evangelista, pastor, maestro, anciano, diácono y obispo será un buen defensor del caso cristiano, y la suposición (descrita en 1 Pedro 3:15) es tan fundamental que no se asigna como una oficina separada. Tristemente, no hemos podido ver la naturaleza fundamental del defender el caso cristiano (a pesar de la directriz en 1era de Pedro y los numerosos ejemplos de la disciplina que se ofrece en el libro de los Hechos). Pocos pastores han abrazado el estudio de la apologética como parte de su disciplina espiritual diaria y aún menos han modelado este importante aspecto de la vida cristiana a sus congregaciones. No escribo esto como una crítica abstracta, sino como un reflejo de mi propia experiencia personal.
Cuando me gradué del seminario, ya estaba pastoreando. Aunque mi viaje personal a la fe dependía en gran medida de mi propia investigación de la evidencia, mi experiencia en el seminario no confirmó la importancia de la apologética como líder de la Iglesia. De hecho, mi seminario bautista particular no ofreció un solo curso en Defensa del caso cristiano. Durante los primeros años como pastor de jóvenes, no exploré la apologética con mis alumnos. Después de un año más o menos, me di cuenta de que mis alumnos no estaban preparados para la universidad y se les dificultaba fácilmente una vez que dejaban la seguridad de nuestro grupo de jóvenes. Me comprometí a regresar a la apologética como una responsabilidad principal, y durante los siguientes diez años (como pastor de jóvenes y pastor principal) enseñé y modelé el cómo ser defensor de un caso cristiano en mi grupo semanalmente.
Hay algunos pastores que entienden la naturaleza fundamental de la apologética y han modelado esta responsabilidad a sus congregaciones. Han predicado, escrito e incluso llevado su mensaje a Internet como pastores apologistas. He estado recopilando una lista de estos pastores para que puedas ver cómo es este tipo de liderazgo en la Iglesia (gracias a Frank Turek, Brett Kunkle, Greg West y Brian Auten por ayudarme en esta lista):
Anthony Weber, Church of the Living God  (Iglesia del Dios Viviente) en Traverse City, Michigan.
Bobby Conway, Life Fellowship Church (Iglesia Comunidad de la Vida) en Huntersville, Carolina del Norte.
Brian Chilton, Huntsville Baptist Church (Iglesia Bautista Huntsville) en Huntsville, Carolina del Norte.
Carl Gallups, Hickory Hammock Baptist Church (Iglesia Bautista Hickory Hammock) en Milton, Florida.
Christopher Brooks, Evangel Ministries (Ministerios Evangel) en Detroit, Michigan.
Dan Kimball, Vintage Faith Church  (Iglesia Cosecha de Fe) en Santa Cruz, California.
David Robertson, St. Peter's Free Church (Iglesia Libre de San Pedro) en Dundee, Escocia.
Derwin Gray, Transformation Church (Iglesia de la Transformación) en Indian Land, Carolina del Sur.
Edgar Andrews, Campus Church (Iglesia Campus) en Welwyn Garden City, Hertfordshire, Reino Unido.
Erwin Lutzer, Moody Church (Iglesia Moody) en Chicago, Illinois.
Jack Wellman, Mulvane Brethren Church (Iglesia de los hermanos en Mulvane) en Mulvane, Kansas.
Joe Boot, Westminster Chapel (Capilla de Westminster) en Toronto, Ontario.
Mark D. Roberts, Laity Lodge (Laicado de Casa de Guarda) en Leakey, Texas.
Matt Rawlings, Christ's Community Church (Iglesia de la Comunidad de Cristo) en Portsmouth, Ohio.
Mike Spaulding, Calvary Chapel (Capilla del Calvario) en Lima, Ohio.
Phil Fernandes, Trinity Bible Fellowship (Comunidad Biblia de la Trinidad) en Silverdale, Washington.
Rice Broocks, Bethel World Outreach Church (Iglesia de Alcance Mundial Bethel) en Brentwood, Tennessee.
Timothy Keller, Redeemer Presbyterian Church (Iglesia Presbiteriana Redentor) en la Ciudad de Nueva York, Nueva York.
Todd Wagner, Watermark Community Church (Iglesia de la Comunidad de Watermark) en Dallas, Texas.
Voddie Baucham, Grace Family Baptist Church (Iglesia Bautista Familia de Gracia) en Spring, Texas.
Estoy seguro de que hay muchos más pastores defensores, pero al armar esta lista, cada uno de nosotros lamentó su brevedad. ¿No sería bueno si un blog como este no pudiera incluso escribirse? ¿Sería grandioso si la potencial lista de pastores apologistas fuera tan larga que no pudiera delinearse de manera sucinta? Tal vez es hora de que todos nosotros, como miembros de las congregaciones de todo el país, animemos a nuestros pastores a desarrollar una disciplina y una práctica de apologética personal. Pero antes de exigir esto a los demás, asegurémonos de que cada uno de nosotros acepte su responsabilidad personal de ser los mejores defensores del caso cristiano que podamos ser.
---
J. Warner Wallace es un Detective de Casos Fríos, Defensor del Caso Cristiano, Investigador Principal en el Centro Colson para la Cosmovisión Cristiana y autor de Cold-Case Christianity (Caso Frío del cristianismo), Cold-Case Christianity for Kids (Caso Frío del cristianismo para niños), God's Crime Scene (Escena del crimen de Dios), God's Crime Scene for Kids (Escena del crimen de Dios para niños) y Forensic Faith (Fe forense).
Blog Original: http://bit.ly/2NWpnkn
Traducido por María Andreina Cerrada
Facebook Comments