Wednesday, September 18, 2013
Was the God of the Bible Copied from Ancient Myths?
Did the Old Testament God (Yahweh) evolve from Canaanite gods & myths such as Baal, El, etc.?
This is a common claim by liberal OT scholars which is based on several faulty assumptions & presuppositions about the Torah (Pentateuch) and the stories that are contained in it.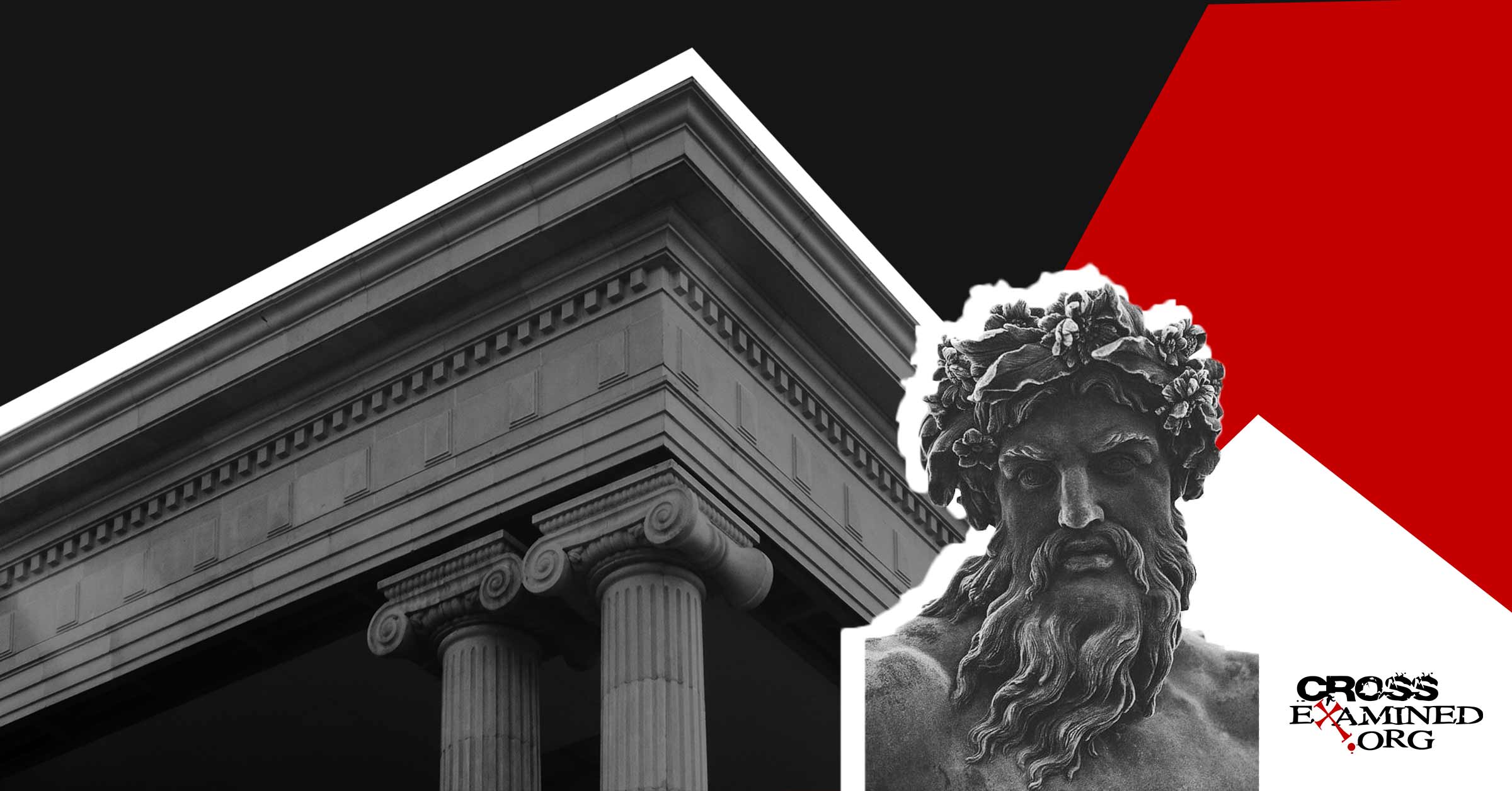 The biggest (faulty) assumption is: that the first five books of the Bible were essentially "invented," compiled (cobbled together) by Jews during Babylonian Exile (ca. 586 B.C.) who borrowed material from Mesopotamian & other indigenous (i.e. Canaanite) sources.[1]
But, it's no surprise that there would be some similarities, simply because Hebrew is a Western Semitic language and before Moses, the OT patriarchs would not have worshiped God by his covenant name YHWH (Ex. 3:13-15).
The generic Canaanite word/name for "god" was originally 'il um, which later became el. So this generic Canaanite word (name) "El" was used by biblical writers, yet the usage was quite different.
For instance, the Old Testament patriarchs worshipped God under various (modified) names such as El Shaddai (Ex. 6:3; Gen. 17:1; 43:14; etc.); El 'Elyon (Gen.14:18-24); El 'Olam (Gen. 21:33); El Ro'i (Gen. 16:13; cf. Yahweh Yir'eh, Gen. 22:14); El Bethel (Gen. 31:13; 35:7). [2]
Admittedly, the name of the God of the biblical patriarchs (El), was at times similar & identical to their pagan neighbors, but there was a marked difference in HOW they worshipped El.
OT scholar John Bright interestingly points out that,"All of the patriarchal narratives were written from the point of view of Yahwistic theology, by men who were worshippers of Yahweh; whether they used the name or not, they had no doubt that the God of the patriarchs was actually Yahweh, God of Israel, whom the patriarchs, whether consciously or unconsciously, worshipped. Yet, there is also internal evidence in the text that the Patriarchs also knew God as Yahweh before Moses (or at least "Yah") but did not fully understand the full extent and meaning of the name until that time. [3]
One of the main (but certainly not the only) differences between God (OT – Yahweh) and Ba al, El is that, whereas the Canaanite "gods" have theogony's (myths of their origins) such as the Baal Epic of Ugarit & others; the God of the OT has no origin. His name means "I AM." There is no theogony for Yahweh because He has no beginning. He IS. Genesis begins with Him alone.. "In the beginning God..." (Gen. 1). Throughout the OT He is presented as standing above and apart from all other so-called "gods" & idols of the surrounding nations (see Jeremiah 10).
Another difference is that when God (Yahweh) creates, He speaks creation into existence, rather than having to fight a dragon or monster, or some other "god" in a cosmic battle for power. The Canaanite & other pagan "gods" all have to fight or go to war[4] to create, whereas God (Yahweh) merely speaks all things into existence by the power of His word (Gen. 1).
The last thing I would point out is that recent discoveries in archaeology (Egyptology) now show that the Pentateuch (the Exodus & Joshua in particular) is a record of historical events (exactly as they were recorded in the text). These discoveries and other internal literary factors undermine the hypothesis/theory that the Torah was mythologized & invented during the Babylonian Exile. These discoveries will certainly frustrate those who have built their careers on the belief that Moses did not write the Torah.
Yahweh had no origin. He was and is from everlasting to everlasting. Certainly monotheism did not begin with Moses (anyone can know that there is one God from Creation – Psalm 19 & Romans 1:18-23), but the (monotheistic) God recorded in the early chapters of Genesis was known by His connection to certain men who had a personal and intimate relationship to Him by faith (Gen. 12; Heb. 11).
That same God still calls men to know Him & follow Him today. Two-thousand years ago, He revealed Himself perfectly in the form of a man (Jesus Christ) so that we could know Him as much as we possibly could (Hebrews 1).
Other Sources for further study:
John Walton's book, Ancient Israelite Literature In It's Cultural Context: A Survey of Parallels Between Biblical and Ancient Near Eastern Texts is a great source to look at the major differences between the OT account of God and the surrounding pagan (Canaanite) accounts of God (Baal, El). There are too many to list here.
One more excellent source (although his section on the Exodus/Conquest is now out of date) is William F. Albright's book, Archaeology and the Religion of Israel (1968). The first three chapters are especially helpful in revealing the historical context of the religion of early Israel. Chapter 3 is "Archaeology and the Religion of the Canaanites."
[1] This idea came to "full bloom" in the "Documentary Hypothesis of the Pentateuch" of Julius Wellhausen in his works, Prolegomena to the History of Israel (1878), and Die Composition des Hexateuchs und der historischen Bücher des Alten Testaments (1885). These works were preceded & anticipated in the previous century by the writings of  Eichorn, de Wette, Graf & others.
[2] John Bright, A History of Israel (Philadelphia: The Westminster Press, 1975), 96.
[3] Ibid. See also, Allen P. Ross, "Did the Patriarchs Know the Name of the Lord?," in David M. Howard Jr., & Michael A. Grisanti, Editors, Giving the Sense: Understanding and Using Old Testament Historical Texts (Grand Rapids: Kregel Publications, 2003), 323-39.
[4] for instance the epic battle between Marduk & Tiamat in the Babylonian creation myth, Enuma Elish, where Tiamat is killed by Marduk, the storm god who divides her body which then becomes the heavens and the earth.
Free CrossExamined.org Resource
Get the first chapter of "Stealing From God: Why Atheists Need God to Make Their Case" in PDF.
Facebook Comments