Monday, October 15, 2018
¿Proviene la Biblia de Dios?
¿De verdad la Biblia proviene de Dios? Recientemente llevé a cabo un taller sobre este tema dirigido a estudiantes de quinto y sexto grado en Bayside Church de Granite Bay, CA. Quería ayudar a los niños cristianos a hablar sobre este asunto con sus amigos. Pero sabía que tenía que ser algo sencillo de entender y fácil de recordar. Terminamos divirtiéndonos muchísimo con juegos, actividades, historias e ilustraciones que sirvieron de ayuda para que se les grabaran estas ideas.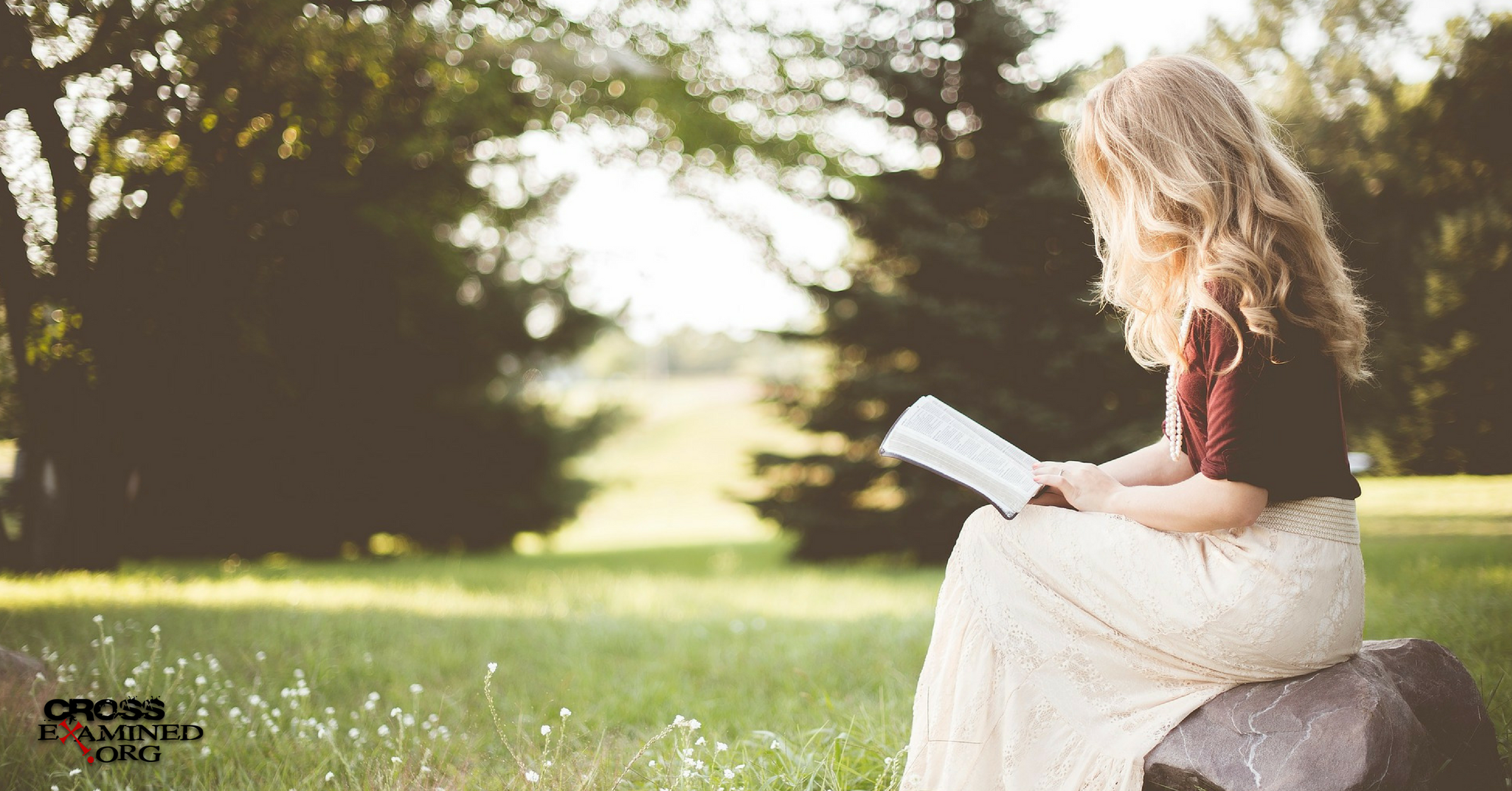 Después de cada sesión, los padres me dijeron cuánto apreciaron la lección. Otro recordatorio de que los adultos también valoran lo "sencillo".
En esta publicación, te mostraré una manera rápida de responder a la pregunta: "De verdad la Biblia proviene de Dios?", y te daré una pequeña ayuda de memoria para que puedas recordar 3 razones por las que los escépticos deben prestar atención a la Biblia. Pero primero, deben saber que cuando se trata de la Biblia, solo hay dos maneras de considerarla.
Solo 2 opciones
La Biblia dice que es el mensaje de Dios para nosotros (2 Tim 3:16-17). Eso es verdadero o falso. ¿Así que hay alguna razón para pensar que la Biblia es más que un libro escrito por hombres? ¿Qué clase de libro es la Biblia? Solo tenemos dos respuestas:
Solo es un puñado de historias e ideas acerca de Dios escritas por la gente.
En verdad es la Palabra de Dios dada a la gente.
Aquí les presento cómo inicié el segmento para los niños:
Mikel: "¿Cuántos de ustedes han leído un libro que disfrutaron de verdad este verano? Díganme el nombre de un autor que les gusta".
Estudiantes: (Diferentes respuestas, incluyendo Agatha Christie, J.K. Rowling, C.S. Lewis, etc…)
Mikel: Ahora bien, ¿ustedes creen que todos estos autores opinarían lo mismo sobre las cosas que los adultos dicen que no hay que hablar en las fiestas: de política y religión? ¿Creen que ellos estarían de acuerdo?
Estudiantes:
Mikel: Claro que no. Ninguna gran sorpresa, ¿verdad? No, la gran sorpresa es cuando consideran a la Biblia…
3 razones por las que los escépticos deben prestar atención a la Biblia
Imagínate un camión de UPS que reparte Biblias, porque las letras U, P, y S pueden ayudarte a recordar 3 razones por las que los escépticos deben prestar atención a la Biblia. Son 3 puntos sencillos de discusión que puedes compartir con un amigo o incluso, con tus propios hijos.
Piénsalos en términos de causa y efecto. La Biblia es un efecto. ¿Cuál es la causa? Si la Biblia solo fuera un libro escrito por hombres, sería bastante difícil explicar lo siguiente:
Su unidad
La "U" puede ayudarte a recordar la palabra unidad. La Biblia está sorprendentemente unida. Cuando sostienes una Biblia en tus manos, estás sosteniendo una colección de 66 documentos antiguos. Fueron escritos originalmente en 3 idiomas: hebreo, arameo y griego. ¡Estamos hablando de 40 autores diferentes, que escribieron en un período de más de 1.500 años! Imagina a estos muchachos escribiendo en momentos, lugares, idiomas y culturas diferentes.
Y, aun así, los autores concuerdan entre sí en temas altamente controvertidos, éticos y religiosos. Y lo que es más importante, todos llegaron a un solo mensaje acerca de Dios.
Su profecía
La "P" puede ayudarte a recordar la palabra profecía. La Biblia registra predicciones exactas sobre el futuro que se cumplieron. Un par de ejemplos son las profecías específicas acerca de Jesús e Israel.
Predicciones acerca de Jesús
Los profetas del Antiguo Testamento dijeron que el Mesías sería de la tribu de Judá (Gn. 49:10), del linaje del rey David (2 Samuel 7:12-13), que nacería en Belén (Miqueas 5:2). 700 años antes de que Jesús naciera; el profeta judío Isaías predijo cosas muy específicas acerca del Mesías (cap. 53). Por ejemplo:
Que sería azotado
Que moriría con malvados
Que sería enterrado como una persona rica
Más de 1.000 años antes de que Jesús naciera, el rey David predijo que las manos y los pies del Mesías serían traspasados, pero que ni siquiera uno de sus huesos sería quebrado (Salmos 22). Todas estas cosas acerca de Jesús, el Mesías, se cumplieron.
Predicciones acerca de Israel
Isaías también predijo que el pueblo judío volvería a sus tierras por segunda vez (11:11-16). La primera vez que regresaron fue en el siglo VI con Esdras y Nehemías. Pero Israel fue expulsado en el año 70 D.C. cuando los romanos destruyeron Jerusalén. Su Segundo regreso fue cuando Israel se convirtió en una nación en 1948. Le dije a los niños:
¡Esto es algo que sucedió de verdad y tal vez algunos de sus abuelos lo hayan visto! Y si no, sus padres seguramente lo deben haber visto en las noticias.
¡Sigue aquí!
¡La "S" puede ayudarte a recordar que la Biblia aún sigue aquí! ¿Y por qué esto es tan importante? Porque la gente ha tratado de erradicar la Biblia de la faz de la tierra y no lo lograrán. No solo eso, aún sigue siendo el número uno de los libros más vendidos.
Esto apenas es el comienzo. Si realmente te tomas el tiempo de mirar con más detenimiento, verás que tenemos buenas razones para creer que la Biblia no son solo ideas acerca de Dios escritas por la gente. La Biblia es la Palabra de Dios dada a la gente.

Hecho o ficción:
¿Puedo confiar en mi Biblia? Este taller fue basado en la lección 4 de mi currículo de Apologética Accesible (en inglés) para jóvenes y adultos. Incluye juegos, ilustraciones, PowerPoint y más. Descarga gratis una lección de la serie (en inglés).
---
Mikel Del Rosario ayuda a los cristianos a explicar su fe con coraje y compasión. Es un estudiante de doctorado del Nuevo Testamento en el departamento del Seminario Teológico de Dallas. Mikel es profesor de apologética cristiana y religión mundial en la Universidad William Jessup. Es autor de Accessible Apologetics y ha publicado más de 20 artículos de revistas sobre apologética y compromiso cultural con su mentor, el Dr. Darrell Bock. Mikel tiene una maestría en apologética cristiana con los máximos honores de la Universidad Biola y una maestría en teología del Seminario Teológico de Dallas, donde se desempeña como Gerente de Participación Cultural en el Centro Hendricks y anfitrión en "the Table Podcast" (la Mesa del Podcast). Visita su sitio web en ApologeticsGuy.com.
Blog Original: http://bit.ly/2CkdMZi
Traducido por Natalia Armando
Editado por María Andreina Cerrada
Free CrossExamined.org Resource
Get the first chapter of "Stealing From God: Why Atheists Need God to Make Their Case" in PDF.
Facebook Comments