Friday, June 30, 2017
¿Por qué un Dios bueno permitiría el mal natural?
Como agente de policía y detective de homicidios, he visto mi parte justa de injusticias y dificultades. Cada vez que se me pide que defienda la existencia de Dios a la luz del mal que observamos en nuestro mundo, tomo una respiración profunda y trato de separar la naturaleza emocional de esta cuestión de las explicaciones racionales que podría ofrecer. Reconozco la impotencia de mi respuesta racional al tratar de abordar el dolor emocional que las personas experimentan cuando sufren el mal. Al mismo tiempo, creo que es importante para nosotros explorar explicaciones razonables. El mal natural es quizás la categoría más difícil de mal que nosotros, como cristianos, podemos abordar. Una cosa es explicar la presencia del mal moral en nuestro mundo (las malas acciones de los humanos); y otra de explicar la existencia del mal natural (terremotos, tsunamis y otros desastres naturales). Si existe un Dios todopoderoso y amoroso, ¿por qué permite el mal natural? Si Dios existe, ciertamente está dentro de su poder prevenir tales cosas. ¿Por qué no lo haría?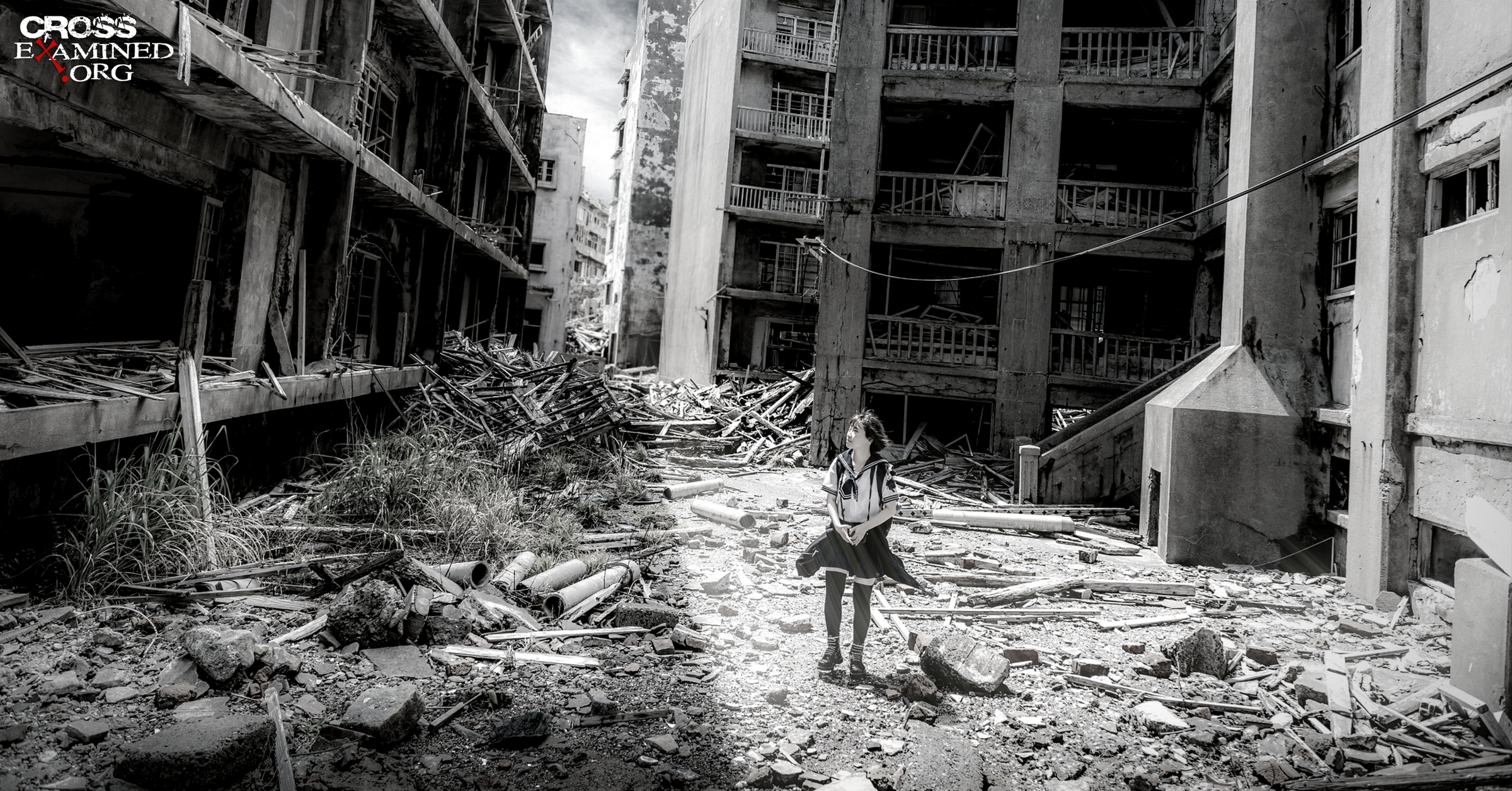 El problema del mal natural es irreconciliable a menos que haya razones necesarias o buenas para que Dios permita dicho mal. Si Dios existe, es razonable creer que Él diseñaría un mundo en el cual la agencia libre es posible (esta es una necesidad para que el verdadero amor sea alcanzable). Para entender por qué Dios puede permitir el mal natural, tenemos que hacer todo lo posible para examinar la naturaleza del mundo que nos rodea, la naturaleza de los seres humanos y los deseos de Dios:
Algunos "males naturales" pueden ser el resultado de la necesidad
Dios puede tolerar algún mal natural porque es la consecuencia necesaria de un proceso natural libre que hace posible que las criaturas de libre albedrío prosperen. El científico-teólogo John Polkinghorne sugiere que Dios ha creado un universo con leyes naturales particulares que hacen posible la vida en la Tierra para que los seres humanos con libre albedrío puedan existir en primer lugar. Como ejemplo, los mismos sistemas meteorológicos que crean tornados que matan a los seres humanos también crean tormentas eléctricas que proporcionan a nuestro medio ambiente el agua necesaria para la existencia humana. La misma placa tectónica que mata a seres humanos (en terremotos) es necesaria para la regulación de los suelos y las temperaturas superficiales necesarias para la existencia humana.
Algunos "males naturales" pueden ser el resultado de la naturaleza de la agencia libre
Dios también puede tolerar algún mal natural porque es la consecuencia necesaria de la agencia libre humana. Los seres humanos suelen reconstruirse a lo largo de las líneas de fallas sísmicas y caminos de huracanes conocidos, y con frecuencia economizan en las directrices de construcción con el fin de ahorrar dinero. Gran parte de esta actividad resulta en la pérdida catastrófica que vemos en tiempos de desastre natural. Hay momentos en que el mal «natural» es causado o agravado por las elecciones humanas libres.
Algunos "males naturales" pueden ser el resultado del estímulo de Dios
Dios puede permitir algún mal natural porque desafía a la gente a pensar en Él por primera vez. Para muchas personas, las primeras oraciones o pensamientos de Dios vinieron como resultado de alguna tragedia. Cuando nuestras vidas actuales están en peligro o en cuestión, nos encontramos pensando en la posibilidad de una vida futura. Si una vida futura eterna es una realidad, Dios puede usar el sufrimiento temporal de esta vida para enfocar nuestros pensamientos y deseos en la eternidad.
Algunos "males naturales" pueden ser el resultado de la edificación de Dios
Dios puede permitir algún mal natural porque provee a los seres humanos con la motivación y la oportunidad de desarrollar el carácter divino. Un mundo como este requiere que los seres humanos cooperen y coexistan pacíficamente para poder responder con éxito a sus desafíos. Lo mejor de la humanidad a menudo surge cuando la gente responde con amor y compasión ante el desastre natural. Es en el contexto del desastre que el carácter moral tiene la oportunidad de formarse y desarrollarse. El buen carácter (actos de amor, compasión y cooperación) debe ser libremente elegido. Dios nos ha provisto de un mundo que nos provoca para mejorar nuestra situación, cuidar a los necesitados y convertirnos en mejores seres humanos en el proceso.
Existen varias razones "necesarias" o "suficientes" para que Dios pueda crear un mundo en el cual el mal natural sea ocasionalmente permisible, particularmente si Dios elige proveer, proteger y preservar el libre albedrío de sus hijos.
---
J. Warner Wallace es autor de Cold-Case Christianity, tiene una trayectoria de más de 25 años como policía y detective, posee un Master en Teología por el Seminario Teológico Golden Gate Baptist y es profesor adjunto de Apologética en la universidad de BIOLA.
Blog Original: http://bit.ly/2ANalLt
Traducido por Ruth HL
Editado por Jairo Izquierdo
Free CrossExamined.org Resource
Get the first chapter of "Stealing From God: Why Atheists Need God to Make Their Case" in PDF.
Facebook Comments