Tuesday, August 28, 2018
La omnibenevolencia y el odio de Dios
Hace algún tiempo Tim Stratton escribió un blog que trataba sobre la Omnibenevolencia de Dios. Tim dijo con respecto a Alá, que es un Dios que no es todo-amor, "y cualquier cosa que Alá haga es simplemente llamado "bueno" incluso si es aborrecible". Por supuesto, las reacciones de parte del ateísmo no se hicieron esperar y en respuesta recibió la siguiente objeción: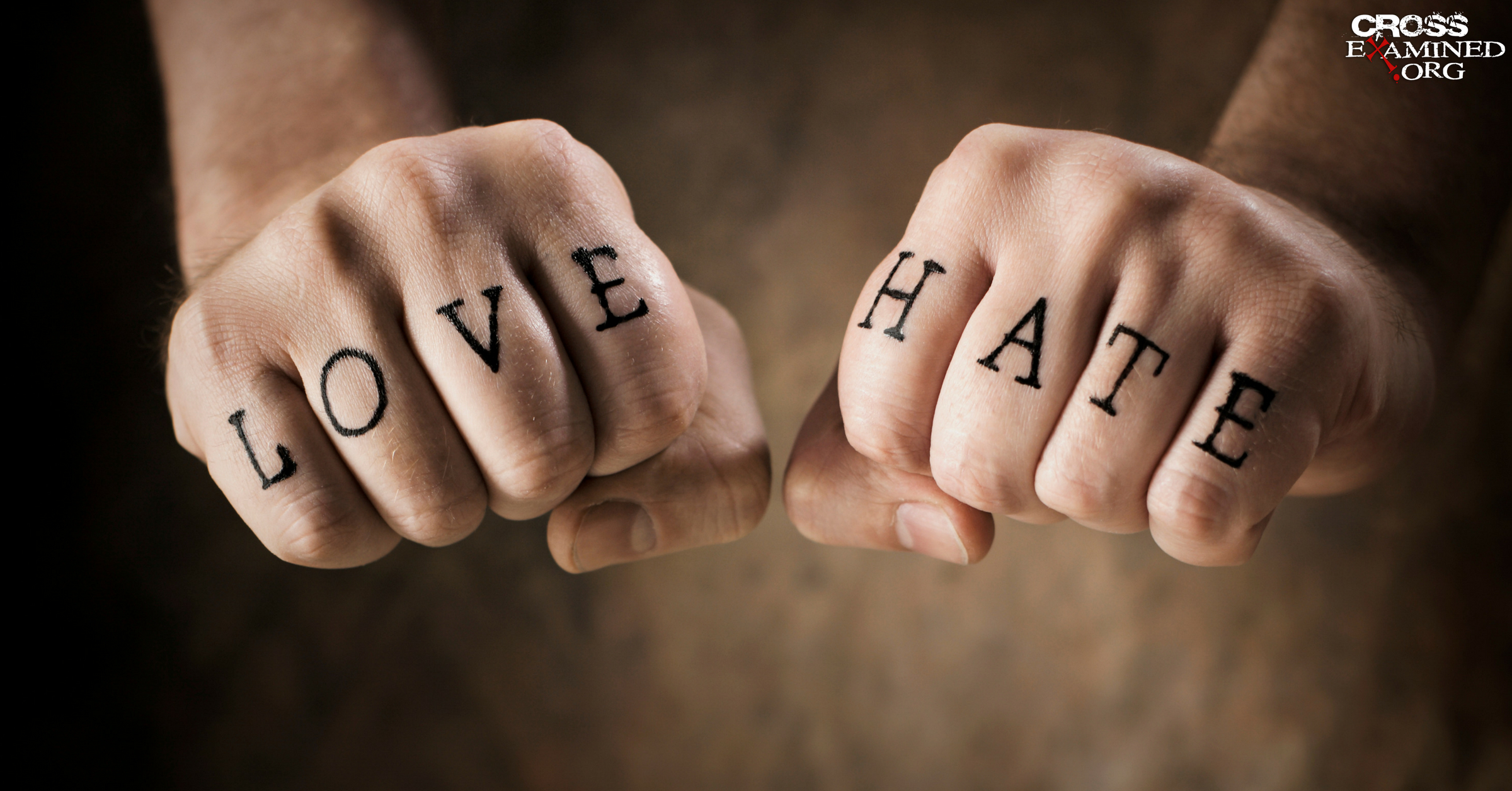 Esto suena como el punto de vista cristiano también. Si Dios es el estándar del "bien" entonces todo lo que Dios hace es por definición bueno. Según ese argumento, el odio sería, por definición, 'bueno'. ¿Qué hace que la benevolencia sea inherentemente 'buena' si está recibiendo el estándar de 'bueno' de Dios? Con ese argumento, si Dios es benevolente entonces la benevolencia es buena, pero si resulta que Dios es un ser lleno de odio entonces uno tiene que llamar 'odio' más bien que benevolencia. A menos que estés diciendo que la benevolencia es inherentemente buena, aparte de Dios, y por lo tanto la benevolencia es un rasgo necesario de un Dios 'todo-bueno'. Pero eso significaría que Dios tiene estos rasgos porque es bueno, y su bondad se distingue de su posesión de ellos—estos serían buenos independientemente de la existencia de Dios.
Tim Stratton llamó a esta objeción como una versión del Dilema de Eutifrón y ofreció una respuesta de manera que evade el dilema; sin embargo, me parece que aunque su respuesta aclara muchas dudas no resuelve del todo el problema; por lo que decidí abordar la objeción directamente junto con mi amigo Anton Schauble y ver si podíamos refutar el argumento desde la raíz.
Jairo: Anton, ¿qué opinas de esta objeción al atributo de Omnibenevolencia?
Anton: Ese argumento es una perfecta tontería. Lo que decimos es que Dios (o el Bien) es el estándar para el bien y el mal, no sólo porque es un criterio con el que medimos el bien y el mal, sino porque es la fuente última y el paradigma del bien, que es lo mismo como unidad y ser.
La Benevolencia es buena porque es positivamente real; todo lo que es positivamente real es a la vez semejante y derivado de Dios. De la misma manera, Dios no puede ser otra cosa, Él es el paradigma del bien; la benevolencia es buena, y la malevolencia es mala; porque la benevolencia es una semejanza al Bien y la malevolencia una desviación de él. No hay manera de que el Bien pudiera ser algo diferente, de modo que fuese más como malevolencia que como benevolencia.
Toma el ser, por ejemplo, Dios es el paradigma del ser como es del bien. Él es lo mejor, y también el más real. La luz es positiva y la oscuridad es negativa, porque la luz es como es ser (es algo) y la oscuridad es diferente del ser (no es algo), ¿pero imaginar que el ser sea diferente, para que sea más como la oscuridad que como la luz? Eso es sólo un disparate. El ser es lo que es, necesariamente. No puede cambiar, ni siquiera imaginarlo que sea diferente. Este objetor está pensando en Dios como una sustancia susceptible de diferentes atributos—la benevolencia o la malevolencia—de tal manera que podría tener alguna o la otra.
Jairo: También parece señalar que hay alguna contradicción en los atributos de Dios, de ser todo-amor y de odiar; cuando él dice: "Si Dios es el estándar del 'bien' entonces todo lo que Dios hace es por definición bueno. Según ese argumento, el odio sería, por definición, 'bueno'." Él está completamente perdido, porque las Escrituras enseñan que Dios, en efecto, odia, ¡pero odia el pecado! y eso sin duda es algo bueno. Siendo Dios un Ser Santo, Omnibenevolente; se sigue que Él no puede amar el pecado, de serlo sería contradictorio en su ser. El odio en Dios surge como una reacción a la maldad, hacia el pecado; no surge en Dios indiscriminadamente o sin razón alguna o por razones insignificantes como en los seres humanos, donde sin duda ese odio que llega a surgir en nosotros es malo y es condenado por Dios. Así que odiar el pecado, al contrario de lo que piensa el objetor, es perfectamente coherente con la Omnibenevolencia de Dios.
Anton: Correcto. La objeción tendría sentido si Dios fuese una sustancia en lugar de una esencia. Por ejemplo, es como tomar el "amor" de manera unívoca, pero "amor" no significa lo mismo en los enunciados "Dios ama" y "Juan ama" porque Juan es una sustancia modificada por el accidente del amor, mientras que Dios es una esencia idéntica al Amor esencial. Por lo tanto, la Escritura dice que no solamente "Dios ama", sino que "Dios es amor".
Tomémoslo de esta manera: si abstraemos el amor de Juan lo que queda es la sustancia, el hombre Juan que existe, pero no ama. Pero si abstraemos el amor de Dios lo que queda es nada; no hay Dios que no ame; de hecho, la idea de un Dios sin amor es un absurdo absoluto.
Jairo: Así es. En mi postura el amor de Dios es una propiedad esencial de Él, por lo que no existe mundo posible donde Dios no sea amor.
Para concluir, podemos decir que la objeción es un fracaso total por las siguientes razones:
Dios no puede ser algo diferente de lo que Él es, es un absurdo que la benevolencia pueda ser malevolencia.
El odio que surge en Dios no es un odio hacia cualquier cosa; sino su odio se dirige al pecado porque Él es Santo, un Dios que toleraría el pecado en su ser no sería digno de adoración.
---
Jairo Izquierdo Hernández es el fundador de Filósofo Cristiano. Actualmente trabaja como Community Manager para la organización cristiana Cross Examined. Es miembro en la Christian Apologetics Alliance y ministro de alabanza en la iglesia cristiana bautista Cristo es la Respuesta en Puebla, México.
Anton Schauble es estudiante de filosofía en la DeSales University, actualmente vive en Congers, NY, United States.
Free CrossExamined.org Resource
Get the first chapter of "Stealing From God: Why Atheists Need God to Make Their Case" in PDF.
Facebook Comments