Friday, August 10, 2018
Juego de herramientas apologéticas
Una pregunta frecuente e importante hecha en la Christian Apologetics Alliance (Alianza Apologética Cristiana) es acerca de cómo los apologistas aspirantes deben utilizar su tiempo y desarrollar sus capacidades. En un hilo reciente, los miembros del CAA hablaron sobre esta cuestión. Tim McGrew resume los puntos principales de la discusión, y se presentan aquí como una publicación de Apologetics Toolkit (Caja de herramientas Apologéticas).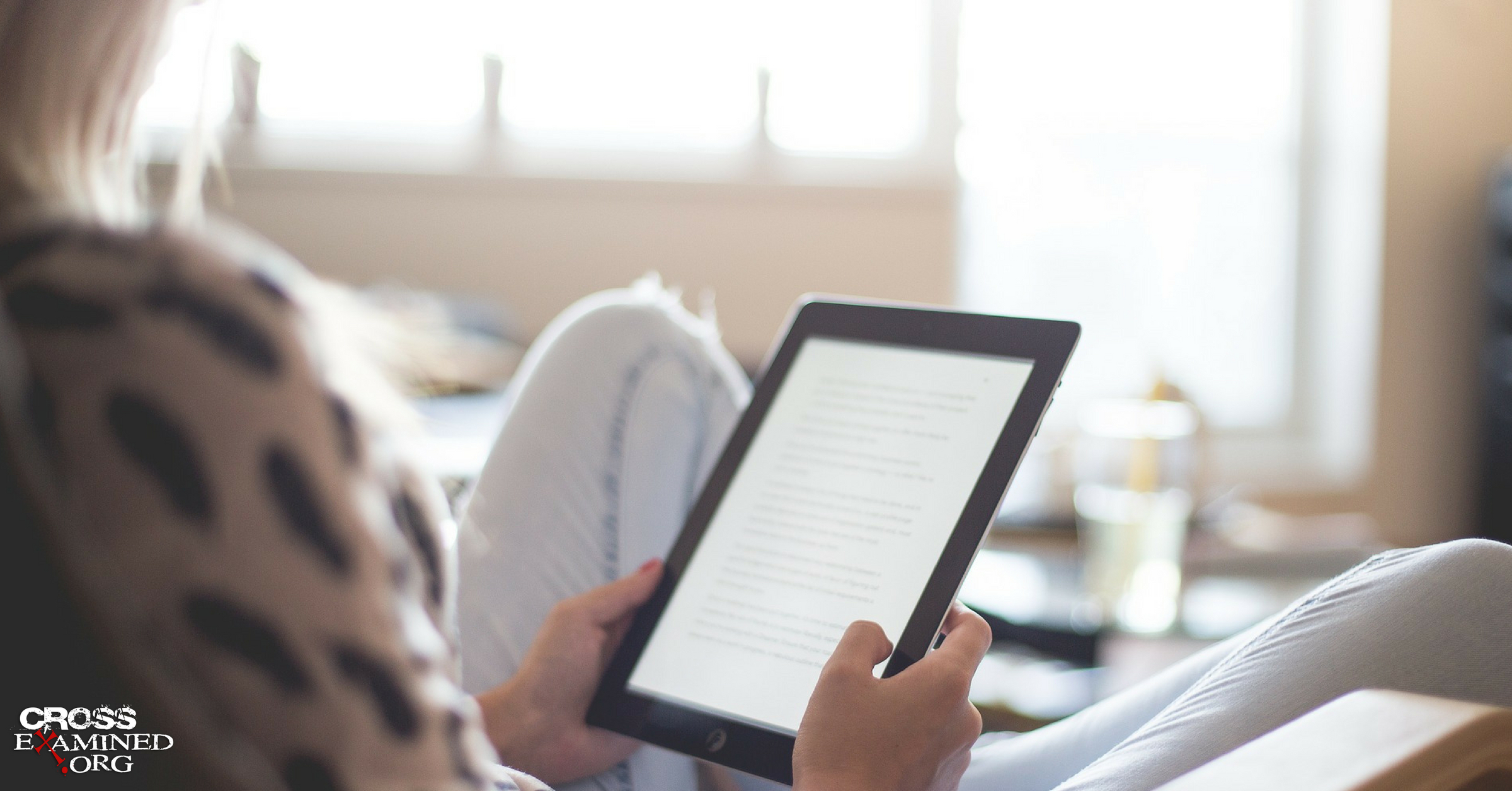 1) Los argumentos en línea (online) no son un buen campo de entrenamiento para alguien que no tiene experiencia
Mantente alejado de ellos por completo hasta que hayas estudiado profundamente, y aún así, no te sumerjas en cada argumento precipitadamente.
Este es uno de los consejos más difíciles de aceptar por la mayoría de los jóvenes, pero es uno de los más importantes. Sé lo que se siente querer salvar al mundo, hacer frente a los "matones" intelectuales en Twitter, YouTube o algún chat. Pero si eso es todo lo que haces, desperdiciarás años en un extremo intelectualmente vacío, lo mejor que podrías llegar a ser es un héroe de caricatura en un patio de recreo, y a veces, te van a dejar la nariz ensangrentada y te verás como todo un tonto. Toma el camino largo. Comienza el entrenamiento ahora para las batallas serias, y cuando vengan, en la misericordia de Dios, estarás listo para ellas.
2) Obtener una copia del libro de Greg Koukl Tactics (Tácticas) y léelo muy cuidadosamente, preferiblemente más de una vez
Te dará las herramientas para tener una conversación aun cuando no tengas todas las respuestas, para esos momentos cuando la conversación te llaga sin buscarla. Aprender a ser cortés en este tipo de conversaciones es un regalo que no tiene precio.
3) La Apologética es sólo una dimensión de la vida cristiana
Los hábitos importantes para toda la vida como la lectura Bíblica y la oración no aparecerán por sí mismos,  tienes que desarrollarlos desde ahora. Encontrar una buena iglesia es vital. Estudiar más allá de la apologética -la historia, la literatura, la poesía, la ciencia, el arte, las matemáticas, la música- esto ampliará tu comprensión y te hará una persona mejor cultivada, más capaz de encontrarse con otras personas en el lugar de su propio interés. También puede cambiar tu punto de vista de lo que considera que cuenta como apologética.
4) Para el estudio de la apologética en particular, pregunta por buenos recursos y luego trabaja en el dominio de estos a un ritmo constante.
Hay recursos fantásticos que ya figuran en este hilo: videos, podcasts, blogs, y libros. Descubre el mejor método para entender la información (yo prefiero leer, un buen amigo mío prefiere podcasts y libros de audio) y céntrate en ese método, pero no descuides la lectura por completo, incluso si eres una persona del tipo auditivo. Encuentra un ritmo que puedas mantener, tal vez media hora al día, tal vez una hora, y dedicar ese bloque de tiempo para estudiar.
5) Encuentra un mentor
Si puedes encontrar un mentor a quien se puede ver como algo más que un intelectual superior, alguien que puede traerle sabiduría espiritual y consejo piadoso, así como conocimientos sólidos y un aprendizaje extenso, tu vida cambiara casi inconcebiblemente. Tal vez no haya nadie en tu vida en este momento que puede jugar ese papel. Si ese es el caso, comienza ahora a orar fervientemente para que Dios te traiga a la persona adecuada.
Obtén más información sobre la Christian Apologetics Alliance aquí.
---
​Traducido por Jorge Gil Calderón
Editado por Jairo Izquierdo
Blog Original: http://bit.ly/2MeQbyq
Free CrossExamined.org Resource
Get the first chapter of "Stealing From God: Why Atheists Need God to Make Their Case" in PDF.
Facebook Comments